America's Ark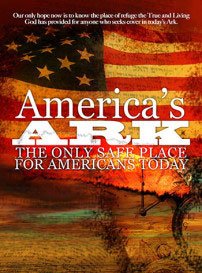 Is this the same America that you remember? What is the cause of all the trouble and where is the USA headed? In the Bible the LORD gives the prescription for His people that will heal their land. But what happens when they refuse the cure? Immediately after the horrifying events of 9/11 there was a Bible verse often quoted:
2 Chronicles 7: 14 if My people who are called by My name will humble themselves, and pray and seek My face, and turn from their wicked ways, then I will hear from heaven, and will forgive their sin and heal their land.
But statistics and the condition of our very sick country demonstrate that His people have not listened. There is another Bible passage that tells us what the LORD does when His people refuse to listen and persist in their own way. This powerful passage also warns us of things we are seeing in the news, and feeling in our hearts, indicating that America will be an increasingly dangerous place in the coming days. Thankfully, our merciful Messiah provided a place of refuge found in scriptures from the Old Testament book of Ezekiel that will be the only safe harbor for Americans today.
Hence the title: America's ARK THE ONLY SAFE PLACE FOR AMERICANS TODAY!
America's ARK is available for a donation of any amount. Please add "America's ARK" in the note section if you would like a copy of the book.
Watch Therefore and Be Ready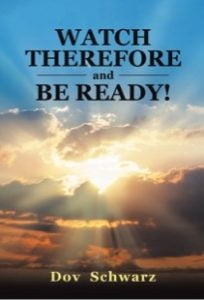 Do You Know?
...That the Lord made specific promises to his people?
...That the Lord has a successful way forward for each of his children in this unique generation?
...The reasons this generation is different than any other?
...That it is not difficult to understand the signs of the times?
...How to be ready for the imminent coming of the Messiah Jesus for his people?
...How to know you will hear from our Lord Jesus "well done thy good and faithful servant"?
By the time you finish reading Watch Therefore and Be Ready you can be uniquely equipped to Watch Therefore and Be Ready for the coming of our Messiah Jesus and to live a powerful life of faith during this uniquely difficult generation.
Watch Therefore and Be Ready is available for a donation of any amount. Please add "Watch Therefore Book" in the note section if you would like a copy of the book.
As America Has Done To Israel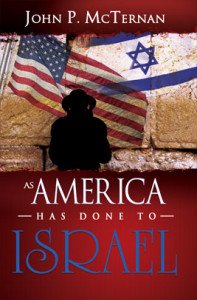 Is America on a collision course with God?
There is a direct correlation between the alarming number of massive disasters striking America and her leaders pressuring Israel to surrender her land for peace. Costing hundreds of lives and causing hundreds of billions of dollars worth of damage, dozens of disasters, including devastating earthquakes, raging fires, hurricanes, floods, tsunamis, and tornadoes, have hit America - and always within twenty four hours of putting pressure on Israel.
What can you do as an individual - and what can America do - to change the direction of our country in relation to Israel to prevent an increasing number of calamities?
"This book proves the key to the past and future of America is inextricably tied to what America has done to Israel. This book shows why I fear for the future of America...."
-Sid Roth, Host, It's Supernatural! TV
As America Has Done To Israel and other books by John McTernan are available from USAProphecyBooks.com