January 2017
"We are rejoicing to be Poured Out For The Nations!"
---
Dear Poured Out Followers of Our Dear Messiah Jesus,
In this letter I am going to share some New Year Kingdom opportunities but first a brief update from one of our partners Pastor Zaphania Makori. I met Pastor Zaphania about eight years ago in Kenya and preached in his church in the slums. He is a faithful servant of the Lord and preaches the gospel and ministers to orphans in such difficult conditions. We helped send him to Bible College and he is exploding with Kingdom fruit! He is preaching in Rwanda, the Congo, and other African countries. He mentions pictures in his testimony that we are including in the letter.
"Greetings Daddy Dov Down you can see the photos of me preaching in Rwanda-two old Muslim men received Jesus. Daddy thousand and thousand of people came to the lord many people received Jesus thousands of people their hearts were healed , this is wonderful what the lord did keep praying Daddy i can see their is somewhere we are going ,since you took me to school now i am able to speak English and preach English,Bible College has help me a lot. yours in Christ pastor zaphania"
2 Timothy 2:2
And the things that you have heard from me among many witnesses, commit these to faithful men who will be able to teach others also.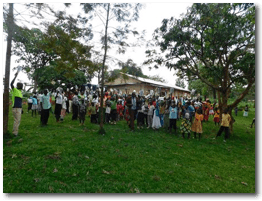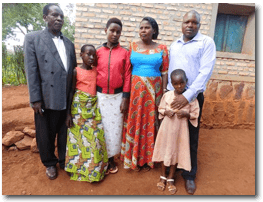 Nigeria Trip
In March I am scheduled for Nigeria-the tenth African country in which I will be preaching. I have been told that there will be many precious souls in attendance and this will be a great opportunity to see people saved and healed in our Savior Jesus name! May it be so and more!
Matthew 28:19
Go therefore and make disciples of all the nations, baptizing them in the name of the Father and of the Son and of the Holy Spirit, 20 teaching them to observe all things that I have commanded you; and lo, I am with you always, even to the end of the age." Amen
Uganda Follow Up
Lord willing, we will have a follow up trip to Uganda this New Year. We are prayerfully planning some basic help programs for orphans in Uganda under the care of our Pastor Partner Muhoza Lewi. We would like to begin to help these 365 children with more food, cleaner water, better education, and a small medical clinic this year.
James 1:27
Pure and undefiled religion before God and the Father is this: to visit orphans and widows in their trouble, and to keep oneself unspotted from the world.
2017
In 2017 our goal is simple: We aim to be and make faithful disciples of Jesus Christ our great King!!!
Through preaching the gospel, teaching Bible Prophecy, and the Watch Therefore message we plan on seeing much great fruit that will remain forever in 2017!
Watch Therefore program
Don't forget: Watch Therefore Television Program airs weekly on Saturdays 10pm EST/9pm CST on CTN-Christian Television Network on DISH NETWORK, DIRECT TV, ROKU.
Matthew 24:42
Watch therefore, for you do not know what hour your Lord is coming.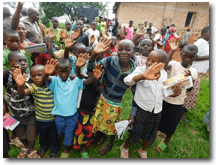 Dov Schwarz
---
Send your tax deductible gifts to:
Poured Out For The Nations
PO Box 564, Pearland, TX 77588 USA
Phone: 832-878-0756 Email: [email protected]
Or Donate Online At:
www.PouredOutForTheNations.com
Also visit our blog address!
www.PouredOutForTheNations.com/blog
Poured Out For The Nations is a division of Watch Therefore Ministries, Inc.