December 2016
"We are rejoicing to be Poured Out For The Nations!"
---
Dear Poured Out Followers of Our Dear Messiah Jesus,
I thought it would be good to write a brief overview of some of the fruit we have been able to bear together as we have been poured out for the nations! This has been such a fruitful year even in this time of turmoil and disruption. The world is shaking and is going to shake even more. Yet when there is trouble and we are poured out for the nations-many will come to our great Messiah Jesus!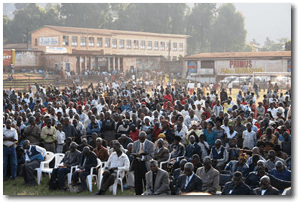 The Gospel
I have been able to share the good news of Messiah Jesus in the nations in a powerful way this year. I went to Uganda with a small team in August and there we saw many pray to receive Jesus as Lord-Hallelujah! It is difficult to know how many prayed to receive Messiah from our radio outreach in 2016. I shared the gospel most often at the end of every program and trust that the Lord's Word that went out did not return without accomplishing that for which He sent it.
Watch Therefore Discipleship

In Matthew, Mark, and Luke in the New Testament the Watch Therefore message for the faithful servant is clear and I sum it up this way: "Watch for the Master to come every day and be ready by obeying His commands to feed His people." This message of preparing faithful servants went out in Israel, Lithuania Uganda, and the USA, as I stood in these places and preached this year. And of course our radio program went out to over one hundred countries five days a week! May our new television program be even more fruitful in 2017!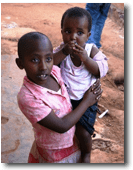 Orphans
We share funds monthly through three ministries to support orphans in Africa. Two ministries are in Kenya and one in Uganda. We actually went to the orphans in August and that is our primary orphan outreach. Our team's goal was that all of them would know for certain by the time we finished that they are so very much loved by the God of Heaven and Earth! We also have BIG plans for them in 2017.
Bible Prophecy Teaching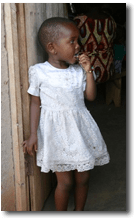 So much of our Bible is Prophecy as our Father in heaven unfolds His prophetic plans through Messiah Jesus in Bible Prophecy. So, in Lithuania, Uganda, the USA, and our radio program I proclaimed the prophetic word. In Uganda I taught many pastors, and in Lithuania I taught the entire book of Revelation in four days to three churches that came together for the teaching. We find in God's word that the Prophetic Word establishes us in this evil generation. Know that this is just a snapshot of all the fruit that was established in 2016. We try to keep our monthly updates brief and this is a small fraction of the work that many of you participated in this year. We believe 2017 will be even better as we pursue to live for King Jesus and to be POURED OUT FOR THE NATIONS! Two more words to those who prayed and gave generously to our work in 2016,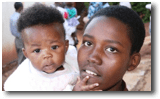 THANK YOU!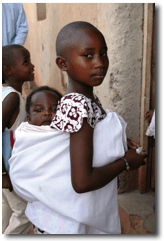 ---
Blessings and Grace in Messiah Jesus,
Dov Schwarz
Send your tax deductible gifts to:
Poured Out For The Nations
PO Box 564, Pearland, TX 77588 USA
Phone: 832-878-0756 Email: [email protected]
Or Donate Online At:
www.PouredOutForTheNations.com
Also visit our blog address!
www.PouredOutForTheNations.com/blog
Poured Out For The Nations is a division of Watch Therefore Ministries, Inc.