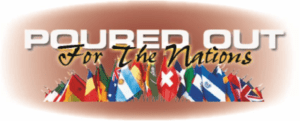 "We are rejoicing
to be Poured Out
For The Nations!"
Dear Poured Out Brothers and Sisters In Messiah Jesus,
We live in the midst of increasing trials, difficulties, and great darkness that surrounds us. I think it is important for disciples of our soon coming Savior Jesus to remember and keep our most important lifelong goals in front of us. How would you state your life's most important goal? Here is mine: The goal of my life is to think, speak, and live in such a way that I would hear my Savior tell me these words one day:
"...'Well done, good and faithful servant; you were faithful over a few things, I will make you ruler over many things. Enter into the joy of your Lord.'
(Matthew 25:21)
The goal of my life is to hear those words and the goal of my ministry Poured Out for the Nations is to help as many others as possible hear them as well. Certainly, my television program Watch Therefore is also geared every week with that goal in mind.
Think of this, I began ministering the gospel to precious souls almost twenty-five years ago and have been teaching the specific Watch Therefore message for about twelve years. Then, in January 2017 I began the Watch Therefore television ministry. Think of how the world was twenty-five, twelve, even four years ago! Conditions in the world then were like fantasy island compared to how it has become in such a short period of time!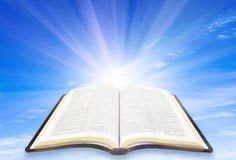 The signs I have been proclaiming are leaping off the pages of the Bible like never before! As a reminder I will briefly list those signs from Matthew 24 of which I speak so often. I will give a brief description of them.
Four Birth Pains (Matthew 24:6-8)
1. Nation against Nation (ethnos in Greek) Global Ethnic Violence began to explode in the world with WW1 and WW2. Since that time ethnic violence including horrible genocides have become the reality of this generation. Certainly, the Biblical wars of Bible Prophecy are in the not too distant future!
2 .Famine is at its worst now! There are more hungry people on planet earth than ever before!
3. Pestilences, diseases, plagues, viruses have also spread around the globe like never before and this Wuhan Corona Virus is certainly one of the labor pains Messiah Jesus warned of in Matthew 24!
4.Earthquakes are shaking the earth with greater frequency and ferocious intensity!
Fig Tree Generation (Matthew 24:32-35)
Israel is the Lord's fig tree in Bible Prophecy. This sign proclaims the coming of the Lord back to Jerusalem after we have been raptured and taken to the place Messiah Jesus has been preparing for us (John 14:1-3)!
Days of Noah (Matthew 24:36-41)
Here are 5 primary signs of the Days of Noah, which signal the coming of Messiah Jesus! The last is the best! Don't miss it!
Population Explosion-Today there are more people on earth than ever!
Wickedness-the wickedness today is unlike any other except Noah's and Lot's day!
Corruption-The entire world's corruption is unlike any other since Noah's day! Just think of the recent US Presidential election!
Violence-This world is so violent that it murders 43 million babies every year in their mother's womb!
NOAH FOUND GRACE IN THE EYES OF THE LORD!!! Noah and his family were taken up on the floodwaters in the ark-spared from the wrath of the LORD! Any moment some will be taken in the Rapture and others left behind for the wrath of the LORD!
Watch Therefore! (Matthew 24:42-51)
The rest of Matthew 24 is the Watch Therefore Message! Our Savior tells us to watch therefore and be ready-He is coming like a thief in the night. When He comes for us in the Rapture you will not have time to get ready - you will have to be ready!
The faithful servant who is wise and blessed will be ready! He is watching for the Master to return and is giving others all around him the Bread of Life ~ Jesus! This servant will be a ruler under King Jesus in His eternal Kingdom! The description of this faithful one continues in Matthew 25 and the Lord says these words to him:
"...'Well done, good and faithful servant; you were faithful over a few things, I will make you ruler over many things. Enter into the joy of your Lord.' (Matthew 25:21)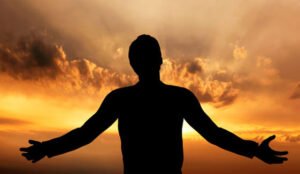 The wicked servant is not watching for the Master to return because he loves the world and it's sin. The Master returns when he is not looking for Him. The Master throws this servant into hell with the rest of the hypocrites!
By the Lord's grace and mercy, every day I am prayerfully and intentionally ordering my life to be that of the faithful servant. What about you? Every week when I prepare my television program Watch Therefore, I intentionally do so to help others be ready for our Savior to come for us every day. I encourage you to prayerfully consider watching the program and, as the Lord leads, pray for this Kingdom work. This letter and our website has the necessary program details. The monthly costs for this television ministry are so high-yet I pray cannot be compared to the eternal value of preparing precious souls to see our Savior Jesus face to face!
In His service,
Dov Schwarz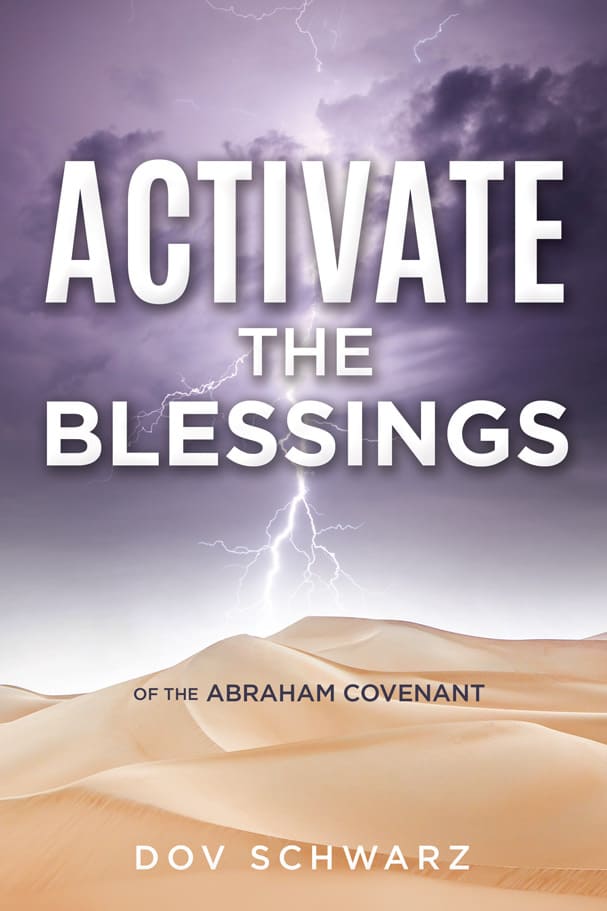 ---
Dov's New Book is Now Available!
Activate the Blessings of the Abraham Covenant
For a donation of any amount! Please be sure to note "ATB" in memo/note section of check or MO or in comment section for online donations.
Click Here to purchase!
---


Don't forget! Watch Therefore Television Program
CTN-Christian Television Network:
Saturday 10:00pm EST
Monday 7:30am EST
Inspiration TV:
Wednesday 11:00am EST
The Walk:
Sunday 9:00pm EST
Send your tax deductible gifts to:
Poured Out For The Nations
PO Box 564, Pearland, TX 77588 USA
Phone: 832-878-0756 Email: [email protected]
Or Donate Online At:
www.PouredOutForTheNations.com/donate
Poured Out For The Nations is a division of Watch Therefore Ministries, Inc.