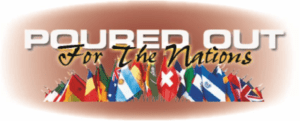 "We are rejoicing to be
Poured Out For The Nations!"
Philippians 2:17
Dear Poured Out Followers of Messiah Jesus,
It has been a whirlwind of a summer in so many ways. I think you could agree because of so many different kinds of chaotic and unstable scenarios that are unfolding all around us. Yet, these things should not shake us from two primary purposes for living:
1) Giving glory to our Creator Messiah Jesus!
2) Being a powerful witness so that others would give Him glory!
"Give to the Lord the glory due His name; Bring an offering, and come before Him. Oh, worship the Lord in the beauty of holiness!" (1 Chronicles 16:29)
"But you shall receive power when the Holy Spirit has come upon you; and you shall be witnesses to Me in Jerusalem, and in all Judea and Samaria, and to the end of the earth." (Acts 1:8)
2021 Summer Missions
Certainly, this shaking and wobbling affected our summer missions schedule and plans. However, Hallelujah—our Savior made the way forward for us fruitful!
First, I had scheduled a big gospel/discipleship outreach in the DRC (Democratic Republic of Congo). It was in conjunction with two very special pastors and my Congolese translator. We were going to fly to a region where one of the pastors had planted many churches. The schedule involved much planning and special events—but it was cancelled due to the virus restrictions.
Then, it appeared that another African door opened—so I re-scheduled the calendar for Rwanda in early August. I even ordered and received 200 audio Bibles to distribute to new believers who could not read. I was ready to go—then the Rwandan door shut due to virus restrictions. "But God" are two very powerful words because, once again, He made a way to minister His life and word though it seemed the summer would pass without ministering in Africa.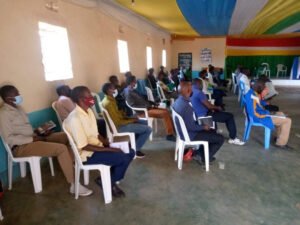 Summer Pastor Conferences
"And the things that you have heard from me among many witnesses, commit these to faithful men who will be able to teach others also." (2 Timothy 2:2)
Precious souls have given to our summer missions outreaches which facilitated funding for GREATLY increased pastor conferences by internet (ZOOM) in Rwanda. A special thanks to Pastor Ray Jensen and Calvary Chapel Pearland, Texas! Working through the restrictions—only a percentage of the church building could have people in attendance—we intensified our ongoing pastor conferences (50 pastors per conference). For example, we were having one conference per week, last week we had two and next week we are having three!
The cost of each conference is $300-$400 depending on different factors. Pastors come from all over the area and from different denominations to a church building. Our Rwanda partners organize and oversee the 4-hour conference including refreshments/snack for each pastor. I am projected on a screen and teach through a translator. Due to the increased volume this summer, this year we have reached so far about 1,000 pastors!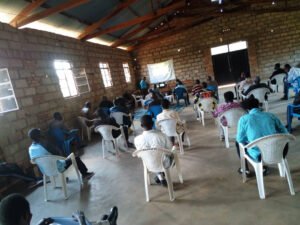 The Conference Content
Bible Covenants and Bible Prophecy are the two primary subjects I teach during these conferences. If you know covenant and prophecy you know your entire Bible! Without them, like most Christians today, it is very difficult to understand the Bible and what the Lord is doing all around us today. By the time our conference day is finished—often the Spirit of our Lord Jesus falls in our midst, the pastors are repenting and calling upon the Lord, and seeds of revival are planted! Please do pray for them to be watered by the Holy Spirit!
Many of these pastors have never heard of or considered the Watch Therefore message our Savior gives in Matthew 24—amongst other places. By the end of the conference they have a much better understanding of our Savior's identity, promises, and how He is keeping those covenant promises through Bible Prophecy. Truly, many are stirred to reach the lost with the gospel as they look for our Savior to come for His people!
One of the important things that I remind the pastors at the end of the conference is of the five churches our Savior rebuked in Revelation chapters two and three. And, that He held the pastors responsible for the condition of those churches! Again, many had never considered such a thing and it really helps them get right with the Lord! I sincerely believe that these increased conferences have and will produce more fruit than my original plans to go to Africa this summer—Abba Father always knows best!
I want to say THANK YOU so much for listening for and obeying the Holy Spirit as you pray and financially support this Kingdom work. It is my sincere prayer and steadfast belief that you are quite literally laying up treasures in heaven!
Please remember in prayer:
-Watch Therefore TV program
-Those who have heard the gospel and many Bible teachings
-Our African and Indian Pastors whom we support monthly
-200 former prostitutes now serving the Lord in Rwanda—we help support with food monthly
-Our family here in Israel
In His service,
Dov Schwarz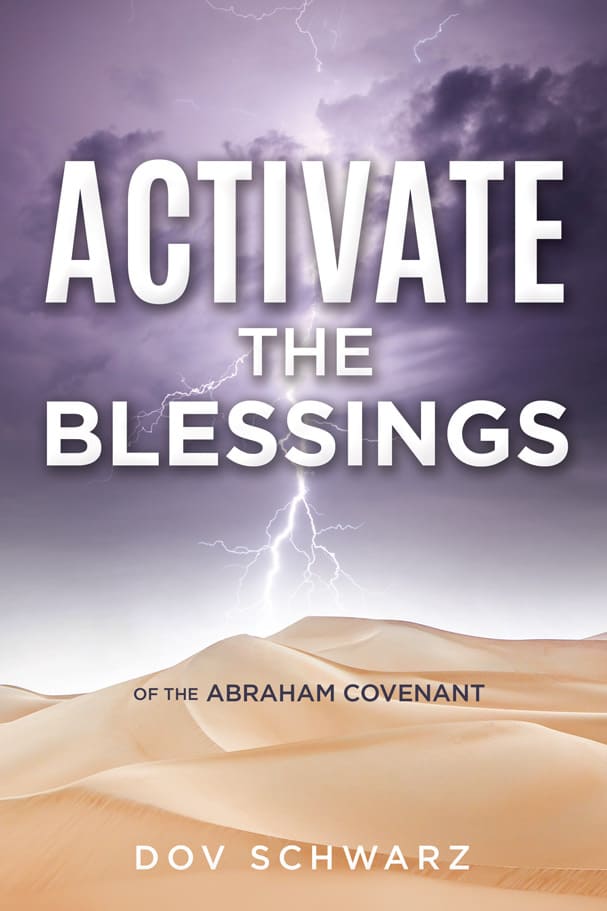 ---
Dov's New Book is Now Available!
Activate the Blessings of the Abraham Covenant
For a donation of any amount! Please be sure to note "ATB" in memo/note section of check or MO or in comment section for online donations.
Click Here to purchase!
---


Don't forget! Watch Therefore Television Program
CTN-Christian Television Network:
Saturday 10:00pm EST
Monday 7:30am EST
Inspiration TV:
Wednesday 11:00am EST
The Walk:
Sunday 9:00pm EST
Send your tax deductible gifts to:
Poured Out For The Nations
PO Box 564, Pearland, TX 77588 USA
Phone: 713-624-0943 Email: [email protected]
Or Donate Online At:
www.PouredOutForTheNations.com/donate
Poured Out For The Nations is a division of Watch Therefore Ministries, Inc.