May 2016
"We are rejoicing
to be Poured Out
For The Nations!"
Dear Poured Out Followers Of Messiah Jesus,
There is a New Testament Bible passage that is really helping me through a difficult time right now. You see, I have been going to the Congo for about eight years and have really seen our opportunities and ministry flourish there. I have preached in a stadium, many churches, and in the streets there. I have seen the Spirit of the Lord touch the lost and bring thousands to salvation in Messiah Jesus, seen people healed, and much more!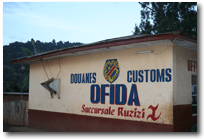 In the Congo we have relationships with pastors, radio stations, and literally hundreds of churches. Yet for the second time in a row I have not received my travel visa as I have prepared to go to the Congo. So, here is a great verse that helps me at this time as Paul was heading to preach and the Holy Spirit forbid him to do so at that time:
Acts 16:6-7 Now when they had gone through Phrygia and the region of Galatia, they were forbidden by the Holy Spirit to preach the word in Asia. After they had come to Mysia, they tried to go into Bithynia, but the Spirit did not permit them.
Here we see Paul being forbidden to go and preach in areas he was headed.
Also we know that he had to rest in the fact that the Holy Spirit helps us to follow Messiah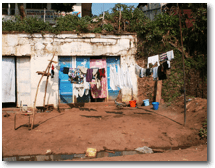 Jesus and to glorify our Father in heaven. That is the conclusion I have to rest in at this time and I will tell you-it is very difficult. Having sown so many years into this area and to not be able to go there just when things are seemingly expanding is very difficult for me BUT-Abba Father knows best and I will joyfully rest in Messiah Jesus in this time.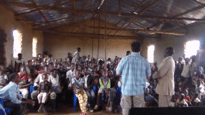 If you read further in the sixteenth chapter of Acts we see that Abba always has something better as we trust Him and walk with Messiah Jesus. So, Paul having cooperated with the Holy Spirit was directed to Macedonia and experienced so much of the power of the resurrection of Messiah Jesus and the fellowship of His sufferings. Paul was very fruitful and experienced miracles, signs, and wonders in Macedonia and planted the Church of Philippi. This was a result of waiting and patiently walking by the Holy Spirit.
Some Good News!
A good friend of mine, Pastor Lewi, who first introduced me to the Congo is working with two hundred orphans and also churches in Uganda. Much of his current work is on a refugee camp there in Uganda. After this Congo situation set in I talked with Lewi who has invited us to come there in August. As I mentioned this to an Israeli believer in Jesus I am discipling here-he became very interested in going to Uganda. Also, we have a mutual friend in Dallas who is prayerfully considering meeting us there in Uganda. So, it would appear that as the Congo is closing, at least for now, the Lord is opening a door for Uganda in August.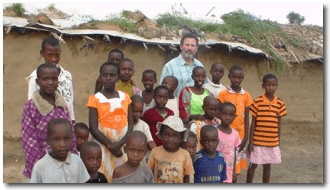 In my last letter I asked those who read our letters to pray and believe with me for the Congo trip including the finances needed for it. Though no finances came in designated for the trip, some did give who have not done so recently and it may have been in response to my appeal for the Congo Mission trip. So, those extra funds will be designated for Uganda and I say THANK YOU for those who prayed and gave. Do not worry, those prayers and funds will be spent on the Kingdom of Messiah Jesus–Lord willing in Uganda this summer.
I will keep you posted in upcoming letters so please keep praying!
Dov Schwarz
Send your tax deductible gifts to:
Poured Out For The Nations
PO Box 564, Pearland, TX 77588 USA
Phone: 832-878-0756 Email: [email protected]
Or Donate Online At:
www.PouredOutForTheNations.com
Also visit our blog address!
www.PouredOutForTheNations.com/blog
Poured Out For The Nations is a division of Watch Therefore Ministries, Inc.