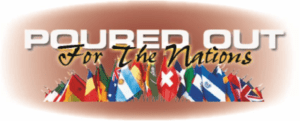 "We are rejoicing to be
Poured Out For The Nations!"
Philippians 2:17
Dear Poured Out Followers of Messiah Jesus,
Truly, the closer we walk with our Savior Jesus the more we think with the mind of Christ that He has given us (1 Corinthians 2:16). The things He cares about becomes the things we care about. His desires become our desires.
Delight yourself also in the Lord, And He shall give you the desires of your heart.
Psalm 37:4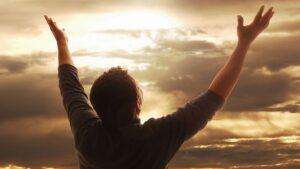 Frankly speaking, before coming to Christ Jesus in faith, I only cared about three people. These three consumed my thoughts, desires, and plans. You may have heard of them: me, myself, and I. But now, not only do I care about the welfare of others here and now—I am deeply concerned about their eternal condition—where will they spend eternity.
You see, the desires of my Savior's heart, who died on the cross and rose from the grave to save precious souls, has become my desire also. The more I delight myself in my Lord Jesus, the more He gives me the desire to see souls saved and given eternal life! And even more, He fulfills those desires by opening doors for me to preach His glorious life saving gospel to hungry souls who will listen and respond to His good news of salvation!
That is why I named this outreach of our ministry Poured Out For The Nations! As I have previously mentioned—one of those big open doors is our summer August 2023 gospel outreach in Rwanda and the Eastern DRC (Democratic Republic of Congo). These heavenly plans are coming together quickly now. Our team of pastors and churches in both countries are meeting and working to bring the dear souls together in August to hear the preaching of the powerful word of the Living God!
And, once again, I am asking you to pray. You see, my help doesn't come from people although the Lord does raise up people to help. Of course, I am so very thankful to our Lord Jesus for the precious partnership of so many dear brothers and sisters in Christ. But look Who the Bible tells us our help comes from:
My help comes from the LORD, Who made heaven and earth.
Psalm 121:2
First, please do pray that our Lord Jesus helps us in all our ministry work this summer—especially our Rwanda/DRC Africa outreach this August 8 – 22, 2023.
Regarding this August missions effort I want to remind our partners of the Team Jesus opportunity that is such a great blessing: PRAYING, GIVING, GOING
Lord willing, I will do the going, would you prayerfully consider doing the praying and the giving? We started with a need of $20,000 for this August mission trip. Hallelujah, at the time of writing this letter we have received in hand and by pledges about $8,000! So, we now need about $12,000 more to meet our goal and make final preparations.
Praying, Giving, Going is a great way to work together getting out the gospel of our Savior Jesus!
Along, with preaching the gospel to see souls saved, we will be building up many pastors and churches with pastor conferences and church meetings. The Watch Therefore Message is the theme. Our Savior told us to Watch Therefore and Be Ready as He is coming for His church any moment in the glorious Rapture! We have seen pastors literally weeping over this message of hope and comfort!
"Watch therefore, for you do not know what hour your Lord is coming. But know this, that if the master of the house had known what hour the thief would come, he would have watched and not allowed his house to be broken into. Therefore you also be ready, for the Son of Man is coming at an hour you do not expect. Matthew" 24:42-44
"…looking for the blessed hope and glorious appearing of our great
God and Savior Jesus Christ…"Titus 2:13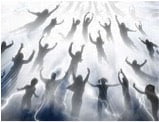 "For the Lord Himself will descend from heaven with a shout, with the voice of an archangel, and with the trumpet of God. And the dead in Christ will rise first. Then we who are alive and remain shall be caught up together with them in the clouds to meet the Lord in the air. And thus we shall always be with the Lord. Therefore comfort one another with these words." 1 Thessalonians 4:16-18
---
Also, please pray for our other ongoing ministry work and expenses that continue while on this trip:
•Watch Therefore TV Outreach
•Africa and India Pastors and Ministers
•Administrative Team here at home
•Calvary Chapel Watch Therefore Community Fellowship (Church that I pastor)
In His service,
Dov Schwarz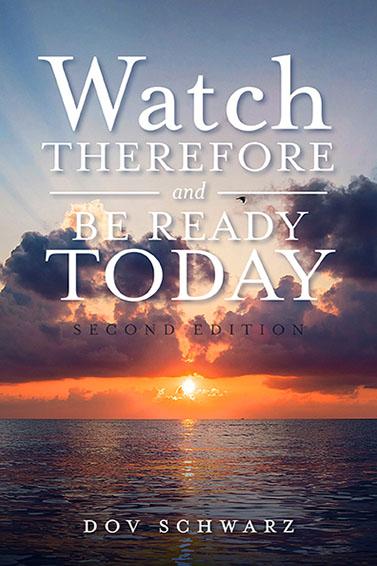 ---
Watch Therefore and Be Ready TODAY - 2nd Edition
Receive a complimentary copy as a thank you with your generous gift of any amount.
Please be sure to note "WTBR Today" in memo/note section of check or MO or in comment section for online donations.
Click Here to donate!
---


Don't forget! Watch Therefore Television Program
Now on CTN, NRB-TV, and Inspiration TV
Check Cable, Satellite & Local Listings for days & times
Send your tax deductible gifts to:
Poured Out For The Nations
PO Box 564, Pearland, TX 77588 USA
Phone: 713-624-0943 Email: [email protected]
Or Donate Online At:
www.PouredOutForTheNations.com/donate
Poured Out For The Nations is a division of Watch Therefore Ministries, Inc.