July 2017
"We are rejoicing to be Poured Out For The Nations!"
---
Dear Poured Out Followers of Messiah Jesus,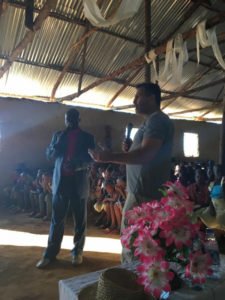 I certainly am praising King Jesus for the honor and privilege to live in this exciting generation! So much is happening that I have to decide which two things to write about in this letter. First I will share a passage of scripture and then two Kingdom of Jesus opportunities that are before us.
And Jesus answered and spoke to them again by parables and said: "The kingdom of heaven is like a certain king who arranged a marriage for his son, and sent out his servants to call those who were invited to the wedding; and they were not willing to come. Again, he sent out other servants, saying, 'Tell those who are invited, "See, I have prepared my dinner; my oxen and fatted cattle are killed, and all things are ready. Come to the wedding."' But they made light of it and went their ways, one to his own farm, another to his business. And the rest seized his servants, treated them spitefully, and killed them. But when the king heard about it, he was furious. And he sent out his armies, destroyed those murderers, and burned up their city. Then he said to his servants, 'The wedding is ready, but those who were invited were not worthy. Therefore go into the highways, and as many as you find, invite to the wedding.' Matthew 22:1-9
In this passage our Heavenly Father of course is the great King and our Savior Jesus is the Bridegroom. It is impossible to imagine how much our Father has done to bring us to the Marriage Supper of the Lamb. Yet, for all He has done most are too busy with the world and this life to care about this great upcoming event that will dwarf all the cares and suffering of this life! So, our Father in Heaven and Messiah Jesus command us to go wherever we can to invite precious souls to the wedding.
Some of the places I go cause me physical and emotional discomfort. Yet the joy of obeying my Savior and being poured out for the faith of those He died to save makes it all worth it! As you hear the opportunities I am about to share please consider this passage in Matthew's account of the gospel.
Minembwe Congo Conference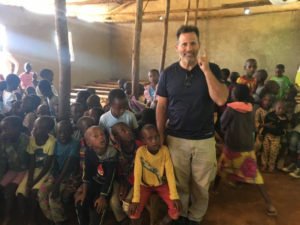 One of our primary partners in Africa is Pastor Muhoza Lewi who has Rwandan/ Congolese dual citizenship. He is from a mountain top village called Minembwe in the DR Congo that has experienced great bloodshed and threat only for the reason that the inhabitants are Tutsis. You may remember the Rwanda Tutsi genocide of 1994. This spread into the Congo and there are still pockets of trouble today. The people in the Ugandan Refugee camp we visit have fled there from places like Minembwe. I have been asked to speak at a special conference in this Congolese mountain village in September. The only way to the top of the mountain is by UN helicopter which is being arranged. There will probably be about 10,000 people in attendance and Pastor Lewi would be my translator.
I would be hosted by the Assemblies of God director of that region of DRC. Please pray as there have been visa issues the last two times I have attempted to go to the Congo. There are many other details that, Lord willing, I will be able to share later. What a special opportunity and With it many potential obstacles and expenses-PLEASE PRAY!



Our Watch Therefore television program is airing weekly now with two different times slots. I am praising King Jesus for this as He has truly been faithful in directing my steps regarding the broadcast. What a joy and treasure to live with the view of the Sea of Galilee right out my back door which is also my television recording set!
This program is truly another way to fulfill the Matthew 22 passage mentioned in this letter. Watch Therefore airs from Israel across North America through the Christian Television Network (CTN) on Dish Network, Direct TV, and ROKU. It also is beamed by satellite to 75% of the world-Hallelujah!
The primary goal of the program is to help make authentic "faithful servant" disciples of Jesus Christ. The faithful servant in Matthew 24 is watching for the Master to return and doing what the Master commanded.
I share the gospel at the end of most programs. Please pray and remember that this program air time is so very expensive. My help comes from the LORD and may He raise up faithful poured out partners who will come alongside to help!
Now is the time like never before to be Poured Out For The Nations!!!
Dov Schwarz

 Don't forget: Watch Therefore Television Program
Saturdays – 10pm EST/9pm CST, Mondays – 7:30am EST/6:30am CST CTN-Christian Television Network, available on DISH NETWORK, DIRECT TV, & ROKU.
Send your tax deductible gifts to:
Poured Out For The Nations
PO Box 564, Pearland, TX 77588 USA
Phone: 832-878-0756 Email: [email protected]
Or Donate Online At:
www.PouredOutForTheNations.com
Also visit our blog address!
www.PouredOutForTheNations.com/blog
Poured Out For The Nations is a division of Watch Therefore Ministries, Inc.