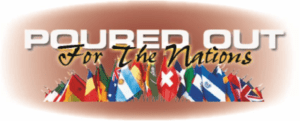 "We are rejoicing to be
Poured Out For The Nations!"
Philippians 2:17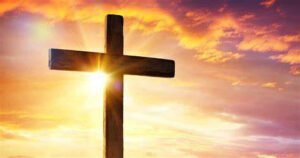 Dear Poured Out Followers of Our Savior Jesus,
This special Passover/Resurrection Season is upon us. It is so very important to remember that this life is but a vapor and eternity is beyond comprehension!
Let's see some passages to remind us of the importance of the Resurrection and then through those lenses compare this life to eternity.
The Resurrection
And go quickly and tell His disciples that He is risen from the dead, and indeed He is going before you into Galilee; there you will see Him.
Behold, I have told you."(Matthew 28:7)
"But he said to them, "Do not be alarmed. You seek Jesus of Nazareth, who was crucified. He is risen! He is not here. See the place where they laid Him."
(Mark 16:6)
"Jesus said to her, "I am the resurrection and the life. He who believes in Me,
though he may die, he shall live."(John 11:35)
"And with great power the apostles gave witness to the resurrection of the Lord Jesus. And great grace was upon them all."(Acts 4:33)
"For if we have been united together in the likeness of His death,
certainly we also shall be in the likeness of His resurrection..."(Romans 6:5)
"Blessed be the God and Father of our Lord Jesus Christ, who according to His abundant mercy has begotten us again to a living hope through the resurrection of Jesus Christ from the dead..." (1Peter 1:3)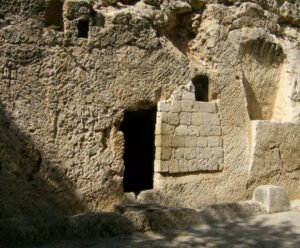 Just consider what we can apply to our own thinking and living from these passages. We can remind each other that our Savior is risen from the dead! In these increasingly troubling times we can remember to not be alarmed because our Lord Jesus is risen! Hallelujah—Jesus is the Resurrection and the Life—nothing can take away my eternal life in Him!
As our lives proclaim the resurrection of the Lord Jesus, great grace will be upon us all! Since we are in Christ—our old lives have been buried with Him, and we will be united in the likeness of His resurrection! We have a living hope through the resurrection of Jesus Christ from the dead!
---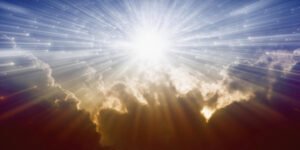 The days of our lives are seventy years;
And if by reason of strength they are eighty years,
Yet their boast is only labor and sorrow;
For it is soon cut off, and we fly away.
Who knows the power of Your anger?
For as the fear of You, so is Your wrath.
So teach us to number our days,
That we may gain a heart of wisdom." (Psalm 90:10-12)
Come now, you who say, "Today or tomorrow we will go to such and such a city, spend a year there, buy and sell, and make a profit"; whereas you do not know what will happen tomorrow. For what is your life? It is even a vapor that appears for a little time and then vanishes away. Instead you ought to say, "If the Lord wills, we shall live and do this or that."(James 4:13-15)
Certainly, these lives are so very short when compared to the indescribable vastness of eternity. One day very soon we will fly away into that immeasurable next life. May we approach every day humbly before our Risen Savior.
"The Lord is King forever and ever;
The nations have perished out of His land."(Psalm 10:16)
"He asked life from You, and You gave it to him—
Length of days forever and ever."(Psalm 21:4)
"For the redemption of their souls is costly, And it shall cease forever—
That he should continue to live eternally, And not see the Pit."(Psalm 49:8-9)
"For God so loved the world that He gave His only begotten Son, that whoever believes in Him should not perish but have everlasting life."(John 3:16)
"And this is eternal life, that they may know You, the only true God,
and Jesus Christ whom You have sent."(John 17:3)
In light of the Resurrection, our short time in this life, and the reality of eternity, may this special Season remind us to rejoice and embrace that King Jesus is alive, make every day count for the next life and certainly it will be worth it all when we see our Lord Jesus!
Please do not forget to pray for the following things as the Holy Spirit leads:
-Our ongoing mission work in Africa.
-The pastors, ministries, and the poor we financially support monthly.
-Our television program Watch Therefore that reaches 200 countries ~ 200,000,000 homes with the Gospel and discipleship.
In His service,
Dov Schwarz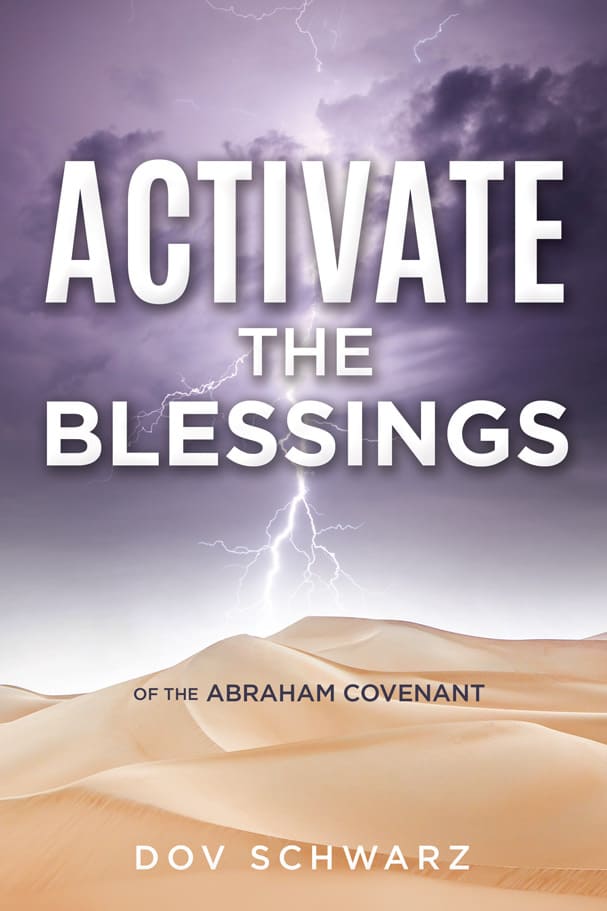 ---
Dov's New Book is Now Available!
Activate the Blessings of the Abraham Covenant
For a donation of any amount! Please be sure to note "ATB" in memo/note section of check or MO or in comment section for online donations.
Click Here to purchase!
---


Don't forget! Watch Therefore Television Program
CTN-Christian Television Network:
Saturday 10:00pm EST
Monday 7:30am EST
Inspiration TV:
Wednesday 11:00am EST
The Walk:
Sunday 9:00pm EST
Send your tax deductible gifts to:
Poured Out For The Nations
PO Box 564, Pearland, TX 77588 USA
Phone: 713-624-0943 Email: [email protected]
Or Donate Online At:
www.PouredOutForTheNations.com/donate
Poured Out For The Nations is a division of Watch Therefore Ministries, Inc.