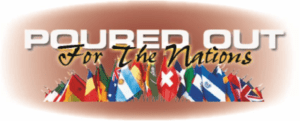 "We are rejoicing to be
Poured Out For The Nations!"
Philippians 2:17
Dear Poured Out Followers of Messiah Jesus,
While so many are understandably fearful and anxious about these times, and others ignore the gravity of the events taking place all around us, what should be our perspective as disciples of Jesus Christ? This letter will springboard from important Bible passages to explain how we can participate together with great joy and success in this critical hour! The word of God will be our guide through the minefield of these times.
"But of that day and hour no one knows, not even the angels of heaven, but My Father only. But as the days of Noah were, so also will the coming of the Son of Man be. For as in the days before the flood, they were eating and drinking, marrying and giving in marriage, until the day that Noah entered the ark, and did not know until the flood came and took them all away, so also will the coming of the Son of Man be." (Matthew 24:36-39)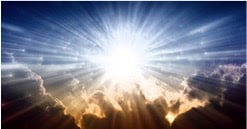 "And as it was in the days of Noah, so it will be also in the days of the Son of Man: They ate, they drank, they married wives, they were given in marriage, until the day that Noah entered the ark, and the flood came and destroyed them all. Likewise as it was also in the days of Lot: They ate, they drank, they bought, they sold, they planted, they built; but on the day that Lot went out of Sodom it rained fire and brimstone from heaven and destroyed them all. Even so will it be in the day when the Son of Man is revealed." (Luke 17:26-30)
We know that the modern days of Noah and Lot are upon us as the world is looking more like Sodom and Gomorrah every day! And, in your own study time you can confirm that the characteristics of Noah's day certainly are like ours as well. In Genesis 6 we find a population explosion, widespread outrageous wickedness, corruption, and violence. Certainly, we know that our Savior's words are coming to pass—meaning the Rapture is any moment!
This also is in the context of another characteristic of Noah's day. In the midst of all the evil - Noah found what is available to us today!
"But Noah found grace in the eyes of the Lord."(Genesis 6:8)
"Then two men will be in the field: one will be taken and the other left.Two women will be grinding at the mill: one will be taken and the other left. Watch therefore, for you do not know what hour your Lord is coming."
(Matthew 24:40-42)
While it has been important for every generation of Christ followers to watch for Him to come for us in the Rapture, now more than ever that should be our practice! Our Savior tells us how to do just that! We should be like the faithful, wise, and blessed servant who is watching for the Returning Master and feeding others their food in due season. Remember, Jesus is the Bread of Life—we should be instruments of the grace of our Savior Jesus to others!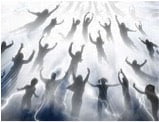 "Watch therefore, for you do not know what hour your Lord is coming. But know this, that if the master of the house had known what hour the thief would come, he would have watched and not allowed his house to be broken into. Therefore you also be ready, for the Son of Man is coming at an hour you do not expect. "Who then is a faithful and wise servant, whom his master made ruler over his household, to give them food in due season? Blessed is that servant whom his master, when he comes, will find so doing. Assuredly, I say to you that he will make him ruler over all his goods."
(Matthew 24:42-47)
Thankfully, our Lord Jesus has given our ministry open doors of grace through which we can reach so many with His gospel. Truly, we are watching for our Returning Master and feeding precious souls the Bread of Life until He comes. Maybe He would even have you join with us in prayer and partnership as we prepare for our King's anytime coming for us!
"In Him we have redemption through His blood, the forgiveness of sins,
according to the riches of His grace…" (Ephesians 1:7)
Rwanda Pastor Conferences
We have two primary summer outreaches. We are continuing our ongoing ZOOM conferences with 40-50 Pastors weekly. Due to the demand across the country, we may increase from one conference per week to two or three. We are praying for the necessary resources to continue and even increase this work. We need to buy a new projector (so we won't need to rent), along with expenses for our translator, food, and in some cases traveling expenses. These Pastors truly are thankful for the teaching on the LORD's covenants and Bible Prophecy. We are also calling upon the Lord with them for revival and an outpouring of the Holy Spirit—Oh Hallelujah!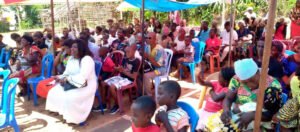 DRC (Democratic Republic of Congo) Late July-Early August
Last November while in Kinshasa, the Capitol of the DRC, I was blessed to work with a special translator and two Pastors. We saw many come to Christ and also conducted Pastor conferences. This summer we are reuniting to fly to a special region of the DRC for gospel outreach and Pastor conferences. Oh Hallelujah, we are prayerfully going to see the glory of the Lord!
Please join us in prayer for this special summer Kingdom outreach. First, we believe our Heavenly Father, through our Savior Jesus, by the powerful Holy Spirit is sending us to see souls saved, those in bondage set free, and for a great measure of fruitful discipleship training. These are the things we want to be doing in preparation for the Returning Master! The cost of this outreach is beyond our ministry's ability—but that's ok because our help comes from the LORD—Maker of heaven and earth!!! (Psalm 121:2)
Ongoing Outreaches—Please Pray!
•Global television ministry watchtherefore.tv
•Pastor's monthly support Africa, India
•Monthly support for feeding the poor—Rwanda
•Our family ministering to the nations from Israel.
In His service,
Dov Schwarz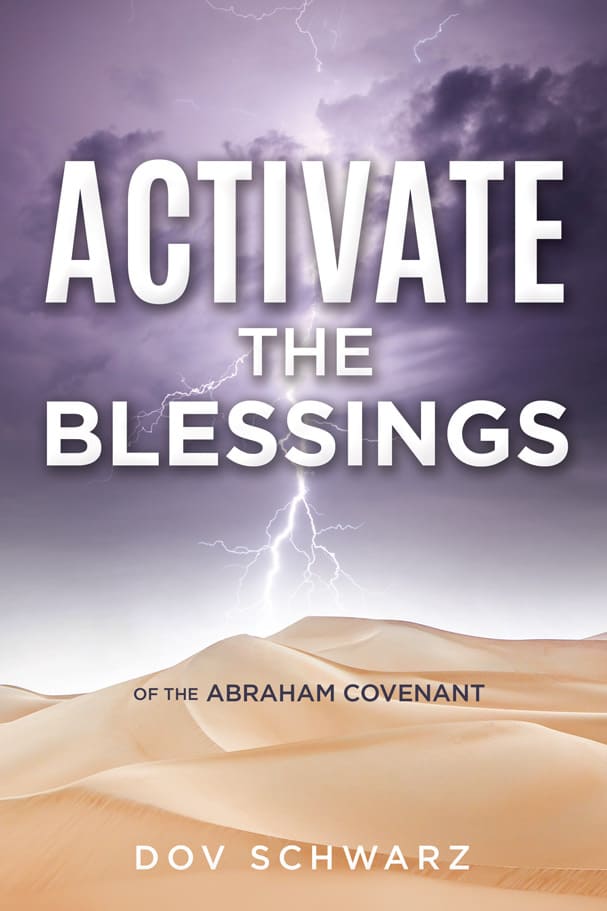 ---
Dov's New Book is Now Available!
Activate the Blessings of the Abraham Covenant
For a donation of any amount! Please be sure to note "ATB" in memo/note section of check or MO or in comment section for online donations.
Click Here to purchase!
---


Don't forget! Watch Therefore Television Program
CTN-Christian Television Network:
Saturday 10:00pm EST
Monday 7:30am EST
Inspiration TV:
Wednesday 11:00am EST
The Walk:
Sunday 9:00pm EST
Send your tax deductible gifts to:
Poured Out For The Nations
PO Box 564, Pearland, TX 77588 USA
Phone: 713-624-0943 Email: [email protected]
Or Donate Online At:
www.PouredOutForTheNations.com/donate
Poured Out For The Nations is a division of Watch Therefore Ministries, Inc.