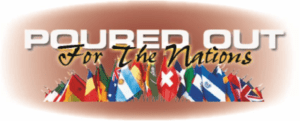 "We are rejoicing to be
Poured Out For The Nations!"
Philippians 2:17
Dear Poured Out Followers of Messiah Jesus,
As trouble is increasing all around us and dark days seem to be ahead of us—I have some good news: King Jesus sits high above all these troubles and He has all authority in heaven and on earth! Also, He is opening very special doors to reach the nations of this world with His gospel and powerful discipleship—I am going to share some of these poured out 2023 spring/summer opportunities. But first, here are a couple Bible passages confirming what you just read:
"And Jesus came and spoke to them, saying,
"All authority has been given to Me in heaven and on earth." Matthew 28:18
…. "which He worked in Christ when He raised Him from the dead and seated Him at His right hand in the heavenly places, far above all principality and power and might and dominion, and every name that is named, not only in this age but also in that
which is to come." Ephesians 1:20-21
"And He said to them, "Go into all the world and preach the gospel to every creature." Mark 16:15
---
Spring Into Action!
Kinshasa, Western DRC Africa
In late May it is time to go back to Africa!!! Our Savior Jesus has opened a special door of opportunity for me to return to the Western DRC (Democratic Republic of Congo). The capitol city is Kinshasa with a population of about 12 million precious souls. My very godly brother in Christ translator is named "Winner" and I am working through him with two powerful pastors James and Richard.
The last time I served with them we saw hundreds come to faith in Messiah Jesus—along with a very special discipleship program in their churches and with many pastors in conferences. Folks, don't get too bogged down with the difficulties surrounding us—pray—keep your eyes open—live holy/set apart lives for King Jesus—and prayerfully/financially support the gospel going to the nations—be poured out! Our dates will be in late May and I will share more details about this special Kingdom outreach in the May letter.
---
Rwanda, Africa / Bukavu Eastern DRC, Africa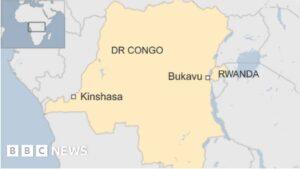 As some who have been following our ministry know—I have been going to Rwanda since 2008. Bukavu, DRC is in Eastern Congo and borders part of where I preach in Rwanda. I have also been going there since 2008. Both countries have been involved in the same ethnic violence and between them both over 6 million have been killed there since 1994. The violence is still simmering—mostly in Eastern DRC.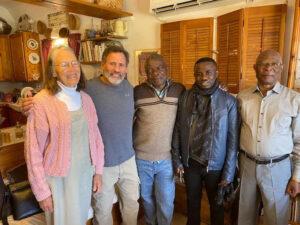 Recently, as the Lord would have it, I was visiting Israel and staying at a bed and breakfast owned by Gila Garaway who has been a guest on my television program Watch Therefore. She speaks English, Hebrew, and Swahili and has also been ministering in Rwanda and DRC. When I was visiting Israel three pastors of Bukavu, DRC were also staying at her B&B in Israel! We all agreed this must be the hand of the Lord and prayerfully we are making special gospel plans!
Our Rwanda Watch Therefore missions team is prayerfully planning a special Kingdom missions outreach in August. Also prayerfully, we are beginning to plan for Bukavu, DRC on this same trip. These precious Bukavu, DRC pastors are over some of the most influential and important churches in this very troubled region.
Dear ones reading this letter. In these troubled times—now is the time to reach some of the last precious souls before our Savior comes for us to take us back to that place He has been preparing for us! As trouble and chaos is sweeping the globe, we can know from the Bible that the seven-year tribulation, when billions will perish, is upon the end of this age generation.
Please prayerfully consider joining us in both prayer and finances for these urgent Spring and Summer outreaches. Also, please remember our ongoing commitments for our Watch Therefore TV program and the many pastors we support in both Africa and India. No need to be troubled and anxious—we have a King that is coming! So, now more than ever let's reach precious souls with the gospel and go and make disciples of Messiah Jesus!
"Let not your heart be troubled; you believe in God, believe also in Me. In My Father's house are many mansions; if it were not so, I would have told you. I go to prepare a place for you. And if I go and prepare a place for you, I will come again and receive you to Myself; that where I am, there you may be also." John 14:1-2
In His service,
Dov Schwarz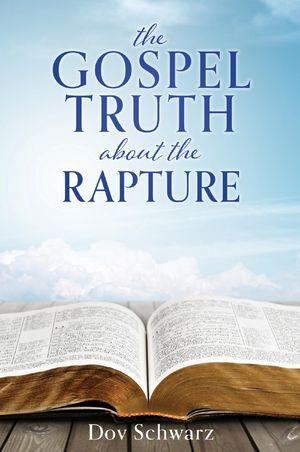 ---
The Gospel Truth About the Rapture
Receive a complimentary copy as a thank you with your generous gift of any amount.
Please be sure to note "Rapture Book" in memo/note section of check or MO or in comment section for online donations.
Click Here to donate!
---


Don't forget! Watch Therefore Television Program
Now on CTN, NRB-TV, and Inspiration TV
Check Cable, Satellite & Local Listings for days & times
Send your tax deductible gifts to:
Poured Out For The Nations
PO Box 564, Pearland, TX 77588 USA
Phone: 713-624-0943 Email: [email protected]
Or Donate Online At:
www.PouredOutForTheNations.com/donate
Poured Out For The Nations is a division of Watch Therefore Ministries, Inc.