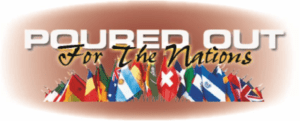 "We are rejoicing to be
Poured Out For The Nations!"
Philippians 2:17
Dear Poured Out Followers of Messiah Jesus,
So much to share about the Holy Spirit's powerful work of grace all around us!
In this letter I am sharing about this special church our Heavenly Father is helping us plant in Pearland, TX in Christ Jesus. I would also like to share a few things on my heart from God's word that will be airing on my Watch Therefore television program all over America and the world! And one more thing—I have news about my book Watch Therefore and Be Ready Today.
---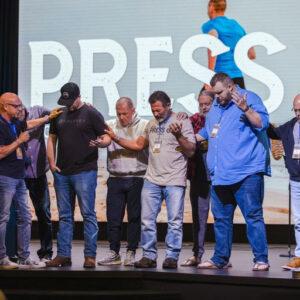 Calvary Chapel Watch Therefore Community Fellowship
Though I had already planted a Calvary Chapel back in 2013 and pastored there before moving to Israel—Calvary Chapel's Texas/Oklahoma Association required me to go through an abbreviated approval process to be a pastor again with Calvary Chapel. These days you cannot be too careful to make sure someone is still walking in right Bible doctrine before laying hands on them.
According to Pastor Ron Hindt, one of the leading Pastors in the CC Association, I was able to start our church a couple months ago during the approval process. On March 4 during their big TX/OK conference entitled "PRESS ON" they laid hands on the pastors of 3 new Calvary Chapel church plants including me as the pastor of Calvary Chapel Watch Therefore Community Fellowship and the Lord is moving in our midst by His Spirit!
Thanks once again, for all who are praying for and supporting our new little church plant—the Holy Spirit is certainly with us—Hallelujah!
You can join us for LIVE streaming Sunday mornings 10:30 CST via: FACEBOOK Calvary Chapel WT
---
Watch Therefore TV Upcoming Teachings:
Lord willing, in the month of March I will be completing my teaching on the book of James. It will finish with a BANG as we look at the last of the last days in James 5 along with the glorious Holy Spirit power available to us in this prophetically charged moment of time!
Then we will begin a series in the book of Joel. Truly, the Day of the LORD is at hand and this powerful Prophet Joel will help us to Watch Therefore and Be Ready!
Come now, you rich, weep and howl for your miseries that are coming upon you! Your riches are corrupted, and your garments are moth-eaten. Your gold and silver are corroded, and their corrosion will be a witness against you and will eat your flesh like fire. You have heaped up treasure in the last days. James 5:1-3
"Confess your trespasses to one another, and pray for one another, that you may be healed. The effective, fervent prayer of a righteous man avails much." James 5:16
You can see these teachings on my program Watch Therefore on Saturday Evenings 10PM EST on CTN (Christian Television Network) - Direct TV Ch. 376 / Dish Network Ch. 262
"Blow the trumpet in Zion, And sound an alarm in My holy mountain! Let all the inhabitants of the land tremble; For the day of the Lord is coming, For it is at hand…" Joel 2:1
---
Watch Therefore And Be Ready Today!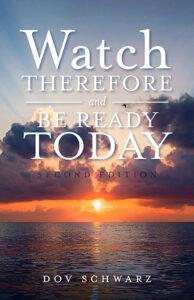 As I have mentioned before, my book Watch Therefore And Be Ready, which really is a flagship book of our ministry, has been updated. We have added the word "Today" to the title, which I believe reflects the added necessary urgency for this hour. Truly, we need to be living for King Jesus today like never before—watching and ready for His any moment return for us in the Rapture.
The television network TBN has picked up my book and their publishing wing Trilogy has done a great work with updating edits and I have also updated content as well. TBN Inspire Network will promote the book via television and social media. Thankfully, the Lord has raised up a huge platform on which to proclaim WATCH THEREFORE AND BE READY TODAY!
"Watch Therefore and Be Ready Today will help you know exactly what our Lord Jesus is doing through theses prophetic times and exactly how He wants you to respond to Him!"
"The Lord calls His disciples to victory and this book teaches us very specific and heavenly guaranteed steps to live victoriously in this hour leading up to His return for His people."
Please do remember in prayer our brothers and sisters who are Watch Therefore/Poured Out partners serving Messiah Jesus whom we support prayerfully and financially monthly. They are serving in many countries in Africa and also across India. They are ministering in very difficult regions and circumstances—and so very worthy of our prayers and financial support.
In His service,
Dov Schwarz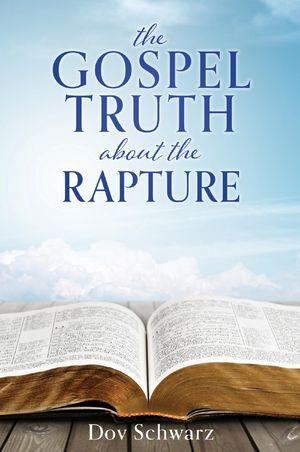 ---
The Gospel Truth About the Rapture
Receive a complimentary copy as a thank you with your generous gift of any amount.
Please be sure to note "Rapture Book" in memo/note section of check or MO or in comment section for online donations.
Click Here to donate!
---


Don't forget! Watch Therefore Television Program
Now on CTN, NRB-TV, and Inspiration TV
Check Cable, Satellite & Local Listings for days & times
Send your tax deductible gifts to:
Poured Out For The Nations
PO Box 564, Pearland, TX 77588 USA
Phone: 713-624-0943 Email: [email protected]
Or Donate Online At:
www.PouredOutForTheNations.com/donate
Poured Out For The Nations is a division of Watch Therefore Ministries, Inc.