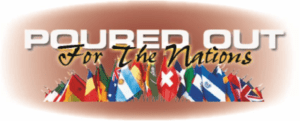 "We are rejoicing to be
Poured Out For The Nations!"
Philippians 2:17
Dear Poured Out Followers of Messiah Jesus,
Here we are at the end of 2021! I think it is important to look back and appraise how we spent our time, treasure, talents, and spiritual gifts. All of these things are given to us by our Heavenly Father, Messiah Jesus, and the Holy Spirit. We are to be good stewards—managers who lay our treasures up in heaven.
"Do not lay up for yourselves treasures on earth, where moth and rust destroy and where thieves break in and steal; but lay up for yourselves treasures in heaven, where neither moth nor rust destroys and
where thieves do not break in and steal." (Matthew 6:19-20)
Rwanda!
If you follow our ministry you already know about our Rwanda pastor conferences. The Lord gave us the ability to reach approximately 1,500 pastors this year with this powerful Watch Therefore message!
Watch therefore, for you do not know what hour your Lord is coming. But know this, that if the master of the house had known what hour the thief would come, he would have watched and not allowed his house to be broken into. Therefore you also be ready, for the Son of Man is coming at an hour you do not expect. (Matthew 24:42-44)
So many of these precious men of God have been stirred to good works through these heavenly meetings. Thanks to all who have prayerfully and/or financially participated.
"And the things that you have heard from me among many witnesses, commit these to faithful men who will be able to teach others also." (2 Timothy 2:2)
---
Rwandan Baptisms!
On one of my trips to Rwanda about 200 prostitutes repented and prayed to receive Messiah Jesus as their personal Savior and Lord! We (our ministry partners and myself) purchased 200 Bibles for our new sisters in our Lord Jesus. On a later trip we all met on a hillside and these precious ladies were modestly dressed and obviously changed by the Holy Spirit! These precious women of God began sharing their testimonies and their life Bible verses the Lord used to make them new. They were reading from the Bibles some of you helped to purchase! Then, many other ladies who listened—stood up on the hillside and they too prayed to receive Jesus as Lord! Recently, I received baptism videos of many of them, along with others, obeying our Savior through believers baptism—Oh Hallelujah to our Savior Jesus!
"Go therefore and make disciples of all the nations, baptizing them in the name of the Father and of the Son and of the Holy Spirit…" (Matthew 28:19)
---
Audio Bibles!
In Touch Ministries headed by Dr. Charles Stanley graciously donated 400 audio Bibles to our ministry—200 last year that went to Rwanda and 200 this year are going to the DR Congo where we also have spent much time and seen many saved and set free in our Savior Jesus!
"All Scripture is given by inspiration of God, and is profitable for doctrine, for reproof, for correction, for instruction in righteousness, that the man of God may be complete, thoroughly equipped for every good work. (2 Timothy 3:16-17)
---
America!
As much as it is true that America is suffering under the weight of it's sin and ungodliness, the Lord is doing something very special in the hearts of many Americans! Truly the Lord is extending mercy in judgment to so many Americans as their hearts are softening toward Him.
On a recent trip to Texas I was at a Waffle House having breakfast with a friend. When my friend left I handed an Israeli coin (a shekel) to our waitress. As I began to share the prophetic implications of Jewish people in Jerusalem spending shekels, a door opened for me to share the gospel with this dear lady named Richelle. She stepped around from behind the counter and sat down at my table. She began to weep and prayed to repent of her sins and receive Jesus as her personal Lord and Savior! This is just one example of what the Lord is doing in America. Please take a moment and pray for Richelle today.
"I say to you that likewise there will be more joy in heaven over one sinner who repents than over ninety-nine just persons who need no repentance."
(Luke 15:7)
Watch Therefore TV Program!
What I just explained underscores the importance of our Watch Therefore TV program airing from America to most of the rest of the world! In 2021 we sent much ahead to heaven as we ministered the truth about our soon coming King Jesus in the Rapture and the great need to get ready to see Him. I preach His gospel at the end of each program!
So Much More!
These are just examples of some of what we did together in 2021. This does not include the pastors in Africa and India we helped support prayerfully and financially or the financial support for urgent food and other humanitarian supplies provided to some of the women mentioned above.
And so, here is how I choose to end this 2021 report. I say…
Praise and Hallelujah to our Great Savior Jesus!!!
And thank you for your prayerful and financial support!!!
In His service,
Dov Schwarz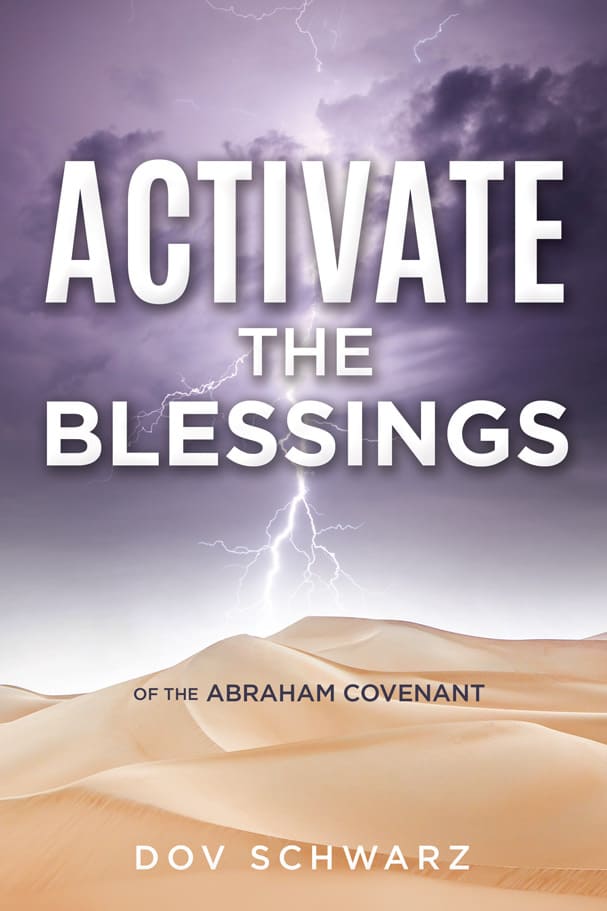 ---
Dov's New Book is Now Available!
Activate the Blessings of the Abraham Covenant
For a donation of any amount! Please be sure to note "ATB" in memo/note section of check or MO or in comment section for online donations.
Click Here to purchase!
---


Don't forget! Watch Therefore Television Program
CTN-Christian Television Network:
Saturday 10:00pm EST
Monday 7:30am EST
Inspiration TV:
Wednesday 11:00am EST
The Walk:
Sunday 9:00pm EST
Send your tax deductible gifts to:
Poured Out For The Nations
PO Box 564, Pearland, TX 77588 USA
Phone: 713-624-0943 Email: [email protected]
Or Donate Online At:
www.PouredOutForTheNations.com/donate
Poured Out For The Nations is a division of Watch Therefore Ministries, Inc.