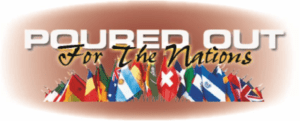 "We are rejoicing to be
Poured Out For The Nations!"
Philippians 2:17
Dear Poured Out Disciples of Messiah Jesus,
As we begin to look back at 2021, something from God's word has jumped out at me. Truly for many, this year has been one of such trouble that it has caused great sorrow. Yet there is good news in God's word—what is it?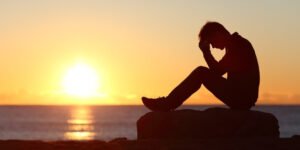 Don't Waste Your Sorrow!
During our journey of faith in Messiah Jesus, especially in this terribly evil generation, we find ourselves in need of knowing how close or far away we are from our Heavenly Father. We become compromised by our enemies, the world, the flesh, and the devil. This sin infects us with a worldly, and lukewarm condition. Our sorrow can be of great use at this time!
"Where do wars and fights come from among you? Do they not come from your desires for pleasure that war in your members? You lust and do not have. You murder and covet and cannot obtain. You fight and war. Yet you do not have because you do not ask. You ask and do not receive, because you ask amiss, that you may spend it on your pleasures. Adulterers and adulteresses! Do you not know that friendship with the world is enmity with God? Whoever therefore wants to be a friend of the world makes himself an enemy of God. Or do you think that the Scripture says in vain, "The Spirit who dwells in us yearns jealously"? But He gives more grace. Therefore He says:"God resists the proud, But gives grace to the humble."(James 4:1-6)
These verses warn of a strong worldly and demonic influence, along with the importance of humility, which activates the Grace of Abba Father to His born again children in Messiah Jesus. Then see and listen in your heart to verses 7-8:
"Therefore submit to God. Resist the devil and he will flee from you.
Draw near to God and He will draw near to you.
Cleanse your hands, you sinners;
and purify your hearts, you double-minded." (James 4:7-8)
You may say, "This is not for me since I am no longer categorized by God as a sinner—in Christ Jesus I am now a saint." While it is true that all who are born again are forgiven saints, the context of James 4 includes those born again who are compromised and in need of cleansing by confessing sin and getting their hearts right with our Heavenly Father. In James 4:9 we begin to see the helpful sorrow:
Lament and mourn and weep! Let your laughter be turned to mourning and your joy to gloom. (James 4:9)
Here we see a very practical disconnect that delivers us from our common enemies—again—the world, flesh, and devil. While this evil world, under great demonic deception, is ignoring the worsening conditions all around us, or reacting with worldly solutions; and as many are simply continuing to belly laugh their way to hell—we can respond to the word of God in James 4!
The laughter and joy spoken of in this verse is not the joy of the Lord—no—it is from worldly carnality that shakes a fist in In His face! What should we do? We can use our sorrow as a vehicle of grace that drives us back to our Heavenly Father! We can and should, lament, mourn, and weep over our own personal sin and compromised condition. Remember, our Savior's words of grace and mercy after rebuking and warning the compromised lukewarm Laodicean Church:
"Behold, I stand at the door and knock. If anyone hears My voice and opens the door, I will come in to him and dine with him, and he with Me. To him who overcomes I will grant to sit with Me on My throne, as I also overcame and sat down with My Father on His throne." (Revelation 3:20-21)
This kind of weeping, lamenting, mourning (sorrowing) over our sin and lukewarmness accompanies humility and here is the good news. Our Lord Jesus will lift us up from the low place of sorrow to replace the world's counterfeit laughter with the joy of the Lord, which is our strength—Oh Hallelujah!
Lament and mourn and weep!
Let your laughter be turned to mourning and your joy to gloom.
Humble yourselves in the sight of the Lord, and He will lift you up.
(James 4:9-10)
What about you? Today will you make good use of your sorrow? Will you finish this day closer to our Heavenly Father than you started it? What a great promise for every disciple of Messiah Jesus in James 4:8"…draw near to God and He will draw near to you…"!
---
Prayer Points for our Prayer Partners:
⋅Watch Therefore TV Program—saved souls, deeper disciples, funds for programming!
⋅Rwanda Pastors Conferences—fruitful conferences, full revival in Rwanda, Africa, funds for the work!
⋅After my early November Watch Therefore Texas conference—please pray for full revival for everyone who attended!
⋅Ongoing financial support for African and Indian pastors and ministry partners!
⋅My family support here in Israel—please pray!
⋅For me to be a faithful servant disciple of Messiah Jesus watching and ready for the Rapture—and that I would make the same kind of disciples!
Thanks to all of you who are prayerfully and financially participating—it will be worth it all when we see our anytime and soon coming King Jesus!!!
In His service,
Dov Schwarz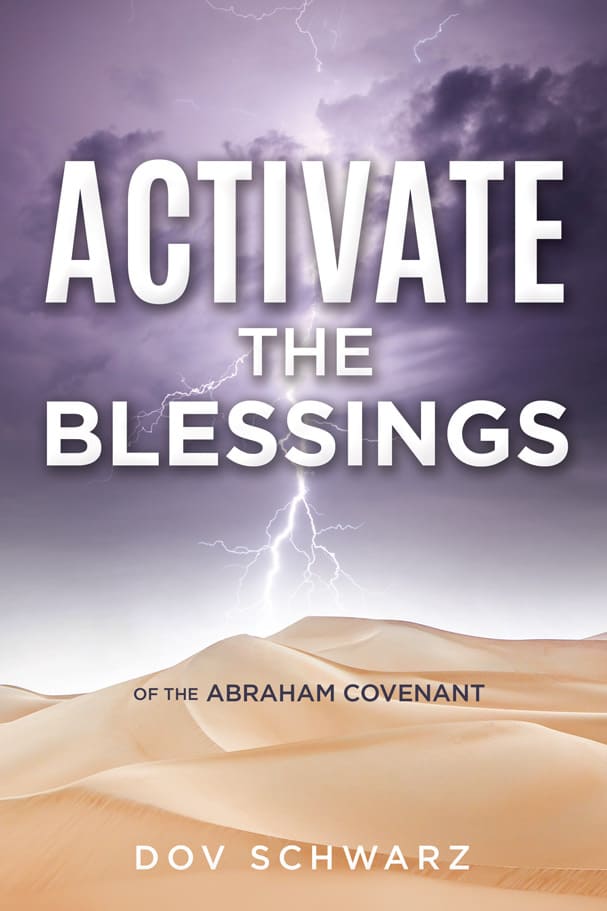 ---
Dov's New Book is Now Available!
Activate the Blessings of the Abraham Covenant
For a donation of any amount! Please be sure to note "ATB" in memo/note section of check or MO or in comment section for online donations.
Click Here to purchase!
---


Don't forget! Watch Therefore Television Program
CTN-Christian Television Network:
Saturday 10:00pm EST
Monday 7:30am EST
Inspiration TV:
Wednesday 11:00am EST
The Walk:
Sunday 9:00pm EST
Send your tax deductible gifts to:
Poured Out For The Nations
PO Box 564, Pearland, TX 77588 USA
Phone: 713-624-0943 Email: [email protected]
Or Donate Online At:
www.PouredOutForTheNations.com/donate
Poured Out For The Nations is a division of Watch Therefore Ministries, Inc.