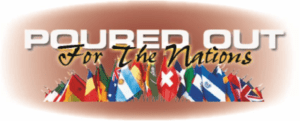 "We are rejoicing
to be Poured Out
For The Nations!"
Dear Poured Out Brothers and Sisters In Messiah Jesus,
---
We had some technical difficulties and this letter did not get sent to you in February. We felt this information was important for you to see.
In addition, because of COVID-19 causing many congregations to cancel their meetings we want to introduce our Facebook live video scheduled for Wednesday March 25 with updates from the Sea of Galilee, things happening here in Israel, and meditating on the Word of God.
If you would like to join us follow the link below:
facebook.com/watchthereforetv
---
Though I will have returned from this trip by the time you are reading this newsletter, I am writing as these events are unfolding by the grace of our Savior Jesus! I pray it blesses and stirs your hearts. The lost are being saved and disciples of Jesus are catching fire for the Lord ~ a real Spirit of revival is touching hearts in some of our meetings. What a great way to start the New Year-thanks to many who are prayerfully and financially participating!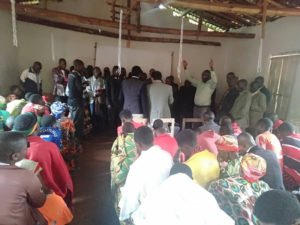 Day one - January 24: Land in Kigali, Rwanda at 7:00am and drive four hours to Ngozi, Burundi. Changed clothes and taught pastors and other church leaders, ate lunch and then spoke at an outdoor event. I preached that you must be born again from John 3. Thirty-six people came forward to repent, pray and receive Jesus as Lord! We then went and I spoke at an evening event in a large church. The lights went out and half the message was preached in the dark with cell phone lights shining in the darkness-it was amazing! The glory of the Lord came down as I spoke about us being light in the darkness! I also preached the Watch Therefore message and the Rapture-heaven came down!
Day two - I preached in a packed little church in the woods-many pastors and church leaders from other churches were there. I preached on the saving grace, teaching grace, and grace of glory in the Rapture from Titus 2. The anointing was so strong-my translator stopped translating as he was standing with eyes closed-hands raised-and crying out to the Lord! A dear lady came forward to be saved and prayed to receive Jesus as Lord! We then went outside close to the area of day one and I preached on our Savior's ministry of the gospel and healing the broken heart from Luke 4:18. It was another powerful move of the Holy Spirit as approximately thirty-five more prayed to receive Jesus as Lord and Savior!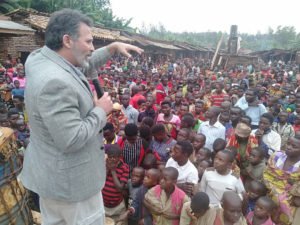 Day three - I preached the Watch Therefore and Be Ready Faithful/Wicked Servant message and then the gospel in three different church services in two churches. The power of the glory of Messiah Jesus was so graciously with us! About thirty came forward to be saved and then seven in the second meeting. But the third meeting was the most tangibly impacting. Again, about thirty-five came forward to be saved-but then the Holy Spirit did something else! I recognized that the presence of the Holy Spirit was providing power for healing, so I preached again, during the same meeting-it just kept going! Almost everyone-about two hundred people came forward and the Holy Spirit fell upon us! The next day, a lady who was scheduled for a tumor removal surgery from her womb that had been bleeding non-stop was healed! The surgeon could not operate because the bleeding had stopped and the tumor was gone-and I have the before and after x-rays-Hallelujah!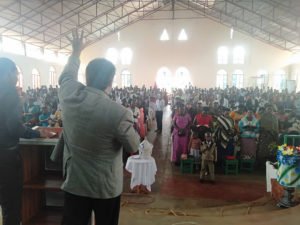 Day four - my Burundi evangelist friend drove me back to Kigali, Rwanda where I met the Pastor who had made my arrangements in Rwanda for the next eight days. Wow-what will the Lord do here in Rwanda?!
Day five - I preached in two small pastor conferences. Teaching the entire book of 2 Peter in two and a half hours with a translator was challenging. Yet, many of us felt strongly that the presence of the Holy Spirit was with us very powerfully! Many expressed their thankfulness for the preaching of the word of the living God.
Day six - I have lived fifty-seven years and preached in many countries for twenty-five of them. I have never seen anything like what I have seen today. After very clearly sharing my testimony, the truth about sin, the things of heaven and hell, the requirement for fruitful repentance, the gospel of salvation, and the requirement for real discipleship, I have truly seen a miracle. I watched one hundred and twenty-four prostitutes and street youth commit to repent and follow our Savior Jesus! I watched their faces change form darkness to light-from bondage to freedom, from the power of Satan to the power of the life only found in heaven and earth's King-Jesus! My fifty-nine year old professional Christian translator told me he too had never seen anything like it! He could not help but teach them a gospel song and by the time he was finished they were all singing it with him! We finished the day at a small church in the Rwandan Mountains. Hallelujah, another seven prayed to repent and receive our Savior Messiah Jesus!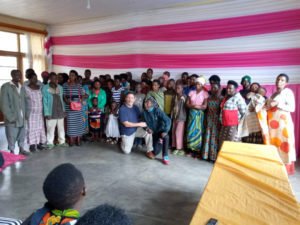 I am ending this newsletter here because it is time for our administrative team to process the letter and do the mass mail-out. So far, we have seen approximately 275 pray to receive Jesus as Lord! Pastors are working to bring all of these new disciples in our Messiah Jesus into fellowship in the body of our Messiah. There is no money in the poor churches to buy Bibles for the ladies and street youth who prayed to receive the Lord today-so our ministry is buying fifty Bibles here before I return. Lord willing, we will buy another fifty after I return to Israel. We still have five days of gospel and discipleship ministry here in Rwanda. I pray the best is yet to come as it often is in our King Messiah Jesus!
Blessings in His glorious name!
In His Service,
Dov Schwarz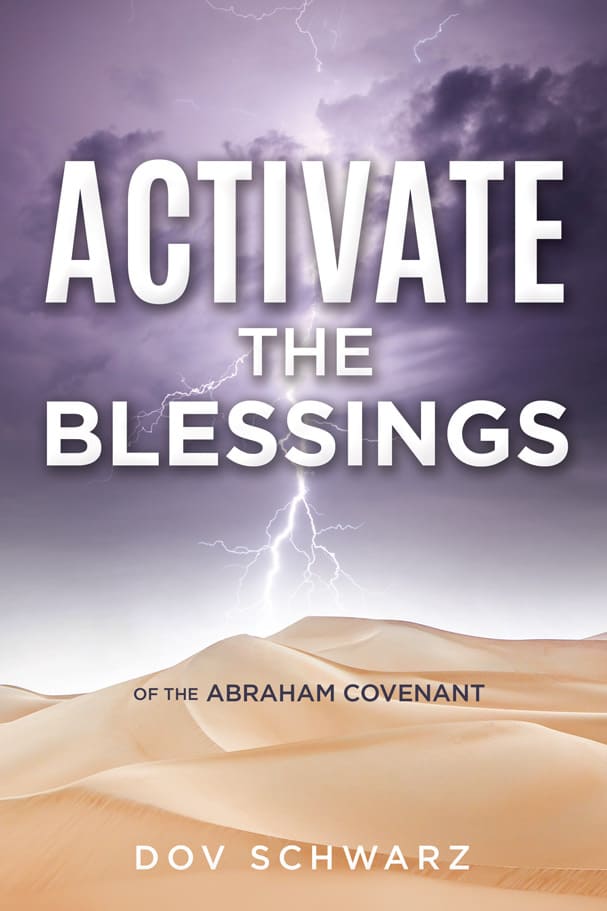 ---
Dov's New Book is Now Available!
Activate the Blessings of the Abraham Covenant
For a donation of any amount! Please be sure to note "ATB" in memo/note section of check or MO or in comment section for online donations.
Click Here to purchase!
---


Don't forget! Watch Therefore Television Program
CTN-Christian Television Network - Saturday 10:00pm EST
Inspiration TV - Wednesday 11:00am EST
Send your tax deductible gifts to:
Poured Out For The Nations
PO Box 564, Pearland, TX 77588 USA
Phone: 832-878-0756 Email: [email protected]
Or Donate Online At:
www.PouredOutForTheNations.com/donate
Poured Out For The Nations is a division of Watch Therefore Ministries, Inc.