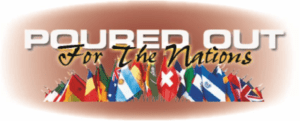 "We are rejoicing
to be Poured Out
For The Nations!"
Dear Poured Out Brothers and Sisters In Messiah Jesus,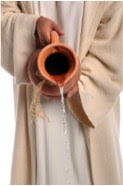 From wherever you are reading this letter, you have been affected in some way by the virus pandemic that has swept across the world. Poured Out For The Nations is part of our larger ministry called Watch Therefore Ministries. It is based on our Savior's command to watch and be ready for His coming for us in the clouds to take us back to that place He has been preparing for us.
As we are watching for that day we are also keeping in mind precious souls in the nations and "pouring" our lives out for the faith of others. It has been said that the only thing we can take with us to heaven is/are souls! That is exactly what we aim to do with Poured Out For The Nations. And according to the Watch Therefore Scriptures our desire is for as many of those souls as possible to hear the words from our Savior "well done good and faithful servant."
"Let not your heart be troubled; you believe in God, believe also in Me. In My Father's house are many mansions; if it were not so, I would have told you. I go to prepare a place for you. (John 14:1-2)
"For the Lord Himself will descend from heaven with a shout, with the voice of an archangel, and with the trumpet of God. And the dead in Christ will rise first. Then we who are alive and remain shall be caught up together with them in the clouds to meet the Lord in the air. And thus we shall always be with the Lord. Therefore comfort one another with these words." (1 Thessalonians 4:16-18)
"Watch therefore, for you do not know what hour your Lord is coming. But know this, that if the master of the house had known what hour the thief would come, he would have watched and not allowed his house to be broken into. Therefore you also be ready, for the Son of Man is coming at an hour you do not expect. "Who then is a faithful and wise servant, whom his master made ruler over his household, to give them food in due season? Blessed is that servant whom his master, when he comes, will find so doing. Assuredly, I say to you that he will make him ruler over all his goods."
(Matthew 24:42-47)
"His lord said to him, 'Well done, good and faithful servant; you have been faithful over a few things, I will make you ruler over many things. Enter into the joy of your lord.'" (Matthew 25:23)
Having said that, I believe it is important to better understand the Coronavirus in the context of truth. Our Savior spoke of four birth pains associated with the signs of His coming. One of those birth pains is pestilences, which would include by definition: diseases, viruses, and pandemics. Like never before pestilences are sweeping the globe as will the other birth pains-global ethnic violence, war, famine, and earthquakes. Coronavirus is an example of the birth pains' characteristics in that they increase in frequency and severity. Increasingly, they become painful, disruptive, and impossible to ignore. In old English "sorrows"meant birth pains.
"For nation will rise against nation, and kingdom against kingdom. And there will be famines, pestilences, and earthquakes in various places. All these are the beginning of sorrows." (Matthew 24:7-8)
WE SHOULD BE LOOKING UP, LIVING HOLY, AND REACHING OUT!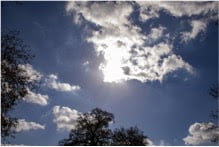 Our response, as compared to a lost, dying, and hopeless world, should take on these three primary themes: looking up (Watch Therefore) living holy and set apart lives, and reaching out (Be Ready). The grace of our Savior Jesus teaches us always, but especially in this unique generation, to live holy and look for the blessed hope (the Rapture), and to go and make disciples of Messiah Jesus (Poured Out For The Nations)! We are to be excited about the opportunities to work diligently in the Kingdom of God here and now more than ever!
"Now when these things begin to happen, look up and lift up your heads, because your redemption draws near." (Luke 21:28)
"For the grace of God that brings salvation has appeared to all men, teaching us that, denying ungodliness and worldly lusts, we should live soberly, righteously, and godly in the present age, looking for the blessed hope and glorious appearing of our great God and Savior Jesus Christ, who gave Himself for us, that He might redeem us from every lawless deed and purify for Himself His own special people, zealous for good works." (Titus 2:11-14)
I would ask you to prayerfully consider the work of Watch Therefore Ministries/Poured Out For The Nations. Here are just a few of the Poured Out works we are involved in, which you could prayerfully and financially support- please, only as the Holy Spirit leads. This is the time to listen to the Holy Spirit as we abide in Messiah Jesus!
•Watch Therefore television program reaching out to 200 countries/200,000,000 homes. (Please note new additional program time: Monday - 7:30am)
•Short-term mission trips for gospel and discipleship outreach to many African countries. (Lord willing, Burundi, Rwanda, Tanzania 2020)
•Ongoing financial support of pastors and leaders in Kenya, Rwanda.
•Our family stationed in Israel (very strategic for Africa assignments).
In His Service,
Dov Schwarz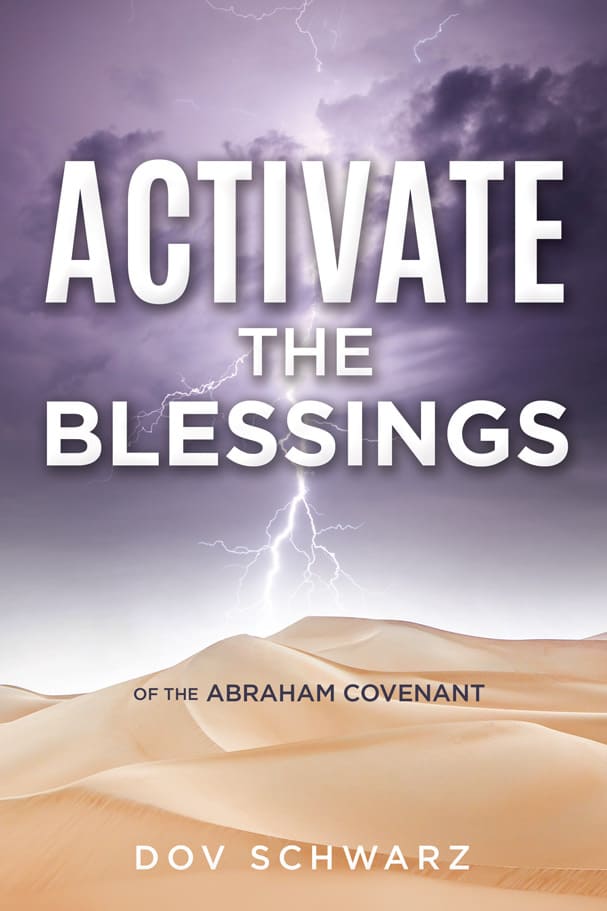 ---
Dov's New Book is Now Available!
Activate the Blessings of the Abraham Covenant
For a donation of any amount! Please be sure to note "ATB" in memo/note section of check or MO or in comment section for online donations.
Click Here to purchase!
---


Don't forget! Watch Therefore Television Program
CTN-Christian Television Network - Saturday 10:00pm EST
Inspiration TV - Wednesday 11:00am EST
Send your tax deductible gifts to:
Poured Out For The Nations
PO Box 564, Pearland, TX 77588 USA
Phone: 832-878-0756 Email: [email protected]
Or Donate Online At:
www.PouredOutForTheNations.com/donate
Poured Out For The Nations is a division of Watch Therefore Ministries, Inc.