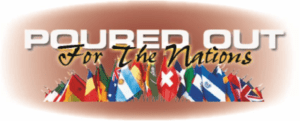 "We are rejoicing to be
Poured Out For The Nations!"
Philippians 2:17
Dear Poured Out Disciples of Messiah Jesus,
What an exciting year 2022 is starting off to be! Everywhere I go in Texas I am sharing the gospel. Remember, I just spent almost seven years amongst the two most resistant to the gospel people groups in the world—Jews and Muslims. I am like a bird let out of a cage sharing the gospel in Texas!
"And He said to them, "Go into all the world and preach the gospel to every creature." (Mark 16:15)
Though many are very lost and need Christ here in Texas—there is an open-ness and gospel influence here that is very obvious. I have shared the gospel with so many people from all walks of life. Here is an example of an opportunity that took place today. It began when a man knocked on the door of our new home.
I was tired and really did not want to talk with anyone. I asked my son to answer the door so I could go into another room and rest. My son then asked me to come and talk with the man at the door and I reluctantly did so.
He was with a popular home security alarm company and was here to share about their services. After listening to him a while, I told him that our jobs were significantly connected. He asked what I do and after sharing my vocation with him—I told him about the signs Messiah Jesus spoke of that are shaking the world—some of which cause people to seek after security more now than ever.
Mike had some church and Bible background from many years ago. However, when I explained the gospel and the things Mike was depending on to get to heaven—he saw clearly that he was not yet saved. He then let me pray for him and we agreed to talk more next week about our vocations and my possible interest in his security options, and his need for our Savior Jesus. Please pray for Mike and so many I have shared with to be saved. Mike also gladly took a gospel tract to read later—may the gospel message explode in his spirit to eternal life!
Having heard my testimony here is a question: Are you sharing the gospel with the "Mike's" in your daily life? Do you have your gospel tracts ready? Are you prepared to slow down and see the people the Lord of the harvest is sending regularly across your path?
RWANDA PASTOR CONFERENCES
We start back up in February with two pastor conferences in Rwanda. We reached about 1200 pastors in 2021 with the Watch Therefore message. Truly many pastors are stirred to love and good works and we are praying for revival in Rwanda! Lord willing, in June I will be traveling to Rwanda along with my son who is also the producer of my television program.
WATCH THEREFORE TV PROGRAM 2022
More than ever we need something that will strengthen us for the days in which we live. Truly it will get us through the trying obstacles that we face in this increasingly difficult generation. What is it? In a word it is HOPE! Look at the relationship to the grace of the Lord and the Rapture—our blessed hope!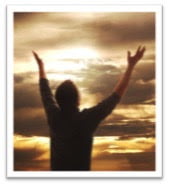 "For the grace of God that brings salvation has appeared to all men, teaching us that, denying ungodliness and worldly lusts, we should live soberly, righteously, and godly in the present age, looking for the blessed hope and glorious appearing of our great God and Savior Jesus Christ, who gave Himself for us, that He might redeem us from every lawless deed and purify for Himself His own special people, zealous for good works." (Titus 2:11-14)
This hope-filled message is what my program Watch Therefore is all about! We are cooperating with the grace of our Savior teaching precious souls to make sure they have repented of their sins, believed in the gospel, and that they are watching—looking for that blessed hope of our Savior coming for us in the clouds!
In light of all the signs around us today of the Lord's coming hear His command to His disciples:
"Watch therefore, for you do not know what hour your Lord is coming. But know this, that if the master of the house had known what hour the thief would come, he would have watched and not allowed his house to be broken into. Therefore you also be ready, for the Son of Man is coming at an hour you do not expect."(Matthew 24:42-44)
Like the homeowner has no time to get ready for the thief—he must be ready—so it is with the Rapture. We will not have time to get ready—we will need to be watching and ready—like the hopeful bride waiting for the groom to come and take her back to the Father's house where the groom has prepared a place for her in the Jewish wedding:
"Beloved, now we are children of God; and it has not yet been revealed what we shall be, but we know that when He is revealed, we shall be like Him, for we shall see Him as He is. And everyone who has this hope in Him purifies himself, just as He is pure."(1 John 3:2-3)
Dear Poured Out partners—I have stepped WAY out in faith by expanding this Watch Therefore message to new program timeslots on different TV networks. The airtime is so very expensive—but I know that now is the time to give our best and final efforts before the coming of our Savior Jesus. I would ask you to pray with us for this program.
We are asking our Father in heaven to raise up prayer and financial partners. I am not asking you for money—I am asking for prayer! Please pray along with me for our Father in heaven in Messiah Jesus name to raise up faithful Watch Therefore partners for 2022. And thank you and Hallelujah for your faithful partnership!
Prayer Points:
•That I would remain right with the Lord through all of 2022.
•For many precious souls to come to faith in Messiah Jesus through this ministry.
•For an outpouring of the Holy Spirit!
•For eyes that can see and ears that can ear all that the Holy Spirit is communicating with me.
•Revival in Rwanda.
•Our African and Indian partners.
•For those in Texas I am sharing the gospel with—that they would become disciples of Messiah Jesus.
•For my family and our provision for 2022.
In His service,
Dov Schwarz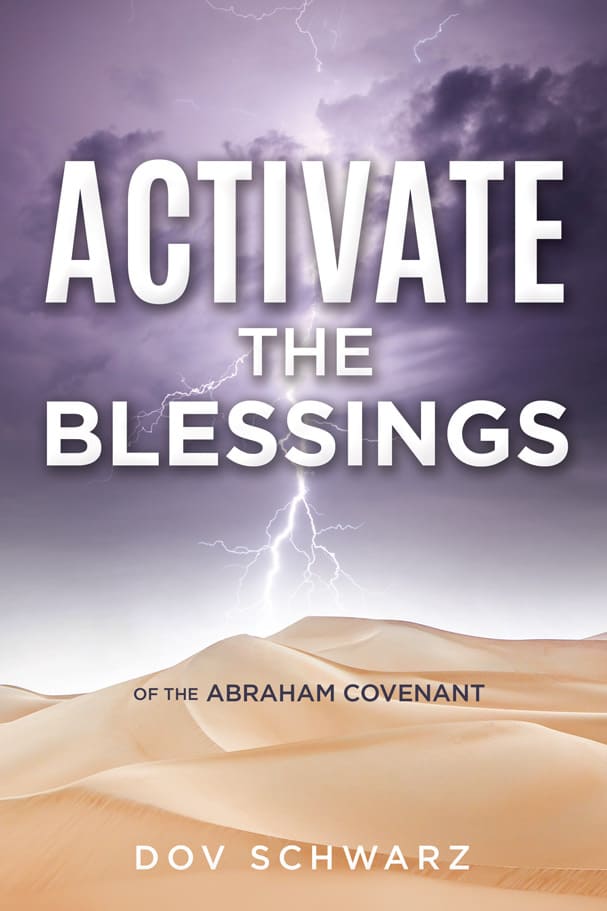 ---
Dov's New Book is Now Available!
Activate the Blessings of the Abraham Covenant
For a donation of any amount! Please be sure to note "ATB" in memo/note section of check or MO or in comment section for online donations.
Click Here to purchase!
---


Don't forget! Watch Therefore Television Program
CTN-Christian Television Network:
Saturday 10:00pm EST
Monday 7:30am EST
Inspiration TV:
Wednesday 11:00am EST
The Walk:
Sunday 9:00pm EST
Send your tax deductible gifts to:
Poured Out For The Nations
PO Box 564, Pearland, TX 77588 USA
Phone: 713-624-0943 Email: [email protected]
Or Donate Online At:
www.PouredOutForTheNations.com/donate
Poured Out For The Nations is a division of Watch Therefore Ministries, Inc.