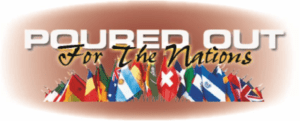 "We are rejoicing to be
Poured Out For The Nations!"
Philippians 2:17
Dear Poured Out Followers of Messiah Jesus,
Happy New Year 2023! Though great trouble and difficulties abound—we have so much to be excited about and hopeful for this year. The Holy Spirit is on the move and has a great way forward for us this New Year!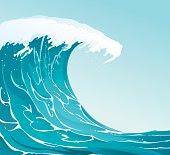 The important thing is to catch the wave and not miss what our Savior has for us in 2023. A verse of Scripture can remind us how important it is to walk by grace that not only saves us—but also has provided for us—before the foundation of the world—to walk out our faith doing powerful works of grace!
"For by grace you have been saved through faith, and that not of yourselves; it is the gift of God, not of works, lest anyone should boast. For we are His workmanship, created in Christ Jesus for good works, which God prepared beforehand that we should walk in them." Ephesians 2:8-10
"Let your light so shine before men, that they may see your good works and glorify your Father in heaven." Matthew 5:16
Our ministries Watch Therefore and Poured Out For The Nations have very specific assignments and exciting good works to walk in throughout 2023. We begin the New Year working in America while simultaneously ministering in other nations, and Lord willing, will expand our current support of our international partners in Africa and India.

New Church Plant—Calvary Chapel Watch Therefore Community Fellowship
We start January 8 with our first Sunday morning church service meeting. A handful of us were praying throughout 2022 and our Savior Jesus has opened so many doors! I will share a brief testimony of what the Lord has done.
First, our Lord Jesus called my family back from Israel with a church planting vision. I began to speak to some of my closest prayer partners and we began to pray. Then the Lord raised up a small prayer team whose assignment was to gather and pray for the new church.
With no money, no people, and no building how could we do this? The Lord raised up a dear sister in Christ (Denise) who operates a daycare—and listen to the name—Noah's Ark Kids! I teach often about the Days of Noah in Bible Prophecy. Denise gave us a very special low sub-lease rent price and we are meeting at Noah's Ark Kids in 2023! The Lord also has provided chairs, sound equipment, and other necessities as well. You can learn more at our new website CalvaryChapelWTCF.com
---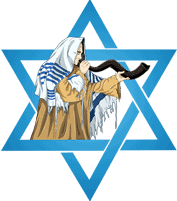 Watch Therefore Television
My TV program continues to beam out the powerful word of our Savior Jesus to 200 countries and 200 million homes! This program is another prayer come true and is operating at the same time as the church and all our other exciting work in Israel and the Nations. As the Lord leads, you can learn more and even watch some of our programs on our website watchtherefore.tv
---
January 16 DRC (Democratic Republic of Congo) On-Line Church Conference
Recently, I taught my Watch Therefore conference in Kinshasa, DRC. One of the pastors was so impacted that he has scheduled to teach the same conference for local pastors and those from the church where he pastors.
---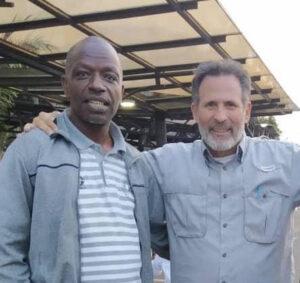 Rwanda On-Line Pastor Conferences
Pastor Herman and our Watch Therefore Africa team are gearing up for 2023 in many ways. Along with preaching the coming of our Savior Jesus to bring us home to heaven, the gospel to the lost, and distributing Bibles our ministry provides—our team is also preparing for pastor 2023 conferences.
---
Africa Mission Trips
Our 2022 Rwanda mission trip produced fruit that is still filling the Kingdom baskets! Lord willing, we will see even more in 2023. I don't yet have an African trip scheduled, but I am praying about going in the spring or early summer. Please pray for direction and wisdom from on High!
Of course there is much more and these are just some of the highlights. May our Heavenly Father fill us with the Holy Spirit in 2023. Then, may we be Poured Out For The Nations!
In His service,
Dov Schwarz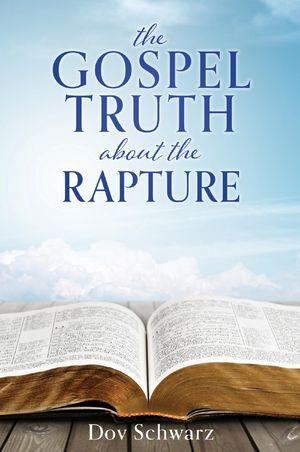 ---
Dov's New Book is Now Available!
The Gospel Truth About the Rapture
For a donation of any amount! Please be sure to note "Rapture Book" in memo/note section of check or MO or in comment section for online donations.
Click Here to donate!
---


Don't forget! Watch Therefore Television Program
Now on CTN, NRB-TV, and Inspiration TV
Check Cable, Satellite & Local Listings for days & times
Send your tax deductible gifts to:
Poured Out For The Nations
PO Box 564, Pearland, TX 77588 USA
Phone: 713-624-0943 Email: [email protected]
Or Donate Online At:
www.PouredOutForTheNations.com/donate
Poured Out For The Nations is a division of Watch Therefore Ministries, Inc.