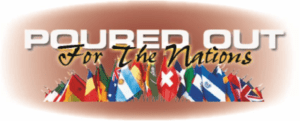 "We are rejoicing to be
Poured Out For The Nations!"
Philippians 2:17
Dear Poured Out Followers of Messiah Jesus,
Can you believe it—2022 is almost behind us?! I am so very thankful for the grace of our Heavenly Father through Messiah Jesus and by the Holy Spirit! The Lord certainly has given us grace to pour ourselves out for the faith of others in 2022.
It seemed fitting to me that we should look back at 2022 with thanks and gratitude—first to our great Savior and then to you who are prayerfully supporting this Kingdom ministry work. Here are some powerful "giving thanks" passages: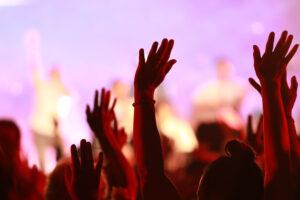 Rejoice always, pray without ceasing, in everything give thanks; for this is the will of God in Christ Jesus for you.
(1 Thessalonians 5:16-18)
Therefore I will give thanks to You, O Lord, among the Gentiles, And sing praises to Your name.
(Psalm 18:49)
That I may proclaim with the voice of thanksgiving, And tell of all Your wondrous works. (Psalm 26:7)
Surely the righteous shall give thanks to Your name; The upright shall dwell in Your presence. (Psalm 140:13)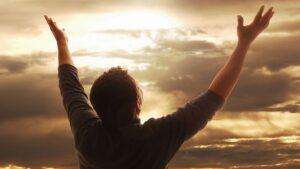 …giving thanks always for all things to God the Father in the name of our Lord Jesus Christ… (Ephesians 5:20)
…giving thanks to the Father who has qualified us to be partakers of the inheritance of the saints in the light.
(Colossians 1:12)
Therefore by Him let us continually offer the sacrifice of praise to God, that is, the fruit of our lips, giving thanks to His name.
(Hebrews 13:15)
---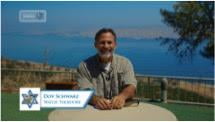 So then, we are thankful beyond measure for all the Lord has done regarding souls who have been saved through our ministry work in 2022. Truly, souls have been saved in Israel, Rwanda, Kenya, India and here is the U.S. as well!
Salvation in Messiah Jesus has come through our ministry partners that we prayerfully and financially support. Also, the new birth in our Savior Jesus has come where I was preaching and teaching on my Rwanda mission trip. There, I watched hundreds receive Jesus as Lord and many got baptized!
Additionally, only heaven knows how many prayed to receive Messiah Jesus through our Watch Therefore TV program that beams out to 200 countries and 200 million homes! But one thing is for sure—I am thankful for every precious soul who has been saved through Watch Therefore TV!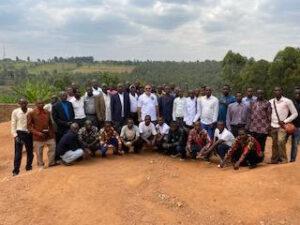 I am also so very thankful for those who have become more authentic disciples of Messiah Jesus from all of our ministry outreach. Quite literally many all over the world have become more devoted disciples of Messiah Jesus through our ministry efforts. I know this because I pray with and talk to so many who give witness to this truth. May our Savior Jesus receive all the glory and praise!
(Dov with Rwandan Pastors)
And, as I mentioned at the beginning of this letter—I am so very thankful to our praying and giving ministry partners who have helped so tremendously in 2022! Certainly, eternal fruit that has been produced could not have come without your Holy Spirit birthed support. Just think, you have invested temporal resources that have produced eternal rewards—what a blessing!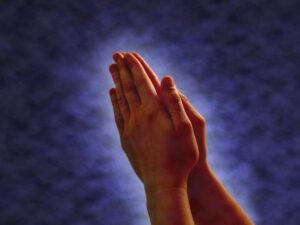 So, from all of us here at Watch Therefore/Poured Out For The Nations we close 2022 with a BIG THANK YOU TO ALL OF OUR PRAYER AND FINANCIAL PARTNERS! And, we pray a blessed, faithful, and prosperous New Year to you all!
In His service,
Dov Schwarz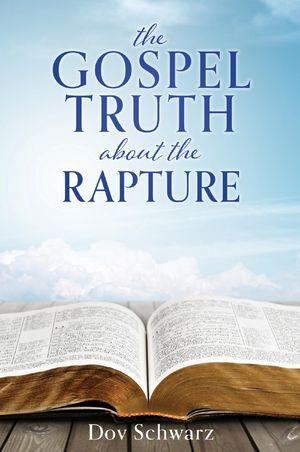 ---
Dov's New Book is Now Available!
The Gospel Truth About the Rapture
For a donation of any amount! Please be sure to note "Rapture Book" in memo/note section of check or MO or in comment section for online donations.
Click Here to donate!
---


Don't forget! Watch Therefore Television Program
Now on CTN, NRB-TV, and Inspiration TV
Check Cable, Satellite & Local Listings for days & times
Send your tax deductible gifts to:
Poured Out For The Nations
PO Box 564, Pearland, TX 77588 USA
Phone: 713-624-0943 Email: [email protected]
Or Donate Online At:
www.PouredOutForTheNations.com/donate
Poured Out For The Nations is a division of Watch Therefore Ministries, Inc.