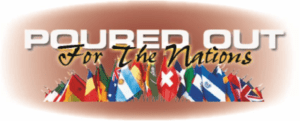 "We are rejoicing
to be Poured Out
For The Nations!"
Dear Poured Out Followers of Messiah Jesus,
Happy New Year, and let's get started with the gospel and discipleship! We have a clear 2019 vision whereby we prayerfully plan to see the lost saved, the lukewarm delivered from their dangerous condition, and the body of Christ strengthened and ready for our Savior-should He come for us in the clouds in 2019!
WATCH THEREFORE TV!
Our television program has a clear message given to us by none other than our great God and Savior Jesus Christ:
Watch therefore, for you do not know what hour your Lord is coming. But know this, that if the master of the house had known what hour the thief would come, he would have watched and not allowed his house to be broken into. Therefore you also be ready, for the Son of Man is coming at an hour you do not expect. Matthew 24:42-44
We clearly live in the times of the four birth pains, found in Matthew 24 and Mark 13, the Fig Tree Generation from Matthew 24, Mark 13, Luke 21, and other places in scripture, and the Days of Noah from Matthew 24 and Luke 17. This special generation needs a specialized message: Watch Therefore fits the bill and is so very timely and productive for our critical hour!
Our program is on large satellite networks listed in this letter, along with many local affiliates across America. Lord willing, 2019 will be a great year of expansion for Watch Therefore TV! Consider praying about joining us in this field of harvest.
TRIPS TO THE NATIONS!

America
It is so strange for many of us to think of America as one of the "nations" from a Biblical perspective. Things are so backwards that at a missions conference I went to in Texas, a speaker had a list that looked like this: Houston is your Jerusalem, Texas is your Judea, America is your Samaria, and then he literally listed Israel as the uttermost part of the earth and last on his list of where he thought we should take the gospel. It is the exact opposite of the Bible!
In the Bible, America is considered one of those uttermost parts of the earth-outer bands areas called the isles:
The Lord reigns; Let the earth rejoice; Let the multitude of isles be glad! Psalm 97:1
Having said that, I am coming from Israel to America to start off 2019. As a matter of fact, as you are reading this letter I should be in Houston, TX and I will be leading two weekend conferences along with two Sundays at Calvary Chapel Beth Shalom in Pearland, TX.
I am preparing with gospel tracts and special prophetic messages. Lord willing, we will see precious souls saved, many built up in their most holy faith, and a new season of faith walking for those at CCBS Pearland, TX. Lord willing, we will also record new Watch Therefore programs with a frequent program guest- Dr. Andy Woods. He is the Senior Pastor at Sugarland Bible Church in Sugarland, TX. Andy always brings such an anointed, sound, and challenging Watch Therefore message when he is on the program.

Nigeria
In 2018 Nigeria really opened up for our ministry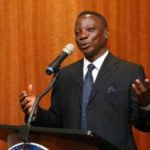 in a new way. We have a ministry partner there named Rex Ajenifuja who leads a ministry called I Stand With Israel ~ Nigeria. Rex has introduced me to many pastors and
doors are opening across Nigeria.
We are planning a gospel preaching, Bible teaching, orphan blessing-Nigeria trip in May 2019 that rests under the banner of "Lord willing,"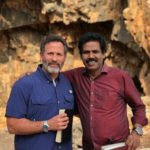 Prayerfully India?
A very special Indian bishop visited with us here in Israel in 2018. We call him Bishop Reinhard. He has planted 700 churches and currently oversees 2000 churches in India. We are praying about the possibility of me going there to minister in early 2019. As the Lord reveals His will about this I will share more-please pray for us in this matter.
ON-GOING PARTNERSHIPS
We continue our ongoing support for Pastor Zaphania in Kenya as he is taking the gospel all over East Africa while also pastoring a church in the slums of Nairobi and taking care of many orphans.
We also continue our ongoing support for James Okenda in Kenya who is pastoring and also raising an adopted special orphan girl whom we help support. We support orphans at many levels because that is the heart of our Abba Father who adopted us in Messiah Jesus!
A father of the fatherless, a defender of widows, Is God in His holy habitation. Psalm 68:5
For you did not receive the spirit of bondage again to fear, but you received the Spirit of adoption by whom we cry out, "Abba, Father." Romans 8:15
Let's start now-praying, giving, and going-with the gospel and discipleship of Jesus Christ in 2019. A good start, a good middle, and a good finish for 2019 should be our goal. Just think, before the New Year is up-our King could come for us-let's stay Poured Out For The Nations so we will be ready!
Dov Schwarz


Don't forget! Watch Therefore Television Program
Saturdays - 10pm EST/9pm CST, Mondays - 7:30am EST/6:30am CST
CTN-Christian Television Network, available on DISH NETWORK, DIRECT TV, & ROKU.
Now available on KAZQ New Mexico and LightSource!
visit KAZQ: https://kazq32.org for details and local listings!
LightSource: https://www.lightsource.com
Also find us on social media:



Send your tax deductible gifts to:
Poured Out For The Nations
PO Box 564, Pearland, TX 77588 USA
Phone: 832-878-0756 Email: [email protected]
Or Donate Online At:
www.PouredOutForTheNations.com/donate
Poured Out For The Nations is a division of Watch Therefore Ministries, Inc.