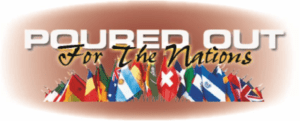 "We are rejoicing
to be Poured Out
For The Nations!"
Dear Poured Out Followers of Messiah Jesus,
In 2018 we have experienced such a great and fruitful year in Messiah Jesus!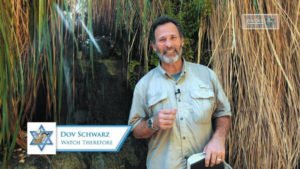 Together we have preached the gospel with many professions of faith in Messiah Jesus, participated in making disciples, fed and blessed precious orphans, ministered to widows, and much more!
Please notice that I said "we" have done so. In 2018 I went out from Israel and was in Nigeria twice, Uganda once, America twice. I also proclaimed the word of the living God all over the world through our TV program Watch Therefore. Thankfully, I did not get any kind of debilitating sickness, obstructions that stopped my progress, or even loss of luggage to prevent me from my assignments.
How could this be but for the faithful prayers of so many who have joined with me to help me on my way? Our ministry accounts are not deep with funds, but all that the Lord ordered was paid for through the faithful financial partners of this wonderful ministry!
I am teaching through the book of Philippians and there we see three primary components of gospel and discipleship outreach: praying, giving, going. The Philippian church was actively involved in these three ways as they participated in the Apostle Paul's gospel and discipleship ministry. This is a great model for us today:
For I know that this will turn out for my deliverance through your prayer and the supply of the Spirit of Jesus Christ, according to my earnest expectation and hope that in nothing I shall be ashamed, but with all boldness, as always, so now also Christ will be magnified in my body, whether by life or by death. Philippians 1:19,20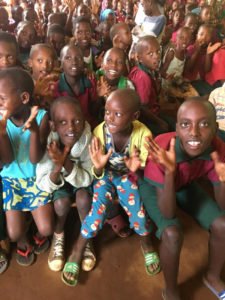 Nevertheless you have done well that you shared in my distress. Now you Philippians know also that in the beginning of the gospel, when I departed from Macedonia, no church shared with me concerning giving and receiving but you only. For even in Thessalonica you sent aid once and again for my necessities. Not that I seek the gift, but I seek the fruit that abounds to your account. Indeed I have all and abound. I am full, having received from Epaphroditus the things sent from you, a sweet-smelling aroma, an acceptable sacrifice, well pleasing to God. And my God shall supply all your need according to His riches in glory by Christ Jesus. Now to our God and Father be glory forever and ever. Amen. Philippians 4:14-20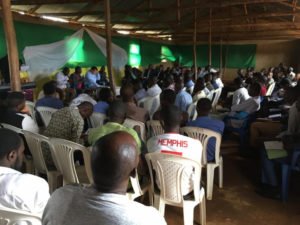 Yet I considered it necessary to send to you Epaphroditus, my brother, fellow worker, and fellow soldier, but your messenger and the one who ministered to my need..."
Philippians 1:25
(Ephaphroditis was sent by the Philippians to help Paul)
Many of you reading this letter right now are implementing one or more of these gospel and discipleship strategies. In 2018 we did these things together-you were praying and giving, and I was going.
Here is my closing 2018 thought to you: THANK YOU and GOD BLESS YOU IN 2019!
Dov Schwarz
IMPORTANT P.S. We have completed our work with the Send It Ahead Program (SIA) in Uganda. We already have funds through February, which will be the final month of distribution to this program. Any further funds designated for this project will be directed to our POFTN General Funds account. Thank you for your support that has placed a water-well on the Nakivale Refugee Settlement. Every day it blesses orphans and vulnerable children with safe drinking water. Also, many children are benefiting today by the schooling provided by your support for teachers.


Don't forget! Watch Therefore Television Program
Saturdays - 10pm EST/9pm CST, Mondays - 7:30am EST/6:30am CST
CTN-Christian Television Network, available on DISH NETWORK, DIRECT TV, & ROKU.
Now available on KAZQ New Mexico and LightSource!
visit KAZQ: https://kazq32.org for details and local listings!
LightSource: https://www.lightsource.com
Also find us on social media:

Send your tax deductible gifts to:
Poured Out For The Nations
PO Box 564, Pearland, TX 77588 USA
Phone: 832-878-0756 Email: [email protected]
Or Donate Online At:
www.PouredOutForTheNations.com
Poured Out For The Nations is a division of Watch Therefore Ministries, Inc.