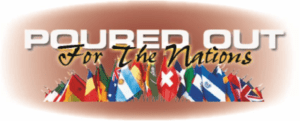 "We are rejoicing to be
Poured Out For The Nations!"
Philippians 2:17
Dear Poured Out Followers of Messiah Jesus,
The first subject of this update is long overdue! I am taking this opportunity to share about precious leaders whom we support financially on a monthly basis in the nations. These are God-called men who truly have sold out and are poured out for the Gospel's sake! They also have many God-called women working with them in their efforts. Then, in the second part of this letter I will share the exciting news about our August Africa Gospel/discipleship outreach.
Blessed is he who considers the poor;
The Lord will deliver him in time of trouble.
The Lord will preserve him and keep him alive,
And he will be blessed on the earth;
You will not deliver him to the will of his enemies.
The Lord will strengthen him on his bed of illness;
You will sustain him on his sickbed." (Psalm 41:1-4)
---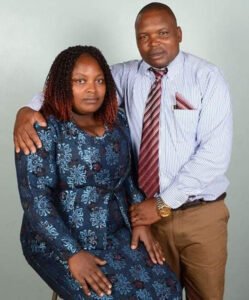 Pastor Zaphania Makori is a Kenyan pastor who lives and ministers in a huge slum in Nairobi. I had the honor of ministering with him there on a few occasions during 2008-2011. Our ministry partner John McTernan currently works with him extensively.
The conditions this man and his family live and minister in are difficult to imagine if you have never been in a third world country slum. Yet, he lives daily with the joy of the Lord and reaches precious souls with the Gospel of Messiah Jesus. We prayerfully and financially support Pastor Zaphania monthly.
---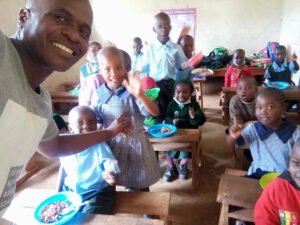 Pastor James Okenda is also a Kenyan pastor whom I met during the same years I was frequently ministering in Kenya. Amongst all his other ministry responsibilities, his family adopted a little orphaned baby they found abandoned in a field. They have raised her for many years and her name is Esther. We help support beautiful Esther monthly.
---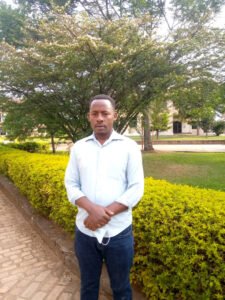 Erneste Ndoreyaho is a very special young man of God who ministers in Rwanda in the most unique way. He is the director of the Family Success Ministry. He is a true bridge between the lost, poor, and suffering and the life of Messiah Jesus! For example, Erneste arranges Gospel preaching opportunities like nobody I have ever met! His ministry brought 200 prostitutes to a special church meeting where I preached the Gospel and most if not all, prayed to receive Messiah Jesus as Lord! Then our ministry partners, like some of you, paid for Bibles for these precious new sisters in Christ. Through further meetings with these precious ladies we have seen that many have repented and truly are following our Savior! This is just one of many examples of how the Family Success Ministry in Rwanda is so uniquely fruitful! We support this ministry prayerfully and financially monthly.
---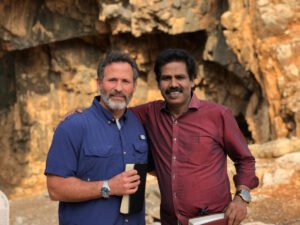 Bishop Reinhard is an Arch-Bishop of an Anglican Charismatic network of churches in India. He shepherds and leads 2,000 churches—700 of which he personally planted! In the midst of poverty, persecution, and now much death caused by the virus and other things associated with it, this man of God truly shines brightly in the darkness! He has visited me in Israel and has asked me to join his network of churches in prayer, Gospel preaching and Bible teaching. I was planning to go to India to serve with him, but the virus restrictions began at that time and have not subsided. Lord willing, one day I will join him there for short-term missions work. Until then, we pray and support him financially monthly.
Beyond our normal monthly support—oftentimes there are additional emergency needs that arise and the Holy Spirit calls upon us to help. I encourage all reading this update to prayerfully consider joining me as we cannot out-give the Lord as we help these precious and great men and women of God!
"He who has pity on the poor lends to the Lord,
And He will pay back what he has given." (Proverbs 19:17)
RWANDA GOSPEL/DISCIPLESHIP SUMMER OUTREACH!
I have been teaching Rwandan pastors throughout the year by internet (ZOOM) conferences. About 40-50 pastors come to a church where I am projected on a screen as I teach and preach about the Lord's Covenants and Bible Prophecy (the Watch Therefore Message). Hallelujah!—our Savior has blessed these special times and these pastors have been pleading with me to come to Rwanda again! So far this year, we have reached over 600 pastors!
Initially, we were prayerfully planning for a summer DRC Congo outreach—but the Lord had other plans as the virus restrictions in the DRC became too strict for our outreach. But thankfully, where the Lord shuts one door He oftentimes opens another one!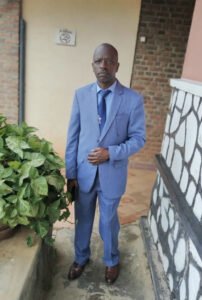 Pastor Herman is a very special Rwandan pastor who has been organizing our pastor conferences and other mission work we do in Rwanda. He quickly said yes to the open door for a Rwanda summer Gospel/discipleship outreach—and we are on for Rwanda in August!
Our plans include working with Erneste and the Family Success Ministry to preach the Gospel and have special discipleship meetings with the 200 or so ladies mentioned earlier as they truly desire to follow our Savior Jesus! In the past we have seen many precious souls saved from this kind of effort. Also, I will be leading many more pastor conferences that Pastor Herman is arranging. We are praying for an outpouring of the Holy Spirit and true revival to breakout in Rwanda!
We are trusting our Heavenly Father to pour out His Spirit to bring many to our Savior Jesus! Lord willing, the virus will not prevent this Rwanda trip. If so, we will direct these resources toward the ZOOM pastor conferences all across Rwanda. As the Holy Spirit leads, prayerfully consider joining me in this effort—we can be 'Team Jesus' as we raise up the banner of our Savior in Rwanda.
Here is how we can partner together: PRAYING, GIVING, GOING! You can begin praying for me and continue to do so through the dates of the outreach August 9-22. In addition to the things the Lord places upon your hearts, our next newsletter will have specific prayer points. You can participate in giving as the Holy Spirit leads. The funds the Lord has given you to sow for this mission trip will help to send me with the gospel. As the Holy Spirit leads, some will do the praying and giving—I will do the going!—Oh Hallelujah!
In His service,
Dov Schwarz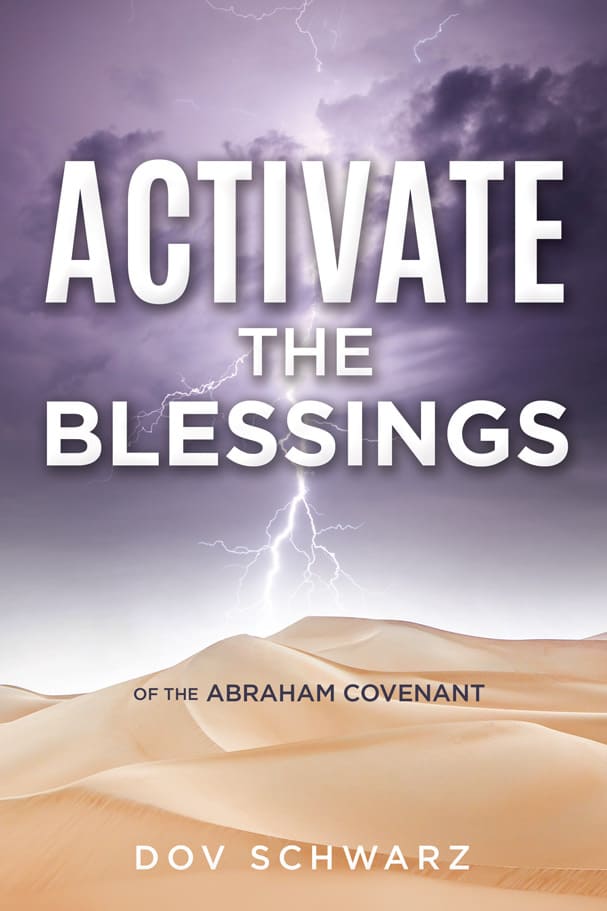 ---
Dov's New Book is Now Available!
Activate the Blessings of the Abraham Covenant
For a donation of any amount! Please be sure to note "ATB" in memo/note section of check or MO or in comment section for online donations.
Click Here to purchase!
---


Don't forget! Watch Therefore Television Program
CTN-Christian Television Network:
Saturday 10:00pm EST
Monday 7:30am EST
Inspiration TV:
Wednesday 11:00am EST
The Walk:
Sunday 9:00pm EST
Send your tax deductible gifts to:
Poured Out For The Nations
PO Box 564, Pearland, TX 77588 USA
Phone: 713-624-0943 Email: [email protected]
Or Donate Online At:
www.PouredOutForTheNations.com/donate
Poured Out For The Nations is a division of Watch Therefore Ministries, Inc.