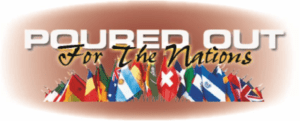 "We are rejoicing to be
Poured Out For The Nations!"
Philippians 2:17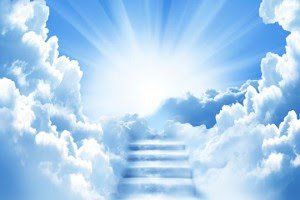 Dear Poured Out Followers of Messiah Jesus,
As many of you know who have been following and even prayerfully and financially partnering with/in our Kingdom work—a primary message of our ministry is our Lord's words commanding that we watch therefore and be ready for His coming for us in the Rapture! We find these words in many places—one of which is Matthew 24:42-44:
"Watch therefore, for you do not know what hour your Lord is coming. But know this, that if the master of the house had known what hour the thief would come, he would have watched and not allowed his house to be broken into. Therefore you also be ready, for the Son of Man is coming at an hour you do not expect."
Certainly, watching and ready disciples of Messiah Jesus work together to go out with the gospel and discipleship according to the word of God. This letter is a final update of our long awaited July Rwanda, Africa trip. For those praying and interested in financial support, our mission objectives have three primary areas of work.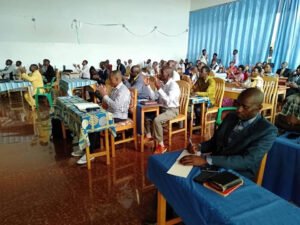 PASTOR'S CONFERENCES
(Photo: 2020 Pastor's Conference)
We have established relationships with hundreds of churches across Rwanda. Lord willing, our July Pastor conferences will be a great explosion of our Savior's grace, mercy, and powerful presence. Truly, if revival breaks out amongst these pastors—we expect that they will take the glory of heaven back to their churches! All that we will do on this mission stands upon the powerful word of our Lord Jesus! Paul tells Timothy:
"You therefore, my son, be strong in the grace that is in Christ Jesus. And the things that you have heard from me among many witnesses, commit these to faithful men who will be able to teach others also." (2 Timothy 2:1-2)
CHURCH MEETINGS
The assignments and relationships our Heavenly Father has given us are a great treasure and when we gather in these churches truly heaven comes down in our midst! We pray the Holy Spirit presence and Bible preaching will greatly strengthen the churches to which we are being sent!
"…but Paul chose Silas and departed, being commended by the brethren to the grace of God. And he went through Syria and Cilicia, strengthening the churches." (Acts 15:40-41)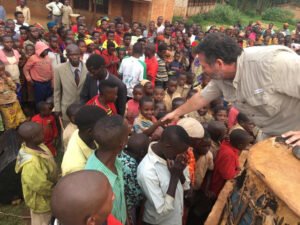 GOSPEL OUTREACH
(Photo: 2020 Rwanda Trip)
My favorite part of these mission outreaches is to see the Holy Spirit working in the hearts of precious souls when they come and receive Jesus as Lord and Savior! I can't think of anything in this life that makes me happier or that gives me a greater sense of fulfillment and joy. As with the other missions work—see and even hear in your spirit the words of our precious Savior:
"And He said to them, "Go into all the world and preach the gospel to every creature." (Mark 16:15)
"For I am not ashamed of the gospel of Christ, for it is the power of God to salvation for everyone who believes, for the Jew first and also for the Greek." (Romans 1:16)
Things We Don't Have Planned!
Of course, within all these planned events we do not know all that the Lord will do. And beyond that, if there is time, as the Lord makes funds available, and/or the Holy Spirit directs and opens the door, we pray and believe there are great and mighty things we will see and be able to do that are way above and beyond what we have been asking and thinking!
"Call to Me, and I will answer you, and show you great and mighty things, which you do not know." (Jeremiah 33:3)
" Now to Him who is able to do exceedingly abundantly above all that we ask or think, according to the power that works in us, to Him be glory in the church by Christ Jesus to all generations, forever and ever. Amen."
(Ephesians 3:20-21)
The Rwanda mission dates are July 14-26. If you receive this letter while we are already on the field know this: your tax deductible gift will still help us for this trip. And, please be praying for us by the direction of the Holy Spirit!
Finally, remember the words of the Apostle Paul regarding the Philippian Church and their missions support for Paul. The word of the Lord promised to meet their needs as they supported Paul's mission work. So much of the Scriptures you have seen in this letter are from that same Apostle Paul:
"Indeed I have all and abound. I am full, having received from Epaphroditus the things sent from you, a sweet-smelling aroma, an acceptable sacrifice, well pleasing to God. And my God shall supply all your need according to His riches in glory by Christ Jesus. Now to our God and Father be glory forever and ever. Amen." (Philippians 4:18-20)
In His service,
Dov Schwarz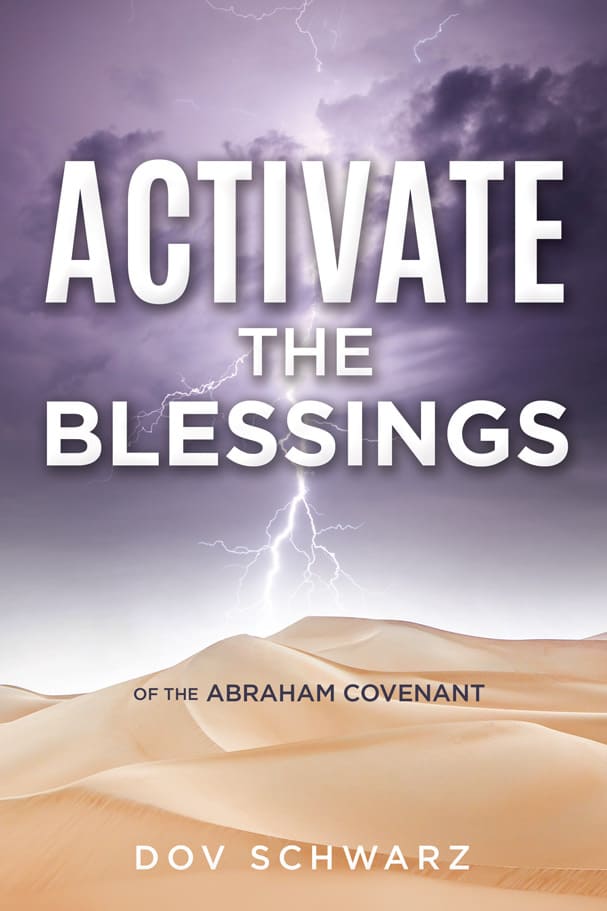 ---
Dov's New Book is Now Available!
Activate the Blessings of the Abraham Covenant
For a donation of any amount! Please be sure to note "ATB" in memo/note section of check or MO or in comment section for online donations.
Click Here to purchase!
---


Don't forget! Watch Therefore Television Program
CTN-Christian Television Network:
Saturday 10:00pm EST
Monday 7:30am EST
Inspiration TV:
Wednesday 11:00am EST
The Walk:
Sunday 9:00pm EST
Send your tax deductible gifts to:
Poured Out For The Nations
PO Box 564, Pearland, TX 77588 USA
Phone: 713-624-0943 Email: [email protected]
Or Donate Online At:
www.PouredOutForTheNations.com/donate
Poured Out For The Nations is a division of Watch Therefore Ministries, Inc.