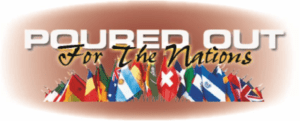 "We are rejoicing
to be Poured Out
For The Nations!"
Dear Poured Out Followers of Messiah Jesus,
One way I am pouring myself out for the nations is by reading, studying, and by the grace of our Lord Jesus, living out His word. An extension of this is our television program Watch Therefore. It literally reaches into two hundred countries and potentially two hundred million homes!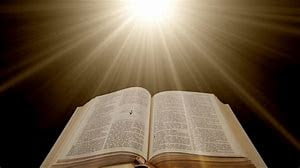 These days, during part of our program I am teaching the Book of 2nd Peter. Its pages are full of light, life, and instruction for anyone who will embrace its message today! Oh, in a world going ten kinds of crazy I am so thankful for this special letter from heaven.
This generation is full of distractions and schemes against Christ followers. So many forget that we have been given great promises to live by and that quite literally we possess the gift of the divine nature of the true and living Creator of the Universe! I am reminded that we should be so very thankful to be saved from this corrupt and evil world and our own personal sins!
Simon Peter, a bondservant and apostle of Jesus Christ,
To those who have obtained like precious faith with us by the righteousness of our God and Savior Jesus Christ: Grace and peace be multiplied to you in the knowledge of God and of Jesus our Lord, as His divine power has given to us all things that pertain to life and godliness, through the knowledge of Him who called us by glory and virtue, by which have been given to us exceedingly great and precious promises, that through these you may be partakers of the divine nature, having escaped the corruption that is in the world through lust.
(1 Peter 2:1-4)
These blood bought privileges of grace, power, and promises of life come with great responsibilities. Our Lord expects us to walk out our faith with great intention. Our faith is to be growing, maturing, and expanding in specific ways. Peter identifies and shares them in this essential Holy Spirit inspired letter.
But also for this very reason, giving all diligence, add to your faith virtue, to virtue knowledge, to knowledge self-control, to self-control perseverance, to perseverance godliness, to godliness brotherly kindness, and to brotherly kindness love. For if these things are yours and abound, you will be neither barren nor unfruitful in the knowledge of our Lord Jesus Christ. For he who lacks these things is shortsighted, even to blindness, and has forgotten that he was cleansed from his old sins.
(2 Peter 1:5-9)
Faith - Virtue - Knowledge -
Self Control - Perseverance - Godliness -
Kindness - Love
Peter "reminds" his readers three times in four verses in chapter one. Consider his great concern for the need to remind the people of the Lord. After reading these passages please consider what comes next.
For this reason I will not be negligent to remind you always of these things, though you know and are established in the present truth. Yes, I think it is right, as long as I am in this tent, to stir you up by reminding you, knowing that shortly I must put off my tent, just as our Lord Jesus Christ showed me. Moreover I will be careful to ensure that you always have a reminder of these things after my decease. (2 Peter 1:12-15)
Though written for believers in every generation-2nd Peter is very uniquely written to those living in this generation charged with fulfilled Bible Prophecy! Peter's second letter has important warnings and instructions pertaining to Bible Prophecy. The closer we get to the rapture and return of our Savior Jesus-the more it seems that His followers forget how we are to think and live accordingly!
And so we have the prophetic word confirmed, which you do well to heed as a light that shines in a dark place, until the day dawns and the morning star rises in your hearts; knowing this first, that no prophecy of Scripture is of any private interpretation, for prophecy never came by the will of man, but holy men of God spoke as they were moved by the Holy Spirit.
(2 Peter 1:19-21)
Having considered these things I pray you would not only be provoked to be and do the things Peter instructs, but also that you would consider joining me during the Watch Therefore broadcasts. And then, only as the Holy Spirit leads, prayerfully consider joining me in prayer and financial support of our "for such a time as this" television outreach!
Thanks to all who are prayerfully and financially standing with us, we pray for you continually and trust the Lord's blessings will rest upon your lives.
Please also remember in prayer and support:
•Two Kenyan pastors we support monthly.
•Upcoming Mission Trips to Burundi and Rwanda Africa and possible India outreach.
•Our Family and ministry in and going out from Israel.
In His Service,
Dov Schwarz


Don't forget! Watch Therefore Television Program
CTN-Christian Television Network - Saturday 10:00pm EST
Inspiration TV - Wednesday 11:00am EST
Send your tax deductible gifts to:
Poured Out For The Nations
PO Box 564, Pearland, TX 77588 USA
Phone: 832-878-0756 Email: [email protected]
Or Donate Online At:
www.PouredOutForTheNations.com/donate
Poured Out For The Nations is a division of Watch Therefore Ministries, Inc.