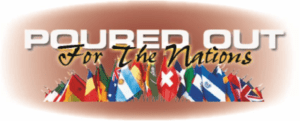 November 2018
"We are rejoicing
to be Poured Out
For The Nations!"
Dear Poured Out Followers of Messiah Jesus,
Our Savior has given me a new focus. This burning in my heart and conditions raised up by our Lord and Savior Jesus give me a platform to do what this verse below tells us:
That I may proclaim with the voice of thanksgiving,
And tell of all Your wondrous works. Psalm 26:7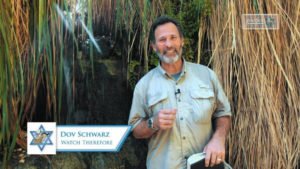 Many years ago in the States I had my own television program on a small regional network. The program was called Poured Out For The Nations. It was during that time I
learned how to teach the Word of God via TV. The Lord then clearly called me out from that network and then to host a radio program. The new format for radio was the Watch Therefore message the Holy Spirit was birthing so powerfully in my heart.
After moving to Israel I woke up one morning thinking about the Watch Therefore message for television. We lived in Haifa, Israel at the time in an apartment close to the Mediterranean Sea. I really did not have many connections in TV, no studio to record the program, and no money to rent a set or suitable place to record.
An important pastor in Israel prayed with me and felt strongly that I should wait for one year and that clearly the program was from the Lord and would come to pass. Within one year we moved to the Galilee to a house with a stunning view of the water upon which our Savior walked-this would be our recording set! The pastor who prayed for me was right as rain.
Our program is beginning to expand slowly but surely. I am hearing from the Lord to lay down some other ministry endeavors to focus on what the Holy Spirit said through the Psalmist above. I am to proclaim with the voice of thanksgiving and tell of all the wondrous works of our great King and Savior Jesus!
In January our program Watch Therefore will be two years old and the message now is more important than ever. The following is a list of media platforms from which I declare and proclaim:
CTN (Christian Television Network) on DISH NETWORK, DIRECT TV, ROKU
CTN - LOCAL AFFILIATES - CHECK LOCAL LISTINGS @ ctnonline.com
KAZQ Television - New Mexico
LIGHTSOURCE - lightsource.com
I am currently proclaiming the book of Philippians with the voice of thanksgiving! The Watch Therefore message is that of the faithful servant who is watching for the returning Master while faithfully carrying out the assignments given to him before the Master's departure. Philippians is a
faithful servant manual both for individual believers and the body of Messiah that is to function in unity.
The Philippian church was a gospel church. They participated in three primary ways with the gospel ministry of the Apostle Paul: 1) Praying, 2) Giving, 3) Going. Praying for the gospel, funding the spread of the gospel, and even sending one or more from the church are three primary ways today to do the same thing they did then! Oh what joy to do God's things-God's ways!
Here are some key verses from Philippians Chapter 1 which comprise our first two teachings on Watch Therefore:
Philippians 1:6
...being confident of this very thing, that He who has begun a good work in you will complete it until the day of Jesus Christ...
Philippians 1:9-11
And this I pray, that your love may abound still more and more in knowledge and all discernment, that you may approve the things that are excellent, that you may be sincere and without offense till the day of Christ, being filled with the fruits of righteousness which are by Jesus Christ, to the glory and praise of God.
Philippians 1:18
What then? Only that in every way, whether in pretense or in truth, Christ is preached; and in this I rejoice, yes, and will rejoice.
Philippians 1:21
For to me, to live is Christ, and to die is gain.
Philippians 1:27
Only let your conduct be worthy of the gospel of Christ, so that whether I come and see you or am absent, I may hear of your affairs, that you stand fast in one spirit, with one mind striving together for the faith of the gospel...
Philippians 1:29-30
For to you it has been granted on behalf of Christ, not only to believe in Him, but also to suffer for His sake, having the same conflict which you saw in me and now hear is in me.
The Watch Therefore program is going out to the nations and we regularly get correspondence from the USA, Canada, England, African Countries, Vietnam, Australia, and many others. It truly is a Poured Out For The Nations TV program! Hallelujah and praise the Holy Name of Messiah Jesus who brings us joy, hope, and most importantly restores us to our Father in heaven by the Holy Spirit!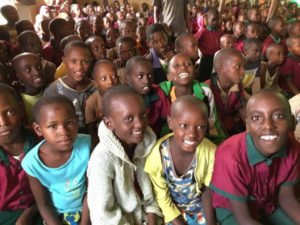 Along with the television airtime and production costs we still have much ongoing support needed, both prayerfully and financially every month, primarily for African pastors and orphans. Please consider your place in praying, giving, and going!
Dov Schwarz


Don't forget! Watch Therefore Television Program
Saturdays - 10pm EST/9pm CST, Mondays - 7:30am EST/6:30am CST
CTN-Christian Television Network, available on DISH NETWORK, DIRECT TV, & ROKU.
Now available on KAZQ New Mexico and LightSource!
visit KAZQ: https://kazq32.org for details and local listings!
LightSource: https://www.lightsource.com
Also find us on social media:

Send your tax deductible gifts to:
Poured Out For The Nations
PO Box 564, Pearland, TX 77588 USA
Phone: 832-878-0756 Email: [email protected]
Or Donate Online At:
www.PouredOutForTheNations.com
Poured Out For The Nations is a division of Watch Therefore Ministries, Inc.