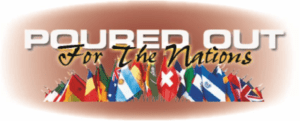 "We are rejoicing
to be Poured Out
For The Nations!"
Dear Poured Out Brothers and Sisters In Messiah Jesus,
Did you know there is a great way to stay on track with the Lord even during these times of great difficulty and challenges? One way you simply cannot lose is to be gospel/discipleship minded. It is also a great way to prepare for eternity!
The fruit of the righteous is a tree of life, And he who wins souls is wise. Proverbs 11:30
Those who are wise shall shine Like the brightness of the firmament, And those who turn many to righteousness Like the stars forever and ever. Daniel 12:3
Some of you are prayerfully and financially participating in our Watch Therefore/Poured Out For The Nations gospel and discipleship work in Burundi and Rwanda, Africa. I have already given some updates from earlier in the year and from our August Burundi initial outreaches. Lord willing, we have only just begun as we are involved in ongoing planning for future outreaches in Burundi.
Salvation and Discipleship in the Midst of the Trouble of 2020
Having said that just think of this: Since earlier this year and then in August and September we have seen about 1,350 precious souls pray to repent and receive Messiah Jesus as Lord! And more than that we have actively participated together in seeing many of them become authentic disciples of our Savior Jesus! I am once again reminded of this verse of Scripture:
And Jesus came and spoke to them, saying, "All authority has been given to Me in heaven and on earth. Go therefore and make disciples of all the nations, baptizing them in the name of the Father and of the Son and of the Holy Spirit, teaching them to observe all things that I have commanded you; and lo, I am with you always, even to the end of the age." Amen. Matthew 28:18-20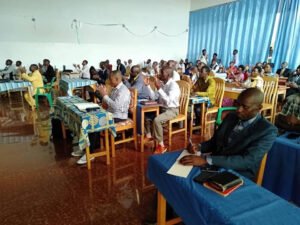 By way of reminder, in August we did our first Burundi online Pastor conference with 100 Pastors and then a gospel preaching and gift box distribution event for the poor in Burundi. As I said - we believe this is just the beginning in Burundi. Also, they are repeatedly asking me to come there and these online events may be setting up something much bigger for the future!

ALSO, IN RWANDA-The Gospel, Discipleship, and Visible Fruit!
The backdrop of the Coronavirus was established clearly as I was required to take three tests to travel to and from Rwanda (one test before leaving, one upon arrival, and one to return). Yet this challenging environment did not stop the gospel and discipleship training and visible fruit! Remember, the gospel and the word of God is unstoppable! (2 Timothy 2:9)
After a 24-hour quarantine and a negative Corona test-the first day of work was a Sunday morning as I preached in four churches and saw precious souls saved! The next day began four half days of Pastor conferences as I challenged the Pastors with the words of our Savior to the churches in Revelation chapters two and three. The Holy Spirit did His work as many Pastors cried out for forgiveness and sought repentance!
FORMER PROSTITUTES GIVE THEIR TESTIMONIES, MORE PROSTITUTES, TEEN AND SINGLE MOMS, AND IMPOVERISHED SOULS GET SAVED!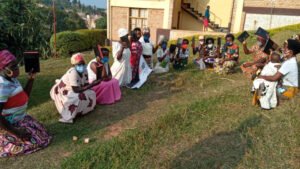 After each day of conferences I went to another church to preach, to outdoor venues, a hillside, riverbank, and even the streets. On one hillside I experienced such joy and thankfulness over the former prostitutes from earlier this year who repented and received Christ Jesus. They stood up with Bibles some of you helped buy, and proclaimed their love for our Savior, Bible verses that are changing their lives, and testimony of the saving grace of Jesus Christ!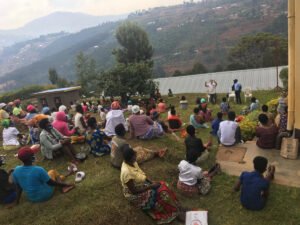 Another day on a hillside we saw 207 more pray to receive Messiah Jesus! Amongst them were 201 prostitutes and single and teen moms. And that is not all! After hearing their testimonies I preached the gospel again and 8 more who had not yet been saved prayed to receive Messiah Jesus! The power of the other ladies' testimonies and the gospel brought fruitful salvation once again!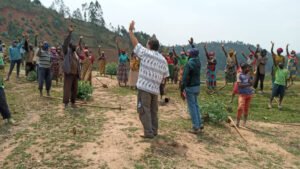 I was supposed to preach to 400 cultivators (impoverished souls with picks and shovels by a dam on a riverbank). Only 175 were there because one of them had died and the others were at the funeral. I shared my testimony, preached the gospel, and challenged them by asking if it were their funeral where would they be? I felt the glory of our Savior by the Holy Spirit sent by our Heavenly Father and 145 of them prayed to repent and receive Messiah Jesus as Lord!
At the end of my trip we went out prayer walking in the streets and I preached the gospel to a small group that we gathered. Eight more prayed to receive Messiah Jesus in the street, and six of them followed us back to the hotel to begin discipleship and receive new Bibles!
Thanks to the Lord, and some of you our ministry partners, we bought 100 new Bibles for these new disciples of Messiah Jesus! We need more and I have more to share-next letter Lord willing! The churches and pastors we partner with have begun the work of discipleship for the over 400 who prayed to receive Messiah Jesus in September in Rwanda! Dear brothers and sisters in Christ-this is how we overcome in these times as we prepare for our Savior Jesus to come for us!
In His service,
Dov Schwarz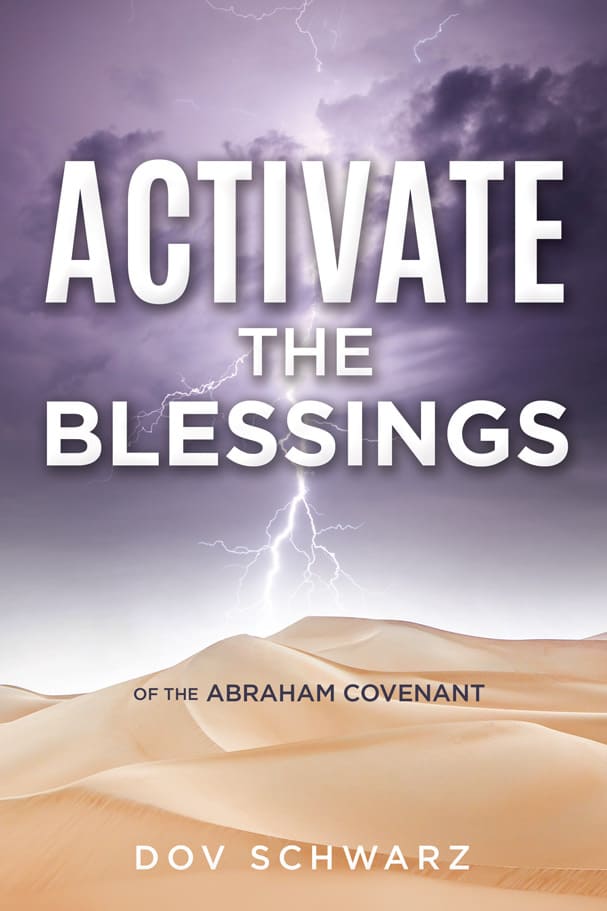 ---
Dov's New Book is Now Available!
Activate the Blessings of the Abraham Covenant
For a donation of any amount! Please be sure to note "ATB" in memo/note section of check or MO or in comment section for online donations.
Click Here to purchase!
---


Don't forget! Watch Therefore Television Program
CTN-Christian Television Network:
Saturday 10:00pm EST
Monday 7:30am EST
Inspiration TV:
Wednesday 11:00am EST
The Walk:
Sunday 9:00pm EST
Send your tax deductible gifts to:
Poured Out For The Nations
PO Box 564, Pearland, TX 77588 USA
Phone: 832-878-0756 Email: [email protected]
Or Donate Online At:
www.PouredOutForTheNations.com/donate
Poured Out For The Nations is a division of Watch Therefore Ministries, Inc.