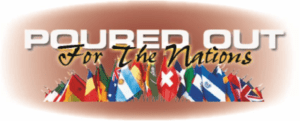 "We are rejoicing
to be Poured Out
For The Nations!"
Dear Poured Out Brothers and Sisters In Messiah Jesus,
Most often in these letters I share an update regarding our Kingdom work and every so often include a brief message from the Bible. However, this letter will address something so important that it will take this letter and the next to cover it. Oh please read this very carefully and take it to heart. I will share a brief update on our ministry outreach at the end.
Urgent Message: Be Strong, Put On, Stand, Wrestle, Stand!
Finally, my brethren, be strong in the Lord and in the power of His might.
Put on the whole armor of God, that you may be able to stand against the wiles of the devil. For we do not wrestle against flesh and blood, but against principalities, against powers, against the rulers of the darkness of this age, against spiritual hosts of wickedness in the heavenly places. Therefore take up the whole armor of God, that you may be able to withstand in the evil day, and having done all, to stand. Stand therefore... Ephesians 6:10-14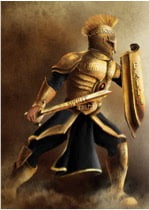 Paul saves this urgent exhortation for the ending of his letter to the Ephesians - but also to all disciples of Messiah Jesus. Know this, people are going crazier all around us - and they will continue to do so in unimaginable ways. Yet, we need to be reminded of whose strength we rely on and with whom we are at war! From whom do we receive more than abundant strength?
We are told to be strong in the Lord and the power of His might! We need to learn - very quickly - that we have too often depended on people, places, and things that cannot help us. Yet, we also need to learn in a deeper way that if we are strong in our Risen Savior Jesus - we cannot lose - because He has never lost and never will!
Never forget these two things:
1) We are commanded to put on the whole armor of God. He will not put it on for us!
2) We are in a very serious war!
So many professing disciples of Messiah Jesus are in swimwear instead of armor! If you have forgotten you are in a war - like never before - now is the time to get your thinking right and get right with the Lord because this is very dangerous deception! We have been indoctrinated with thinking that puts Christians on a cruise liner instead of a battle ship!
Next we are told to stand in our whole armor. What does this mean? It means I will not back up, give up, or shut up until I am taken up! Never quit standing against Satan's attempts to defeat you. Stand in the Holy Spirit empowered strength of our Lord Jesus!
We are also in a wrestling match with demonic forces that are arrayed in different ranks (like a military), different levels, and assignments. Remember, a wrestler identifies his opponent and wrestles with his opponent only. People whom Messiah Jesus came to save are not our opponent, even though they are often deceived participants in the devil's schemes. We wrestle with the power behind the people who come against us.
We take up the whole armor of God - wearing part and wielding part of it. We do this so we may be able to withstand in the evil day - which is every day in this very evil world. And in case you do not yet know - it is going to get much more evil very quickly! And having done all to stand - STAND THEREFORE! Four times we are told to stand - I think the Lord is trying to tell us something?
Lord willing, next month I will identify and briefly explain the components of the armor as they relate to our faith walk and battle plans the Captain of our faith has given to us. But I am going to present them here and encourage you to begin meditating on them that you might BE STRONG, PUT ON, STAND, WRESTLE, AND STAND!
Stand therefore, having girded your waist with truth, having put on the breastplate of righteousness, and having shod your feet with the preparation of the gospel of peace; above all, taking the shield of faith with which you will be able to quench all the fiery darts of the wicked one. And take the helmet of salvation, and the sword of the Spirit, which is the word of God; praying always with all prayer and supplication in the Spirit, being watchful to this end with all perseverance and supplication for all the saints-and for me, that utterance may be given to me, that I may open my mouth boldly to make known the mystery of the gospel, for which I am an ambassador in chains; that in it I may speak boldly, as I ought to speak. Ephesians 6:14-20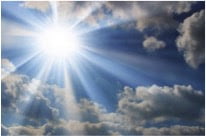 As you are receiving this letter I will be returning from my September Rwanda, Africa gospel/discipleship outreach. In advance as I write this letter I am saying thanks and Hallelujah! to our great Savior Messiah Jesus. I have been trusting in Him to save, bless, heal, and disciple precious souls in Burundi and Rwanda during our August and September 2020 outreaches. I also want to say thank you to those of you who have responded to the Holy Spirit in prayerful and financial support -
MAY OUR LORD BLESS YOU RICHLY!
Please continue to remember in prayer:
-Watch Therefore International Television Outreach.
-Pastors we support monthly in Africa and India.
-Our family and ministry in Israel.
-The new and mature disciples we minister to every month.
In His service,
Dov Schwarz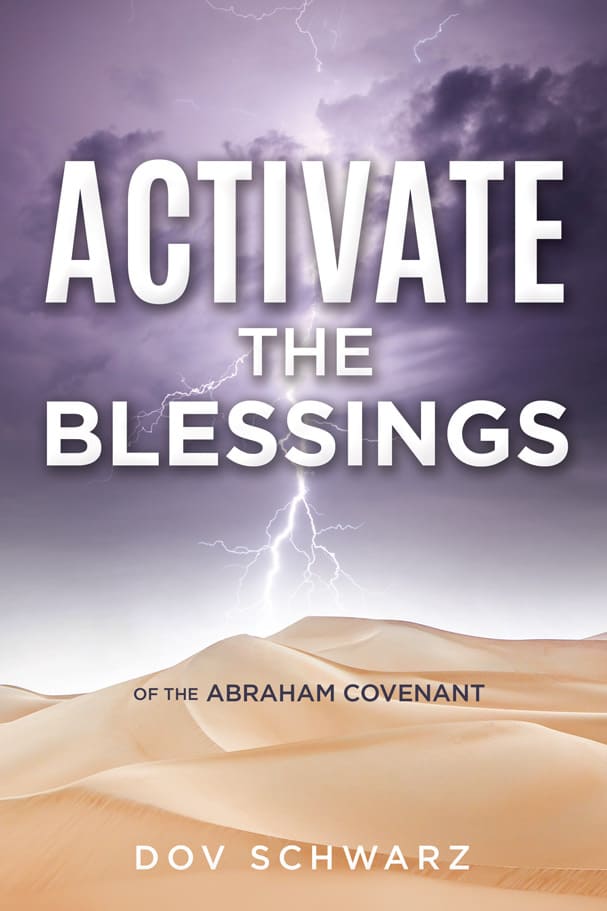 ---
Dov's New Book is Now Available!
Activate the Blessings of the Abraham Covenant
For a donation of any amount! Please be sure to note "ATB" in memo/note section of check or MO or in comment section for online donations.
Click Here to purchase!
---


Don't forget! Watch Therefore Television Program
CTN-Christian Television Network:
Saturday 10:00pm EST
Monday 7:30am EST
Inspiration TV:
Wednesday 11:00am EST
The Walk:
Sunday 9:00pm EST
Send your tax deductible gifts to:
Poured Out For The Nations
PO Box 564, Pearland, TX 77588 USA
Phone: 832-878-0756 Email: [email protected]
Or Donate Online At:
www.PouredOutForTheNations.com/donate
Poured Out For The Nations is a division of Watch Therefore Ministries, Inc.