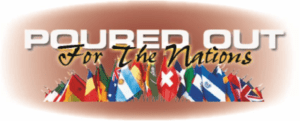 "We are rejoicing to be
Poured Out For The Nations!"
Philippians 2:17
Dear Poured Out Messiah Jesus Followers,
Our Savior is moving so powerfully in our ministry as we are Poured Out for the faith in Christ of others! Below are a couple passages of Scripture that are fitting to describe the many works of grace operating through our born again lives. Truly, opportunities abound and Lord willing, I will not miss one of them!
"For by grace you have been saved through faith, and that not of yourselves; it is the gift of God, not of works, lest anyone should boast. For we are His workmanship, created in Christ Jesus for good works, which God prepared beforehand that we should walk in them." (Ephesians 2:10)
"Now to Him who is able to do exceedingly abundantly above all that we ask or think, according to the power that works in us, to Him be glory in the church by Christ Jesus to all generations, forever and ever. Amen." (Ephesians 5:20-21)
Here is a short list of things the Lord is doing in our midst and then I will give a Rwanda update from our July mission trip. I do so because precious souls continue to get saved. The fruit from that trip is still producing and expanding!
Watch Therefore and Be Ready Book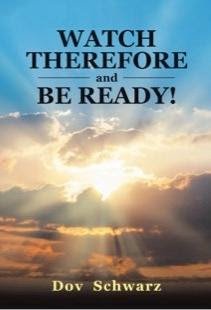 The world's largest Christian television network has a publishing division called Trilogy Publishing. They have picked up my book Watch Therefore and Be Ready! They will re-edit, update the cover, and launch the book. They are putting together a 30 second commercial to promote the book and air it on TBN in a few months—Hallelujah!
Ongoing International Pastors Financial Support
Every month we are sending financial support to Pastors in Africa and India. They are leading precious souls to Messiah Jesus and we are part of it! I have served alongside these precious ones and with my own eyes and ears experienced their authentic, fruitful, and difficult ministries!
Watch Therefore Television
Our Watch Therefore TV program is truly making a difference in so many lives! I receive notes and phone calls regularly—even precious souls are getting saved by Messiah Jesus! It is expensive—but it is worth it when measured by eternity!
New Texas Church Plant: Watch Therefore Community Fellowship
Lord willing, I will be planting a new church soon and writing more about it next month—please do pray!
Rwanda Update
Pastor Herman Gatware is our African Watch Therefore team leader. He sets my schedule when I travel to Rwanda and is arranging work in Uganda at this time. He has sent updates to me with pictures from the ongoing Rwanda work after the powerful July mission trip where almost 300 prayed to receive King Jesus as Lord and Savior! Here are some of his many updates: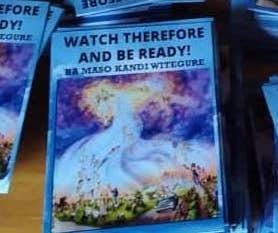 September 4:
"Hallelujah, I preached the gospel and watch therefore at a soccer ball field and 11 of them received Jesus Christ.
We gave the new believers the watch therefore booklets translated into our language!"
In His service,
Dov Schwarz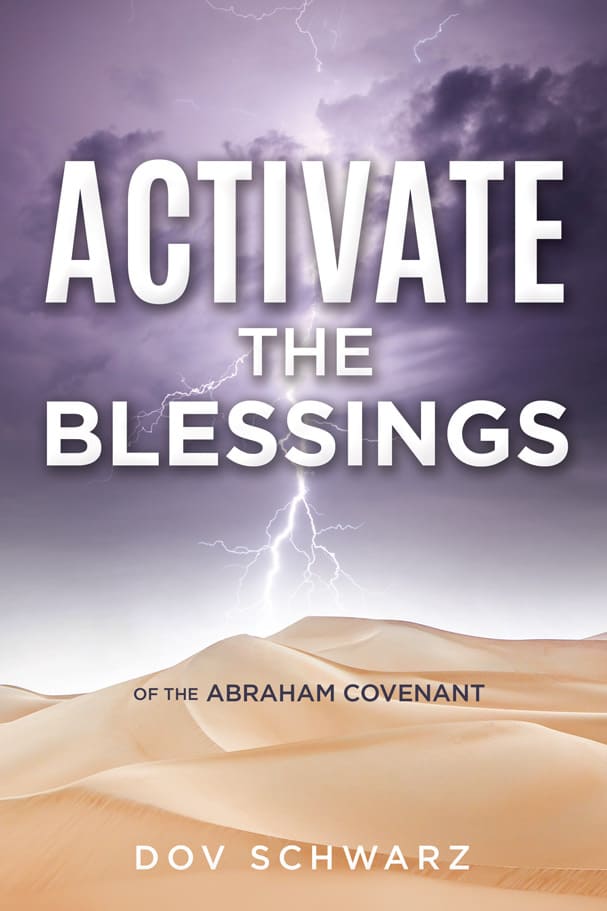 ---
Dov's New Book is Now Available!
Activate the Blessings of the Abraham Covenant
For a donation of any amount! Please be sure to note "ATB" in memo/note section of check or MO or in comment section for online donations.
Click Here to purchase!
---


Don't forget! Watch Therefore Television Program
CTN-Christian Television Network:
Saturday 10:00pm EST
Monday 7:30am EST
Inspiration TV:
Wednesday 11:00am EST
The Walk:
Sunday 9:00pm EST
Send your tax deductible gifts to:
Poured Out For The Nations
PO Box 564, Pearland, TX 77588 USA
Phone: 713-624-0943 Email: [email protected]
Or Donate Online At:
www.PouredOutForTheNations.com/donate
Poured Out For The Nations is a division of Watch Therefore Ministries, Inc.