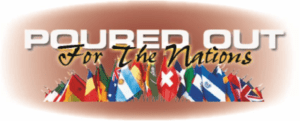 "We are rejoicing to be
Poured Out For The Nations!"
Philippians 2:17
Dear Poured Out Disciples of Messiah Jesus,
While it seems the whirlwind of wickedness and foolishness is overwhelming the world—I have some good news! The one who controls the wind and the waves is sweeping the earth with His glory and as we are poured out for the faith of others—we are getting in on it! Doesn't that sound like good news to you?!
Having said that I have a testimony to share about why our family moved back from Israel to Texas. So many have asked and the answer fits perfectly in this letter at this time—as I have an announcement to make. Are you ready?
For some 25 years I had been praying about moving to Israel, but wanted to make sure the timing was the Lord's. Our great Savior began moving very powerfully in 2014 in such a way that our family knew it was His calling and timing. Long story short—we moved to Israel in 2015.
Once there, in the midst of many obstacles, we were able to accomplish so much—yet during that time increasingly something was moving from the back of my thoughts to the forefront. So many things that I had warned Americans about were coming to pass causing worsening conditions in America. Then, by a fresh wind, our Heavenly Father began to deepen my love for Americans and caused me to yearn to share His loving gospel with those in the land of my birth.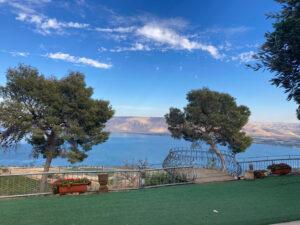 Think of this: On a particular day I was standing outside the back door of our home on a mountainside overlooking 95% of the Sea of Galilee—we lived in a picture post card! While, grilling rib-eye steaks and looking at the heavenly view, I was burdened for America and asking Abba Father how I could plant Watch Therefore churches in America from Israel! I thought maybe through my television program the Lord would raise up those whom I could train to pastor and I could shuttle back and forth to help them.
Again, long story short, within months our Savior Jesus moved things around in my family's hearts, minds, and lives and we would see that He was moving us back to Texas. That is where the announcement comes in. We have prayed for almost a year about something special. We had planted a Calvary Chapel church in Texas before moving to Israel.
We have begun moving forward with plans and preparations to plant another church in Texas—our first Watch Therefore Community Fellowship! The vision of this church is to make authentic and powerful disciples of Christ who will hear Him say one day: "Well done…" according to these powerful Bible passages:
"Watch therefore, for you do not know what hour your Lord is coming.
But know this, that if the master of the house had known what hour the thief would come, he would have watched and not allowed his house to be broken into. Therefore you also be ready, for the Son of Man is coming at an hour you do not expect.
"Who then is a faithful and wise servant, whom his master made ruler over his household, to give them food in due season? Blessed is that servant whom his master, when he comes, will find so doing. Assuredly, I say to you that he will make him ruler over all his goods."(Matthew 24:42-47)
"His lord said to him, 'Well done, good and faithful servant; you were faithful over a few things, I will make you ruler over many things. Enter into the joy of your lord.'" (Matthew 25:21)
Lord willing, we will officially launch this church vision in the late winter or spring of 2023. Please do be praying and I plan on sharing more in upcoming ministry newsletters.
---
AFRICA UPDATE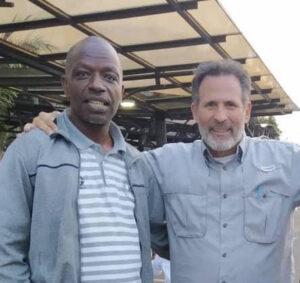 Pastor Herman Gatware is our Watch Therefore Africa ministry team leader in Rwanda. This month he has organized another Watch Therefore Pastor Conference. He is also meeting with a bishop of many churches in Uganda to arrange a 2023 Watch Therefore mission trip to some of those churches along with gospel outreach in Uganda—Hallelujah! Also, many are still receiving King Jesus as Lord in Rwanda through Pastor Herman's "Watch Therefore—Gospel Outreaches" that began with our July mission trip—double Hallelujah!
---
WATCH THEREFORE TELEVISION PROGRAM
Our global outreach through this TV program is growing and I get so many letters, phone calls, and emails with fruitful testimonies. The program currently airs on CTN, NRB-TV, Inspiration TV, and other local programming.
OTHER MONTHLY PRAYER AND FINANCIAL SUPPORT
Please do remember to pray for all these things as we financially pour ourselves out:
•Africa minister's support: Kenya Pastor James Okenda, Rwanda Pastor Herman Gatware, and Erneste in Rwanda helping the poor and needy with food and other aid.
•India Arch Bishop Reinhard who oversees 1,000 churches through a Spirit-filled Anglican work in the ever increasing persecuted Indian church.
In His service,
Dov Schwarz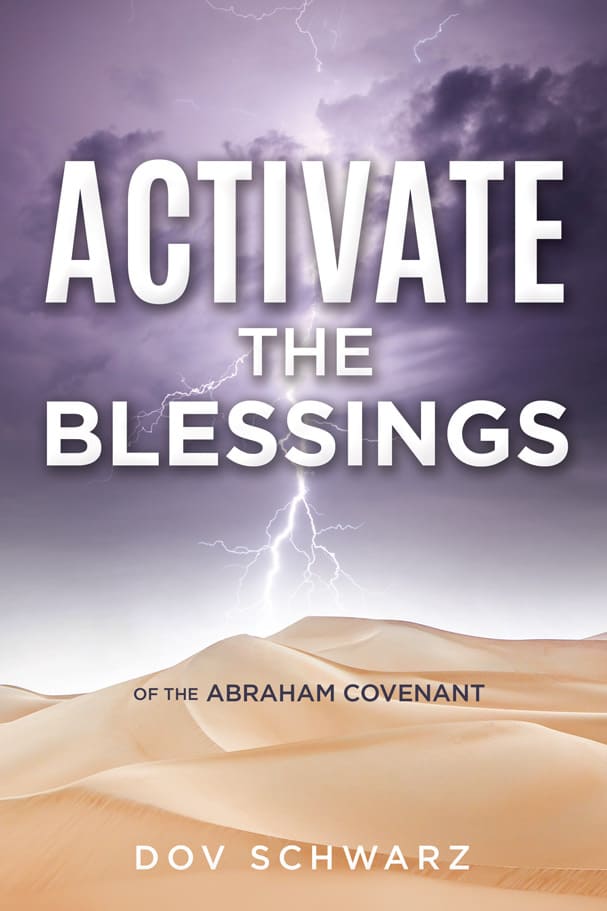 ---
Dov's New Book is Now Available!
Activate the Blessings of the Abraham Covenant
For a donation of any amount! Please be sure to note "ATB" in memo/note section of check or MO or in comment section for online donations.
Click Here to purchase!
---


Don't forget! Watch Therefore Television Program
CTN-Christian Television Network:
Saturday 10:00pm EST
Monday 7:30am EST
Inspiration TV:
Wednesday 11:00am EST
The Walk:
Sunday 9:00pm EST
Send your tax deductible gifts to:
Poured Out For The Nations
PO Box 564, Pearland, TX 77588 USA
Phone: 713-624-0943 Email: [email protected]
Or Donate Online At:
www.PouredOutForTheNations.com/donate
Poured Out For The Nations is a division of Watch Therefore Ministries, Inc.