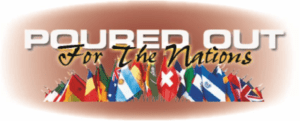 "We are rejoicing
to be Poured Out
For The Nations!"
Dear Poured Out Brothers and Sisters In Messiah Jesus,
During the time of this worldwide virus I have been seeking after and drawing near to our Father in heaven. Of course, this is only possible by abiding in our Savior Jesus by the abiding presence and work of the Holy Spirit. When we do this, and then He draws near to us (James 4:8), our hearts are revived and our faith is strengthened taking us to new heights!
I love the old saying: "Grace always meets us where we are-but it never leaves us there!"
Think of Isaiah the righteous prophet of the LORD-one of the great prophets of all time! Yet, even he had become defiled by his culture, and the ongoing need of even the best among us for confession of sin, repentance, and cleansing. It is when Isaiah saw the LORD Jesus high and lifted up that this all took place.
"In the year that King Uzziah died, I saw the Lord sitting on a throne, high and lifted up, and the train of His robe filled the temple. Above it stood seraphim; each one had six wings: with two he covered his face, with two he covered his feet, and with two he flew. And one cried to another and said:
"Holy, holy, holy is the Lord of hosts; The whole earth is full of His glory!"
And the posts of the door were shaken by the voice of him who cried out,
and the house was filled with smoke.
So I said: "Woe is me, for I am undone! Because I am a man of unclean lips,
And I dwell in the midst of a people of unclean lips;
For my eyes have seen the King,
The Lord of hosts."
Then one of the seraphim flew to me,
having in his hand a live coal which he had taken with the tongs from the altar. And he touched my mouth with it, and said:
"Behold, this has touched your lips;
Your iniquity is taken away,
And your sin purged." (Isaiah 6:1-7)
Yet it wasn't the end ~ only the beginning! Drawing near to the Lord involves seeing Him for who He is and seeing ourselves in great need of ongoing cleansing which facilitates growing in grace and maturity. Yet see how this leads to service for the King in His Kingdom!
"Also I heard the voice of the Lord, saying:
'"Whom shall I send,
And who will go for Us?"
Then I said, "Here am I! Send me."' (Isaiah 6:8)
For me, during this time of drawing nearer to the Lord-I have also very distinctly sensed a greater consciousness of the calling upon my life. I am taking even more serious things like prayer, Bible reading, my television program teachings, and gospel outreach opportunities. Yet, there is something else that is an opportunity in which we can participate together-would you listen to these passages in your heart and spirit and pray about it?
"He who has pity on the poor lends to the Lord,
And He will pay back what he has given." (Proverbs 16:17)
"Blessed is he who considers the poor;
The Lord will deliver him in time of trouble." (Psalm 41:1)
"For He will deliver the needy when he cries,
The poor also, and him who has no helper.
He will spare the poor and needy, And will save the souls of the needy."
(Psalm 72:12-13)
The Bible has more verses about the poor than this letter will hold. And here is our opportunity: Early this year I was in Burundi and Rwanda in Africa. While preaching in Rwanda one morning, about one hundred and five prostitutes and many street youths prayed and committed to repent and follow our Savior Jesus! We have a very close ministry partner there who works very closely with them.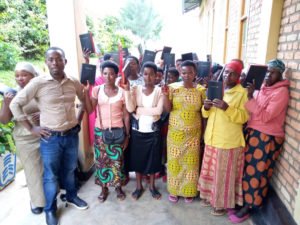 Our ministry bought Bibles for the ladies, and many families at different levels adopted these street youths. As I understand it, some of them have been fully adopted by these families. The ladies began trying to get jobs and began selling different things in the local street markets instead of selling their bodies. They are in Bible study and truly have begun to follow our Lord Jesus-excuse me-Hallelujah!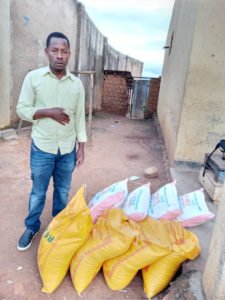 When the Coronavirus hit Rwanda it devastated these new sisters in our Savior and the families taking care of these youth who were saved from the streets. Our ministry has sent a little money to help, which is used to buy bulk bags of rice, beans, and other foods. The ministry we work with buys the foods, divides it up for the ladies and families, and distributes it.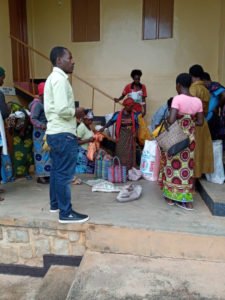 Our ministry has many monthly commitments, yet we see from the Bible, this one is also very important to the Lord! He has asked me (us?) to go for Him to help these precious ones according to His word and Holy Spirit. Please pray and join us only as the Holy Spirit leads. Please also remember in prayer our other monthly Kingdom outreaches.
Praising King Jesus!
Dov Schwarz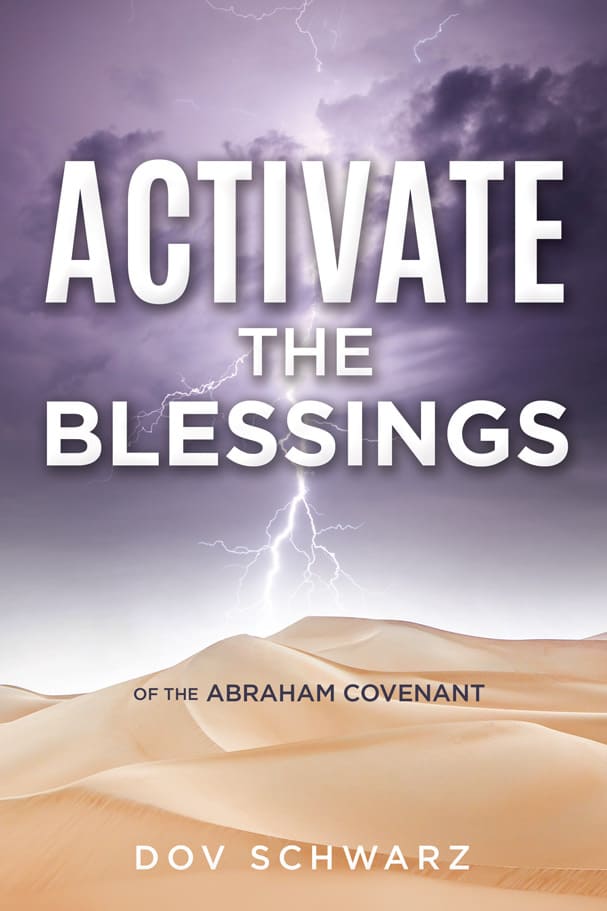 ---
Dov's New Book is Now Available!
Activate the Blessings of the Abraham Covenant
For a donation of any amount! Please be sure to note "ATB" in memo/note section of check or MO or in comment section for online donations.
Click Here to purchase!
---


Don't forget! Watch Therefore Television Program
CTN-Christian Television Network - Saturday 10:00pm EST
Inspiration TV - Wednesday 11:00am EST
Send your tax deductible gifts to:
Poured Out For The Nations
PO Box 564, Pearland, TX 77588 USA
Phone: 832-878-0756 Email: [email protected]
Or Donate Online At:
www.PouredOutForTheNations.com/donate
Poured Out For The Nations is a division of Watch Therefore Ministries, Inc.