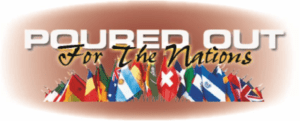 "We are rejoicing to be
Poured Out For The Nations!"
Philippians 2:17
Dear Poured Out Followers of Messiah Jesus,
I thought it important in this letter to remind us all of the crucifixion and also the resurrection of our great God and Savior Jesus Christ. And also, the calling upon the life of His disciples to go and reach the nations with His gospel (good news)! Certainly, there is no resurrection without the crucifixion—yet in these troubled times we too often forget that our Savior conquered sin and the grave!
The Crucified Lamb of God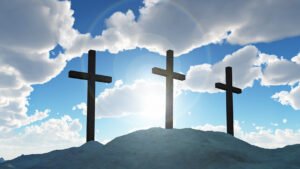 "But He was wounded for our transgressions, He was bruised for our iniquities; The chastisement for our peace was upon Him, And by His stripes we are healed. All we like sheep have gone astray; We have turned, every one, to his own way; And the Lord has laid on Him the iniquity of us all." (Isaiah 53:5-6)
The words "our", "we" and "us" are words that sink down into my soul—especially in this very special season of the year. See the words that accompany them… transgressions, iniquities, peace, healed, gone astray, turned to his own way, all.
Oh what great love our Savior demonstrated toward us—He died to pay for our sins!
"But God demonstrates His own love toward us, in that while we were still sinners, Christ died for us." (Romans 5:8)
Please remember, Messiah Jesus died to pay for our sins as the Passover Lamb—yet He is alive, alive, alive forever more! He actually rose from the grave on the Feast Day of Firstfruits. Messiah Jesus is the Firstfruits of the resurrection. Paul writes these things to those in the Corinthian church who were having trouble with tolerating flagrant sin and needing deeper understanding of the resurrection:
"Your glorying is not good. Do you not know that a little leaven leavens the whole lump? Therefore purge out the old leaven, that you may be a new lump, since you truly are unleavened. For indeed Christ, our Passover, was sacrificed for us. Therefore let us keep the feast, not with old leaven, nor with the leaven of malice and wickedness, but with the unleavened bread of sincerity and truth." (1 Corinthians 15:6-8)
"Moreover, brethren, I declare to you the gospel which I preached to you, which also you received and in which you stand, by which also you are saved, if you hold fast that word which I preached to you—unless you believed in vain. For I delivered to you first of all that which I also received: that Christ died for our sins according to the Scriptures, and that He was buried, and that He rose again the third day according to the Scriptures, and that He was seen by Cephas, then by the twelve." (1 Corinthians 15:1-5)
The Risen Christ, Our Hope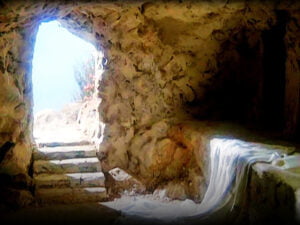 Now if Christ is preached that He has been raised from the dead, how do some among you say that there is no resurrection of the dead? But if there is no resurrection of the dead, then Christ is not risen. And if Christ is not risen, then our preaching is empty and your faith is also empty. Yes, and we are found false witnesses of God, because we have testified of God that He raised up Christ, whom He did not raise up—if in fact the dead do not rise. For if the dead do not rise, then Christ is not risen. And if Christ is not risen, your faith is futile; you are still in your sins! Then also those who have fallen asleep in Christ have perished. If in this life only we have hope in Christ, we are of all men the most pitiable. But now Christ is risen from the dead, and has become the firstfruits of those who have fallen asleep." (1 Corinthians 15:12-20)
We, Us, Commissioned!
And, what are some of the final commands of our risen Commander and Chief—King Messiah Jesus?
"And Jesus came and spoke to them, saying, "All authority has been given to Me in heaven and on earth. Go therefore and make disciples of all the nations, baptizing them in the name of the Father and of the Son and of the Holy Spirit, teaching them to observe all things that I have commanded you; and lo, I am with you always, even to the end of the age." Amen." (Matthew 28:18-20)
"We" have been commanded by the King of the universe to go and make disciples in the nations. That is why Apostle Paul was so poured out for the nations. And, consider these words that we began with from Isaiah 53, "our" "we" and "us". And now compare them with the Holy Spirit's words through Paul—also written to the Corinthians:
"Therefore, if anyone is in Christ, he is a new creation; old things have passed away; behold, all things have become new. Now all things are of God, who has reconciled us to Himself through Jesus Christ, and has given us the ministry of reconciliation, that is, that God was in Christ reconciling the world to Himself, not imputing their trespasses to them, and has committed to us the word of reconciliation. Now then, we are ambassadors for Christ, as though God were pleading through us: we implore you on Christ's behalf, be reconciled to God. For He made Him who knew no sin to be sin for us, that we might become the righteousness of God in Him." (2 Corinthians 5:17-21)
It is not only "our" responsibility, but also our high honor and privilege to join the witness of Apostle Paul. In these final hours of this age we get to be—are you ready—POURED OUT FOR THE NATIONS! May your love for our Resurrected Savior be reflected by your love for the nations!
Our Ongoing Kingdom Work: Watch Therefore TV, Africa gospel outreach and ministry, India ministry, and much more!
We pray many Passover and Firstfruits/Resurrection blessings upon you in this special season.
In His service,
Dov Schwarz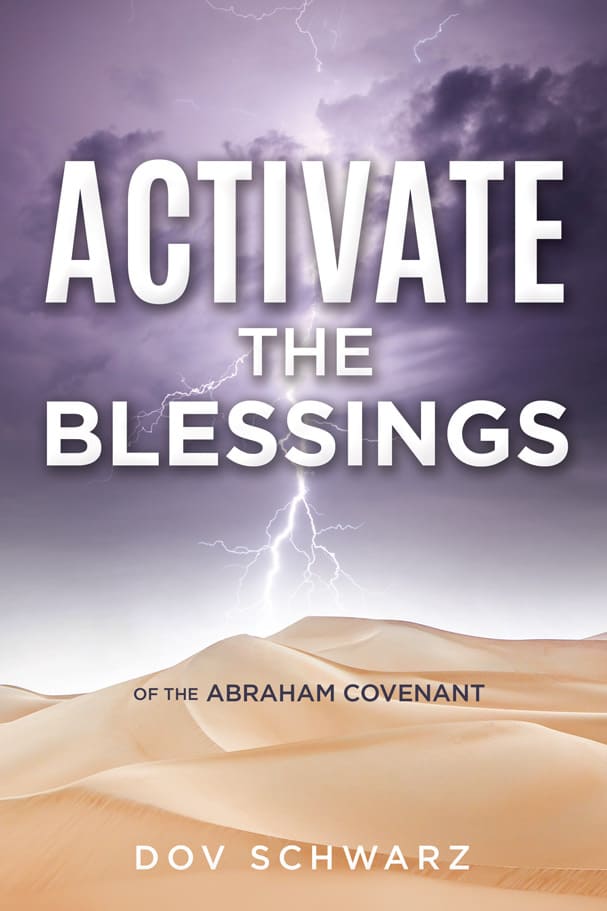 ---
Dov's New Book is Now Available!
Activate the Blessings of the Abraham Covenant
For a donation of any amount! Please be sure to note "ATB" in memo/note section of check or MO or in comment section for online donations.
Click Here to purchase!
---


Don't forget! Watch Therefore Television Program
CTN-Christian Television Network:
Saturday 10:00pm EST
Monday 7:30am EST
Inspiration TV:
Wednesday 11:00am EST
The Walk:
Sunday 9:00pm EST
Send your tax deductible gifts to:
Poured Out For The Nations
PO Box 564, Pearland, TX 77588 USA
Phone: 713-624-0943 Email: [email protected]
Or Donate Online At:
www.PouredOutForTheNations.com/donate
Poured Out For The Nations is a division of Watch Therefore Ministries, Inc.