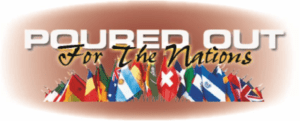 "We are rejoicing to be
Poured Out For The Nations!"
Philippians 2:17
Dear Poured Out Jesus Christ Followers,
I have a verse of Scripture that really is 'the gift that keeps on giving' in this hour. I think too often we focus only on one part of the reality that surrounds us. Truly, sin is abounding now like few times in human history. Certainly, we should not ignore this sad reality—but there is another reality that should raise us up above the gloomy clouds of wickedness that surround us. Here it is: Where sin has abounded—in our Savior Jesus grace abounds all the more!!!
The Apostle Paul writing in the book of Romans speaks to the perfect law of God that condemns us all by clearly demonstrating how utterly sin—full we are. Yet, the overwhelming grace provided by our Savior's sinless blood spilled for our redemption abounds much greater than our sin—and the sin of this wicked hour of human history!
"Moreover the law entered that the offense might abound. But where sin abounded, grace abounded much more, so that as sin reigned in death, even so grace might reign through righteousness to eternal life through Jesus Christ our Lord." (Romans 5:20-21)
Never forget in these modern days of Noah and Lot—that Noah and Lot found grace and mercy in the eyes of the LORD. That same abounding grace is for us today for those who have been saved by, and hunger and thirst after, the righteousness of God our Father found in Messiah Jesus! Having said that—look at the works of grace we are walking in through this Poured Out ministry.
---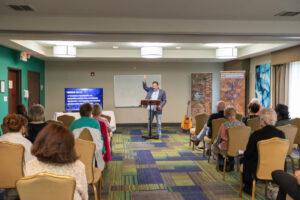 Watch Therefore Conference Pearland, TX
We had a very special Saturday, October 29 conference at a local hotel meeting room. From that conference we are beginning a Wednesday night weekly Bible study fellowship that we pray will develop into a new church plant—Watch Therefore Community Fellowship! The presence of the Holy Spirit was so with us on Saturday that the security guard said he wants to join us! A dear intercessory prayer sister told me that the anointing was so strong that it is still in the carpet and walls of the hotel!
We give all glory and praise to our great Savior Jesus for abiding with us on that special day! We also look for His abiding presence and trust Him for our new church that Lord willing we will plant early-mid next year. Lord willing, this church will be a model for others we will see spring up in the future. Will you pray about how our Savior would have you to help?
---
Rwanda, Africa Ministry
"Then He said to them, "The harvest truly is great, but the laborers are few; therefore pray the Lord of the harvest to send out laborers into His harvest." (Luke 10:2)
The lost are being saved, the churches are coming alive, and pastors are learning about our prophetic generation! Pastor Herman and Eric (our Watch Therefore Ministry—Poured Out Africa partners) are laboring in the field of harvest. The Lord of the Harvest Messiah Jesus is sending them all over Rwanda!
---
A Psalms Series
Thankfully, our Heavenly Father, Savior Jesus, and the Holy Spirit has provided for us the word of God with great power for this hour! If you are not regularly reading the Psalms you are missing out—start today. The Psalms remind, revive, encourage, strengthen, raise up, and establish disciples of Messiah Jesus.
I am beginning a new Psalms teaching series in our home fellowship and on my Watch Therefore television program. This series will begin with Psalm 1 and Lord willing we will go through the first 10-20 as the Holy Spirit leads. Then, later we will continue in the same way until we get to all 150. I think we will look back with great joy and accomplishment having taken in these powerful words of hope and faith. Let's start today together and read Psalm one.
Point of interest: When you see here "the law of the LORD" remember that the rest of the Bible had not yet been written. Now we can rightly say "the word of the LORD" referring to Genesis all the way to Revelation.
Blessed is the man
Who walks not in the counsel of the ungodly,
Nor stands in the path of sinners,
Nor sits in the seat of the scornful;
But his delight is in the law of the Lord,
And in His law he meditates day and night.
He shall be like a tree
Planted by the rivers of water,
That brings forth its fruit in its season,
Whose leaf also shall not wither;
And whatever he does shall prosper.
The ungodly are not so,
But are like the chaff which the wind drives away.
Therefore the ungodly shall not stand in the judgment,
Nor sinners in the congregation of the righteous.
For the Lord knows the way of the righteous,
But the way of the ungodly shall perish. (Psalm 1:1-6)
In His service,
Dov Schwarz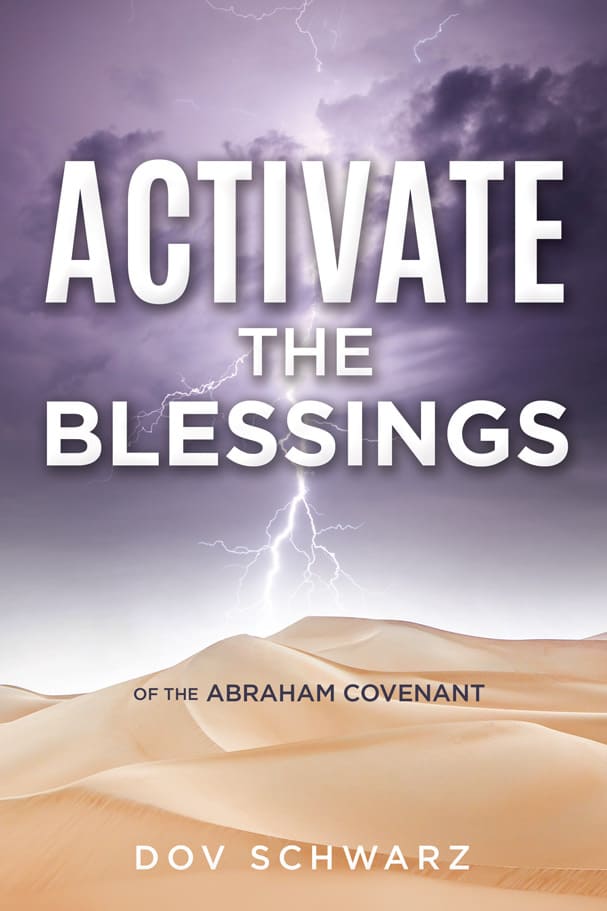 ---
Dov's New Book is Now Available!
Activate the Blessings of the Abraham Covenant
For a donation of any amount! Please be sure to note "ATB" in memo/note section of check or MO or in comment section for online donations.
Click Here to purchase!
---


Don't forget! Watch Therefore Television Program
CTN-Christian Television Network:
Saturday 10:00pm EST
Monday 7:30am EST
Inspiration TV:
Wednesday 11:00am EST
The Walk:
Sunday 9:00pm EST
Send your tax deductible gifts to:
Poured Out For The Nations
PO Box 564, Pearland, TX 77588 USA
Phone: 713-624-0943 Email: [email protected]
Or Donate Online At:
www.PouredOutForTheNations.com/donate
Poured Out For The Nations is a division of Watch Therefore Ministries, Inc.