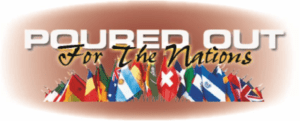 "We are rejoicing
to be Poured Out
For The Nations!"
Dear Poured Out Brothers and Sisters In Messiah Jesus,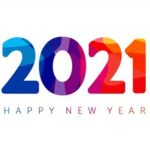 Happy New Year! And though this New Year may not be short on challenges it will be full of opportunities to sow our lives (pour ourselves out) into the lives of others. We can and should do so-that we make true disciples of our Savior Jesus!
Many are making New Year's resolutions now, most often broken by the end of January. However, we can make real life changing commitments to our Savior that will not only help us, but others to whom our Lord assigns us this year. What are some of the most important things we can do in 2021? Think in terms of "first" regarding our priority list and let's set these for our 2021 goals.
"But seek first the kingdom of God and His righteousness,
and all these things shall be added to you." (Matthew 6:33)
Then one of the scribes came, and having heard them reasoning together, perceiving that He had answered them well, asked Him, "Which is the first commandment of all?" Jesus answered him, "The first of all the commandments is: 'Hear, O Israel, the Lord our God, the Lord is one. And you shall love the Lord your God with all your heart, with all your soul, with all your mind, and with all your strength.' This is the first commandment. And the second, like it, is this: 'You shall love your neighbor as yourself.' There is no other commandment greater than these." (Mark 12:28-31)
We see here that we are to first love our Lord Jesus and then people. We cannot love people with God's love if we do not first love Him. Yet, if we first love Him - since our priorities are right - we can then love people with His love flowing through us! At the same time we cannot rightly say that we love Him if we are not loving people - especially people in the body of Christ.
"If someone says, "I love God," and hates his brother, he is a liar;
for he who does not love his brother whom he has seen,
how can he love God whom he has not seen?"(1 John 4:20)

When we first love the Lord - the next priority is our immediate family - husbands, wives, fathers, mothers, children. Then we must love the body of Messiah - and then discipleship including winning the lost to our/their Savior.
When "first" things are truly first in our lives, everything else that follows on our priority list will fall into place with far less effort and they will be good. When things are good-they tend towards pleasing our Heavenly Father and establishing peace and well-being.
When things are not good, having been established on a foundation of mixed up priorities, peace is displaced by chaos and unnecessary trouble. Even in the midst of great shaking and trouble beyond our control - we can have peace as we put first things first!
When we seek first the Kingdom of God and His righteousness we are walking in step with the prayer our Lord gave to His disciples:
"So He said to them, "When you pray, say: Our Father in heaven,
Hallowed be Your name. Your kingdom come.
Your will be done on earth as it is in heaven." (Luke 11:2)
To seek first His righteousness means to seek after His standard of what is good. The best example of that is the life of Messiah Jesus on the earth. When we look at His lifestyle while on earth it was one of goodness - and that should be our 2021 standard.
"...how God anointed Jesus of Nazareth with the Holy Spirit and with power, who went about doing good and healing all who were oppressed by the devil, for God was with Him." (Acts 10:38)
"And let us not grow weary while doing good, for in due season we shall reap if we do not lose heart." (Galatians 6:9)
"For we are His workmanship, created in Christ Jesus for good works, which God prepared beforehand that we should walk in them." (Ephesians 2:10)
As we consider these first things for 2021, I would like to share with you our ongoing "good works" in the Nations and then good works we are praying about for the upcoming year. After seeing these things could it be that the Holy Spirit will raise you up to prayerfully and even financially participate - consider if that would be a good work assigned to you?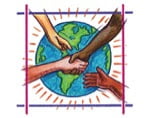 Ongoing Good Works 2021
- Watch Therefore TV Broadcast (global discipleship and gospel outreach)
- Monthly prayer and financial support for pastors in Kenya and India.
Prayerfully Planning For 2021
- Rwanda, Africa Gospel/Discipleship Mission Trip
- Burundi, Africa Mission Trip
- DRC, Africa (Democratic Republic of Congo) Gospel/Discipleship Mission Trip
- India Gospel/Discipleship Mission Trip
- Other opportunities about which I do not yet know
Start today, consider the Bible passages included in this letter. Set your priorities accordingly and come what may - and it could be very challenging this year - but we will continue to live poured out lives for the faith in Jesus of others in 2021 - Hallelujah!
On your mark, get set, go!
In His service,
Dov Schwarz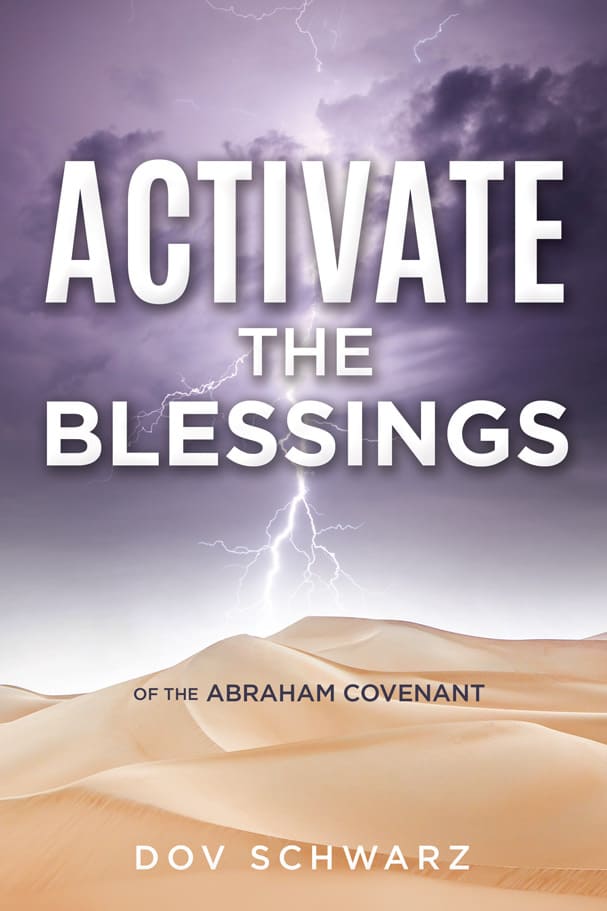 ---
Dov's New Book is Now Available!
Activate the Blessings of the Abraham Covenant
For a donation of any amount! Please be sure to note "ATB" in memo/note section of check or MO or in comment section for online donations.
Click Here to purchase!
---


Don't forget! Watch Therefore Television Program
CTN-Christian Television Network:
Saturday 10:00pm EST
Monday 7:30am EST
Inspiration TV:
Wednesday 11:00am EST
The Walk:
Sunday 9:00pm EST
Send your tax deductible gifts to:
Poured Out For The Nations
PO Box 564, Pearland, TX 77588 USA
Phone: 832-878-0756 Email: [email protected]
Or Donate Online At:
www.PouredOutForTheNations.com/donate
Poured Out For The Nations is a division of Watch Therefore Ministries, Inc.