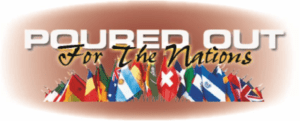 "We are rejoicing
to be Poured Out
For The Nations!"
Dear Poured Out Followers of Messiah Jesus,
For the foreseeable future I will begin the ministry letters with a brief, yet I pray, very impacting devotional to stir up our hearts and minds to pour ourselves out for the faith of others. May these words from God's word help us to fulfill our heavenly calling. After the devotional I will post updates and prayer points.
A POURED OUT DEVOTIONAL: "You are the light of the world"!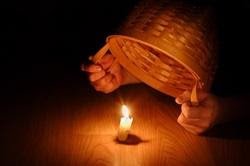 "You are the light of the world. A city that is set on a hill cannot be hidden. Nor do they light a lamp and put it under a basket, but on a lampstand, and it gives light to all who are in the house. Let your light so shine before men, that they may see your good works and glorify your Father in heaven." (Matthew 5:14-16)
Wow, no pressure-I am to be the light of the world? A world that is getting darker by the moment is relying on me to be the light-how can this be? What an incredible responsibility, and do I have the ability?
"Then Jesus spoke to them again, saying, "I am the light of the world. He who follows Me shall not walk in darkness, but have the light of life." (John 8:12)
"As long as I am in the world, I am the light of the world." (John 9:5)
Thankfully, we can see from these verses found in John's writings that it is Christ in us that is the light of the world-making us the light of the world-you and me! And this is why the Matthew verses above are so very important. The very nature of our lives is to be light in the darkness.
To neglect seeing ourselves this way would be like trying to hide a city that sits on top of a hill that in reality is obvious for all to see. Oh the silliness of lighting a lamp in a dark room only to put it under a basket! No, the light is placed on a stand to give light to everyone in the dark house.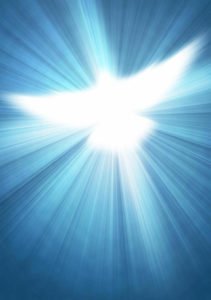 In this same way we are not to 'make' our light shine-we are to 'let' our light shine. The Holy Spirit facilitating the glory of Messiah in us makes us light up the darkness all around us! Our mandate is to let the light of Christ within us shine before others. Why? It is so that those in the darkness will see our good works of grace and glorify our Father in heaven by coming to the light-JesusChrist!
So, how do we let our light shine? I am so glad you asked! Here are some verses on which to meditate so that now-today-you can light up the darkness all around you!!!
"If we say that we have fellowship with Him, and walk in darkness, we lie and do not practice the truth. But if we walk in the light as He is in the light, we have fellowship with one another, and the blood of Jesus Christ His Son cleanses us from all sin."
(1 John 1:6-7)
"The night is far spent, the day is at hand. Therefore let us cast off the works of darkness, and let us put on the armor of light."
(Romans 13:12)
"For it is the God who commanded light to shine out of darkness, who has shone in our hearts to give the light of the knowledge of the glory of God in the face of Jesus Christ." (2 Corinthians 4:6)
"Do not be unequally yoked together with unbelievers. For what fellowship has righteousness with lawlessness? And what communion has light with darkness?" (2 Corinthians 6:14)
"For you were once darkness, but now you are light in the Lord. Walk as children of light."
(Ephesians 5:8)
"...Therefore He says: "Awake, you who sleep, Arise from the dead, And Christ will give you light." (Ephesians 5:14)
"He who loves his brother abides in the light, and there is no cause for stumbling in him."
(1John 2:10)
DON'T FORGET TO PRAY AND SUPPORT AS THE LORD LEADS:
-Our WATCH THEREFORE television program is on two television networks-the information is in this letter-please watch, pray, and support ONLY as the Holy Spirit leads!
-TWO UPCOMING MISSIONS OPPORTUNITIES:
•Rwanda/DR Congo: September 2019-more information coming soon.
•India: October 2019-also more information coming soon.
Please pray for all necessary developments: Visas, airfare, on the ground expenses, saved souls, discipled churches, touched orphans and widows-and anything else the Holy Spirit leads!
In His Service,
Dov Schwarz


Don't forget! Watch Therefore Television Program
CTN-Christian Television Network - Saturday 10:00pm EST
Inspiration TV - Wednesday 11:00am EST
Send your tax deductible gifts to:
Poured Out For The Nations
PO Box 564, Pearland, TX 77588 USA
Phone: 832-878-0756 Email: [email protected]
Or Donate Online At:
www.PouredOutForTheNations.com/donate
Poured Out For The Nations is a division of Watch Therefore Ministries, Inc.