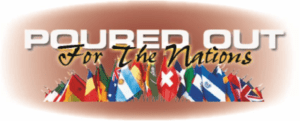 "We are rejoicing
to be Poured Out
For The Nations!"
Dear Poured Out Followers of Messiah Jesus,
I really see this letter as one that could truly help facilitate a new season in your life!
Think of the very meaning and purpose of your life, while preparing your mind and heart to consider this- please factor in this entire letter. I will introduce this life changing concept and then share a little about the Kingdom of Jesus opportunities taking place in this September 2019.
PREPARING FOR ETERNITY!
What if I was supposed to be doing something so important that everything else in my life should help me accomplish or at least not interrupt my pursuit of that "something". Well, actually there is something that all of us who believe in Messiah Jesus are supposed to be doing-EVERYDAY! We are supposed to live every day of our lives preparing for ETERNITY!
If I would be honest with you, there are some days when that reality has become a bit hazy or foggy when compared with the things in this life that are on my mind. I certainly am glad our Savior did not come in the clouds for us on one of those days-whew! Yet there is a passage of scripture that warns us to not have a foot caught in the snare of the cares of this life.
"But take heed to yourselves, lest your hearts be weighed down with carousing, drunkenness, and cares of this life, and that Day come on you unexpectedly. For it will come as a snare on all those who dwell on the face of the whole earth. Watch therefore, and pray always that you may be counted worthy to escape all these things that will come to pass, and to stand before the Son of Man." (Luke 21:34-36)
This passage underscores the serious nature of neglecting to live every day very intentionally and purposefully for eternity. We are told to take heed to ourselves and not allow ourselves to be entangled with the affairs of this world and life. Also, we are instructed to watch therefore and prayerfully look forward to the Rapture. And, we should prepare by prayer to stand before our great Savior at the judgment seat of Christ:
For we must all appear before the judgment seat of Christ, that each one may receive the things done in the body, according to what he has done, whether good or bad.
(2 Corinthians 5:10)
This judgment is not for condemned sinners-but for blood bought children of Abba Father who sent His only begotten Son to pay for our sins. This judgment is one of measuring our stewardship as His followers-to determine how we truly prepared for eternity! We will receive eternal rewards for proper preparation and loss of rewards for lack of preparation.
The signs are leaping off the pages of the Bible pointing to the Rapture and our standing before our great King! Just after He speaks of many of those signs He gives us a word that will bring hope and help you focus every day in this critical and increasingly challenging generation. After reading this passage and remainder of this letter-like never before-start your new season of preparation for eternity!
Now when these things begin to happen, look up and lift up your heads, because your redemption draws near." (Luke 21:28)
RWANDA Mission Trip is here! September 7 - 17, 2019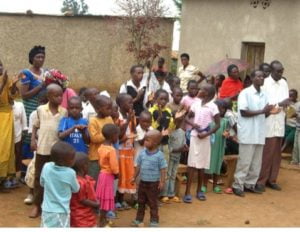 Please pray:
- Many souls saved!
- Many disciples with stronger faith!
- Many church leaders encouraged and strengthened!
- Many orphans and widows touched by the Lord!
- Safe travels and good health for Dov while in Africa!
- All financial commitments to be met!
Don't miss our WATCH THEREFORE Television Program!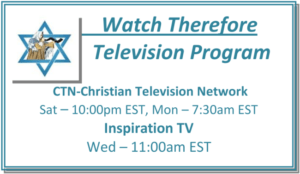 In September on WATCH THEREFORE:
- Why the Watch Therefore message is so urgent
- How do I Watch Therefore and get, stay, and be ready?
- The Rapture in Matthew 24
- 2 Peter-A book for our generation like no other!
- Special Guests - Israeli Believers!
Dov's New Book is Now Available!
Activate the Blessings of the Abraham Covenant!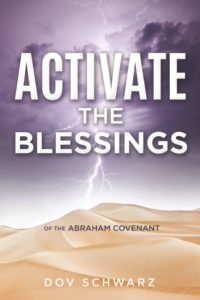 For a donation of any amount! Please be sure to note "ATB" in memo/note section of check or money order or in comment section for online donations.
Click Here to purchase!
In His Service,
Dov Schwarz


Don't forget! Watch Therefore Television Program
CTN-Christian Television Network - Saturday 10:00pm EST
Inspiration TV - Wednesday 11:00am EST
Send your tax deductible gifts to:
Poured Out For The Nations
PO Box 564, Pearland, TX 77588 USA
Phone: 832-878-0756 Email: [email protected]
Or Donate Online At:
www.PouredOutForTheNations.com/donate
Poured Out For The Nations is a division of Watch Therefore Ministries, Inc.